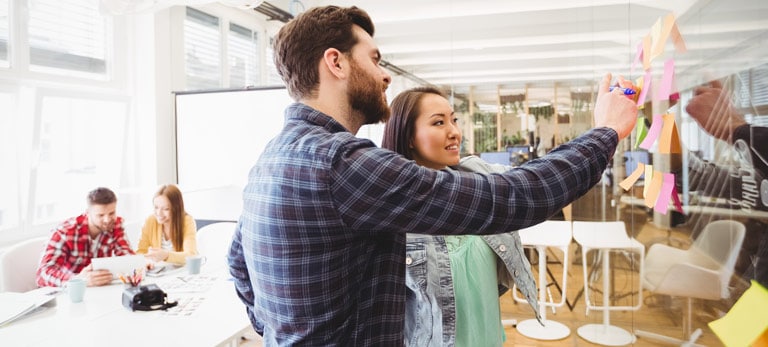 Oliver Agency are a global marketing consultancy based in the United Kingdom. 
Existing onboarding was slow, admin-heavy, and had a lack of transparency for stakeholders.
Improved employee performance, job readiness, and engagement while reducing attrition and providing clarity for customers.
A transformed company-wide onboarding process with less admin work, lower costs, and a shorter time-to-productivity.
Oliver Agency knew that their onboarding process needed changing
Oliver Agency, a global marketing consultancy based out of the United Kingdom, was looking to transform the delivery of their induction process to improve their employee experience while increasing employee retention.
They realized that their monthly induction sessions weren't providing timely training and that employees were missing the events. These sessions were also very admin-heavy and lacked transparency for their business, People Development team, managers, and employees. After reviewing the process, surveying internal stakeholders, and reviewing exit interviews, it was clear that the induction process itself was a hurdle for a great start for employees at Oliver. Because of this the organization's culture, values, and beliefs weren't always passed down from existing employees to the new employees, especially those working on client sites. Additionally, external stakeholders weren't sure of the training given to the staff on their site.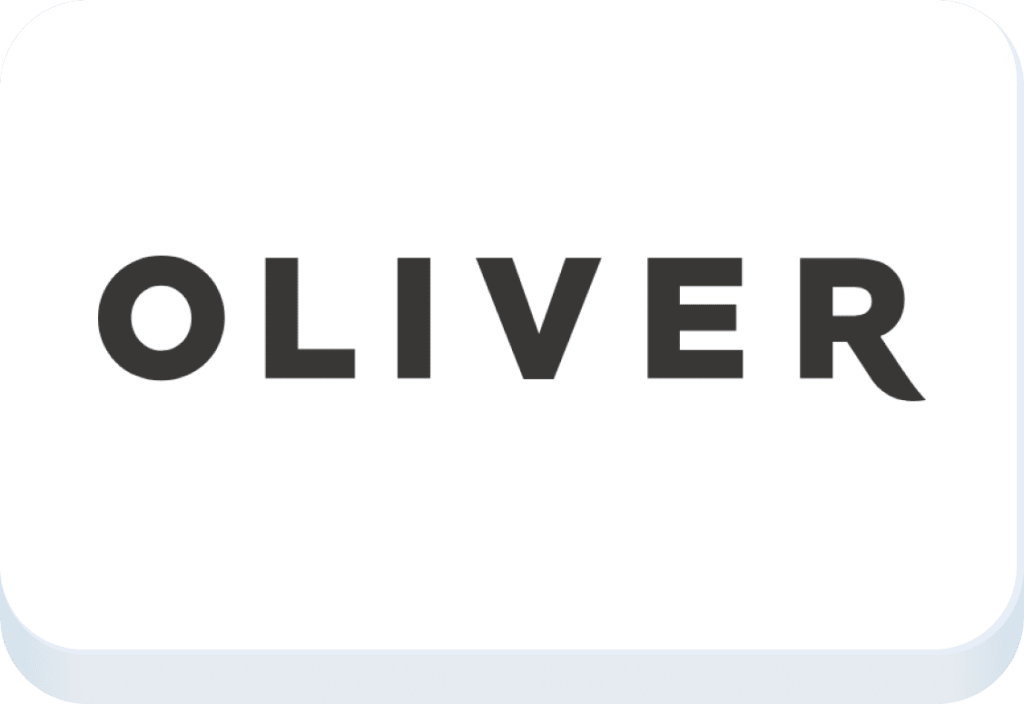 The business experienced that the monthly induction sessions didn't provide timely trainings, employees were missing the events, and the administrative complexity and extreme lack of transparency was a problem for the business.
Emmett Pink, Head of Learning and Development
By choosing eloomi as their end-to-end digital solution, they have been able to innovate the induction process, drive down employee attrition & improve performance for their customers and key internal stakeholders. Switching to eloomi has also helped Oliver reduce their administrative burden and increased the appetite for other transformation projects. Their eloomi platform has brought together all the elements of managing the employee induction journey into one digital platform.
Increased employee engagement and performance
Since switching to eloomi to improve their employee experience in August 2019, Oliver Agency has reported a 20% reduction in employee attrition, with an increase in employee performance and engagement. Additionally, this digital transformation has provided the external stakeholders with a secure location to store and track the information provided for site-specific employee induction as well as increase their confidence in the employees joining their site. All Oliver employees now have a consistent cultural experience that provides them with a greater insight into the organization's values and expected behaviors at the start of their new role.
It has also provided a launchpad for new employees to embrace the digital-first approach to learning and development. Initially, this was to be rolled out only to the UK and European-based employees. However, within months, it quickly extended to all regional offices as the impact experienced was transformative to the business. Since switching to a digital process, they have been able to have induction sessions weekly instead of monthly as well as support their employees during COVID-19 with online 180-minute sessions. These sessions allow Oliver to not only host inductions for the UK & European employees, but they can also connect with their colleagues in South Africa, Russia, Turkey, and India at the same time.
Sustainable, scalable, and flexible
Over 300 new Oliver employees have been through this new blended induction process in their eloomi platform. Since they have shifted from a manual, labor-intensive process to a digital one, Oliver have been able to measure the success throughout their global offices. The eloomi platform is sustainable, scalable, and able to deliver Oliver employees with a timely induction filled with real-time information no matter whether they're in lockdown or when they return to the office.
For the administrators, their new access to information has reduced planning of induction events, increased attendance, and streamlined the surveying of feedback from their employees. Switching to eloomi has also impacted the business as they are now able to extract reports on inductions held and have simplified the distribution of costs. Oliver Agency's eloomi platform has an engagement rate of over 90% due to it being populated with content to develop employees beyond their first 90 days, and they are now moving into specific job-role training.
Users
2000
Industry
Marketing Consultancy
Region
Global
Industry
Marketing Consultancy
You may also be interested in: