Training
Create your own meaningful online training
Enable sales teams, customers and partners with purpose-built learning.
Sales enablement designed for impact
Fast track the ramp-up time of new sales hires to get them closing deals and turn new colleagues into experts in their role.
Get marketing colleagues involved in creating training programmes across sales about sales enablement and playbooks.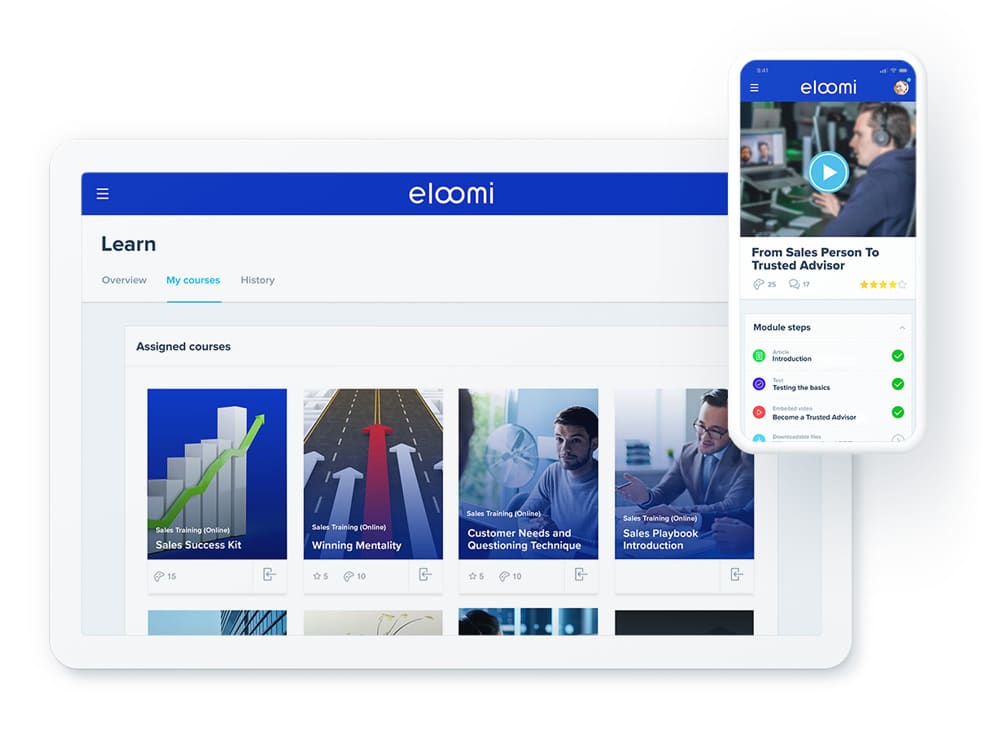 Ignite the power
of your crowd
Transform existing content and turn it into mission-driven knowledge programmes to create a department or role-based learning.
Ignite your subject matter experts to support in co-creation of content and promote knowledge with internal social reviews.
Turn customers into product heroes
Easily create product training content for your customers. Build learning pathways in your own company branded training academy and efficiently distribute with insights on usage and reviews.
See how Monitor ERP System are training their customers.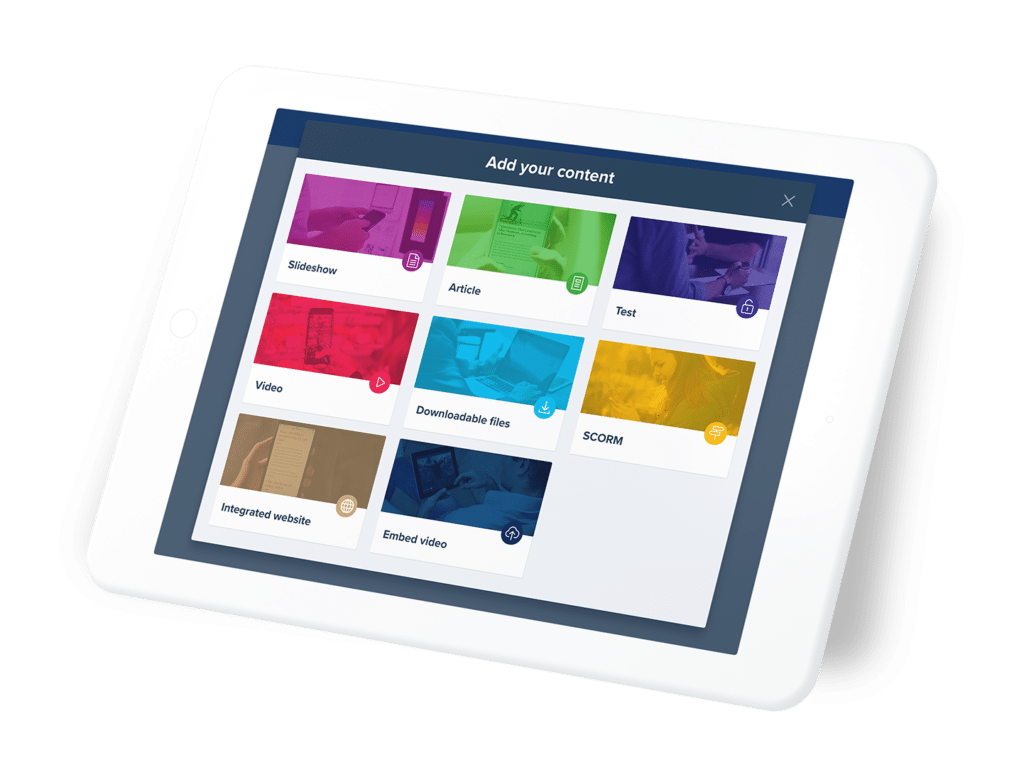 Train your channel partners
It's simple, fast and effective to train dealers, retailers and franchise takers. Easily improve your channel partners' performance by training them in products, sales, customer service and brand culture.
See how furniture brand Fritz Hansen delivers partner training.
eloomi gives us the power to create content very quickly and to push that out to our user base
eloomi gives us the power to create content very quickly and to push that out to our user base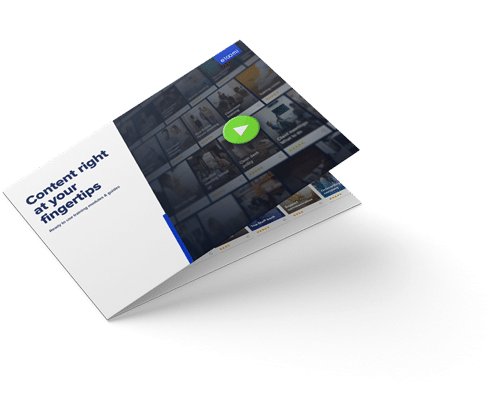 Powerful preloaded Content
Learn more about the providers and their top titles or contact us today to experience the modules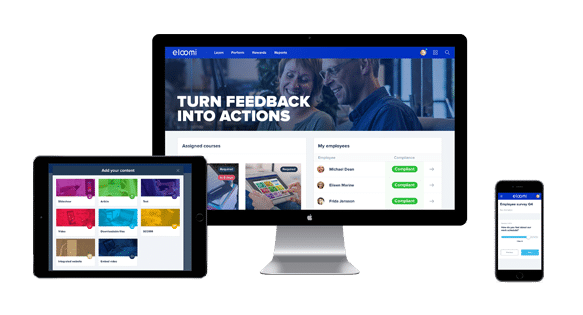 Let's begin a conversation to learn how you can quickly onboard new employees and raise engagement rates