It's time to develop new skills
If you are building a truly effective learning culture in your company, this post is for you. If you need a hand with creating the premises to enable skills development plans and close skills gaps, you can take a look at our skills training solution. 
When it comes to people and skills development, we all know that employee motivation and performance go hand in hand. Both require a clear plan with milestones and incentives.
Motivation needs structure to be nurtured, and it's not something we magically get every day, while performance's must-have is consistency. We cannot achieve our goals without a structure that supports us during hard times and guides us to get the best intuitions and ideas at work. Training and learning are the main foundations to develop employees' new skills and grow a healthy and productive business. When your workforce looks for new inputs, it's vital to support adaptability and know-how to give all possible chances for improving their motivation and competencies.
The right content provided at the right time to the right person can enhance your organization's skills development massively.
Employees around the world are people who once learned their jobs, competencies, and important skills through education and practice, so the best suggestion to develop their potential is to go back to learning new skills.
We all need new inputs in different forms and timelines, and learning is the most powerful medicine we can get these days in our workplaces. This is the time to learn and discover new ways of learning with advanced tools, training programs, accessible systems, and modern features!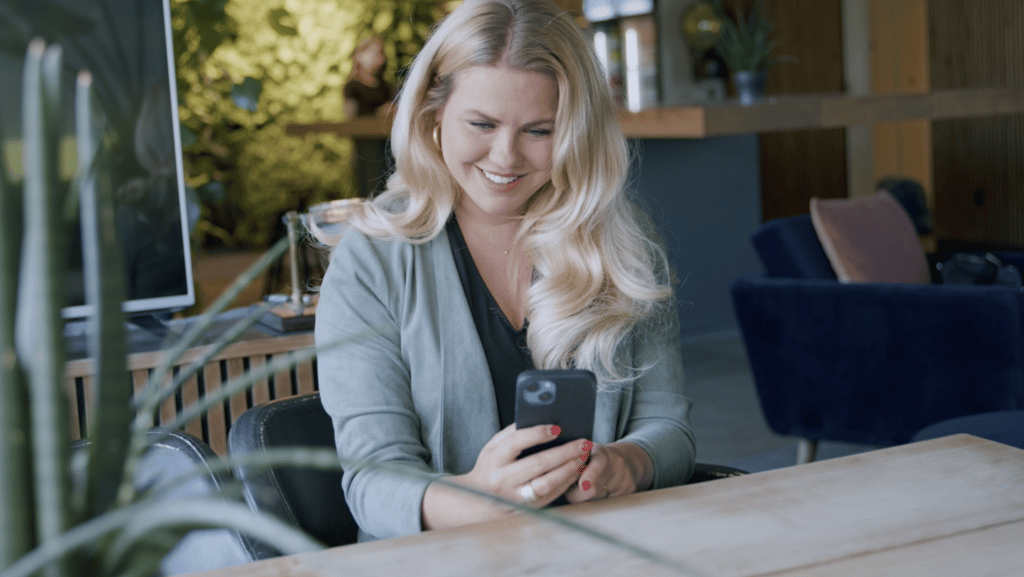 Choose wisely to get great skills development
Talking about structure and vision, at eloomi we focus on the idea that great routines should always enhance critical thinking and maintain inspiration. So, skills development can be seen as sports training really! Imagine an ice skater or a swimmer; what would they be without their daily training? How can Olympic athletes win gold medals without their continuous exercise? Because we understand that, we should see employees' skills development under the same perspective.
The most important part of the employee training strategy is finding the right content and mapping out the most needed skills to enable great individual skills development. Not just relevant, but inspiring. Not solely basic training programs but unique paths that can lead you to an ambitious career future.
When tackling the universe of content for skills training and skills development, it's natural to feel a bit… lost. Our content team has found an easy way to divide our various content offer into main categories: training, compliance training, customer training, and partner training. In this way, it's easier for you to start looking for specific modules that could pertain to essential workplace learning, leadership skills development, diversity & inclusion, cybersecurity, problem-solving, and so on.
I suggest you get a quick overview of the learning opportunities for skills development designed for your teams in different departments and role levels.
Skills development? The best is yet to come
So, here is where the fun starts. Once you know where to dig, it's simple to find the real treasure, right? That's why you should first focus on the right sources and get the ultimate content library to ignite professional skills development successfully.
At eloomi, we are proud of our excellent content library that enhances our powerful and easy-to-use LMS. No matter what your employees need, it's essential to provide them with great accessibility, easy reminders, reporting, webinars, and engaging learning modules.
When you choose an LMS to improve your employee's skills development, you should keep in mind that all learners can have a great experience due to diverse learning styles. For example, microlearning offers the opportunity to learn new knowledge and competencies step-by-step through small pieces of the whole course. This training methodology is one of the most popular among young people due to the high presence of video and visual elements, which help learners to retain information in the long term.
Suppose you are ready to browse our content library. In that case, I strongly suggest checking more and seeing beyond the preparatory core modules to explore all the courses we offer regarding diversity & inclusion, well-being, innovation, adaptability, critical thinking, communication, and management. No matter if your employees need new soft skills or technical skills, with eloomi you can ensure that their entire skills development is holistic and long-lasting. Even job seekers will find it more attractive to apply for jobs within your organization if you can provide them with new competencies and proper training programs.
Try eloomi skills training and find out how your employees can leverage their competencies and be part of a skills development plan that is tailored for them. Finally, you can provide your teams with the best skills training to improve their know-how at work and discover new soft skills to add to their profiles. With the eloomi Content Store, you can get the best training modules designed by award-winning training providers to enable upskilling and reskilling in the smartest way.