Performance Appraisals – 2020
Drive real engagement in your ideal performance culture
with eloomi's Performance Appraisal solution.
Access the flexibility to define, design and deliver your ideal performance culture.
Create your ideal process to aid in succession & talent management planning
Design a guided evaluation process that supports both the manager & the employee 
Deliver an overview of development data to relevant stakeholders
Moving performance to the next level
Learn how Faber Halbertsma Group digitalised their appraisal process for their warehouse & office teams across 5 countries with eloomi. 
For us, the most important thing is that we wanted to create a different way of working together. Transparency and perspective have been extremely important to us in this process and that is how we have designed it.




Combine Performance Appraisals with these for better business results

Get the right feedback with My360+
Provide your organisation with the opportunity to give and receive feedback from peers, team members and managers

Drive development with check-ins
Help employees stay productive and feel valued through quick employee-manager conversations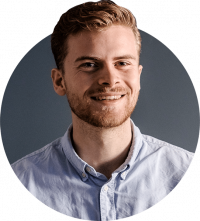 Book a walk-through with a Product Specialist
Speak with one of our Product Specialists to see how eloomi's Performance Appraisals solution can help you create a feedback culture in your organisation while guiding your managers and empowering your employees.