According to Josh Bersin, inclusive companies are 1.7x more likely to be innovation leaders in their market. Creating a diverse workplace is something that is so important but often overlooked for most organistations. 67% of job seekers said a diverse workforce is important when considering job offers, according to Glassdoor. That is why at eloomi we have over 20 countries represented in our organisation.
Our organisation has people from all different backgrounds from across the world. Employees at eloomi come from all over Europe, Australia, America and the Middle East. But that is just the beginning. Glassdoor reports that 57% of employees want their company to do more to increase diversity. We make sure that every department in eloomi has at least two non-Danish employees in order to gain more perspective on situations.
Related: On-demand webinar: HR's Role in Diversity, Equality and Inclusion
In eloomi, we show diversity not only by being an international organisation but also with the people we hire. Our workforce includes 3 different generations: Gen Z, Millennial and Gen X. As Gen Z continues to join the workforce, we will see a rise in diversity numbers. A study brought to our attention by
Business Insider
shows 81% of Gen Z's have one or more friends of a different race. This makes them an even more diverse generation than their predecessor Millennials.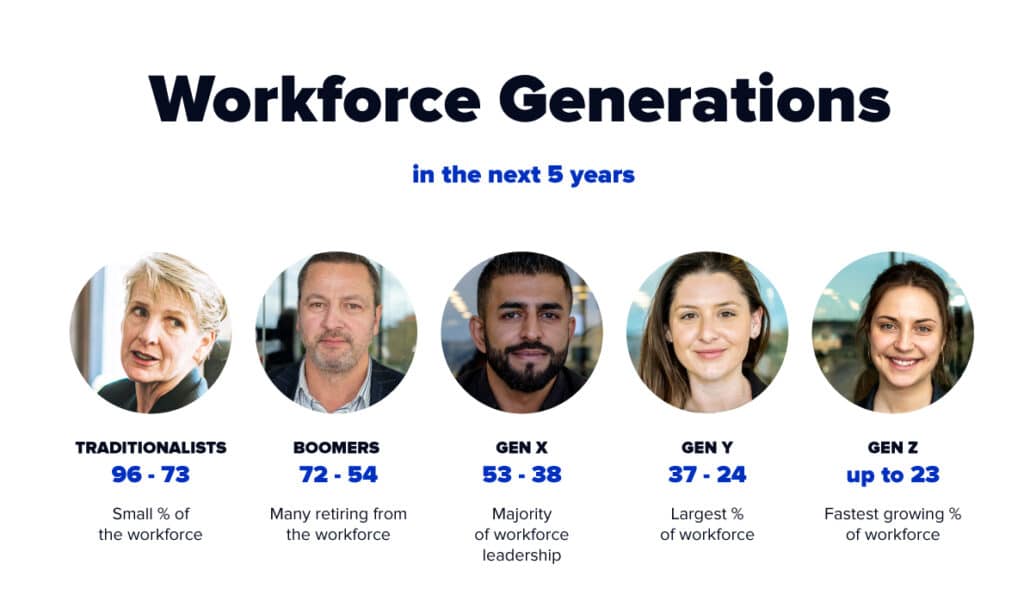 Building an organisational culture that has Diversity, Equality and Inclusion (DEI) at its heart starts with awareness. Check out this short survey from OpenSesame, a content partner of eloomi, to get a snapshot of your organisation and it will help you take steps towards developing a more productive and inclusive workforce: OpenSesame Survey