What is soft skills training?
Soft skills are personality-focused, people skills that help in building better relationships. They include skills such as communication, critical thinking, teamwork and more. Soft skills training is a type of training that focuses on developing and enhancing these skills among employees.
Since different employees have different personalities, personality-based skills or soft skills can be difficult to measure. And the only way to ensure that they have the necessary skills is to provide them with the training for soft skills development.
Looking for soft skills training for your org? Be sure to get in touch.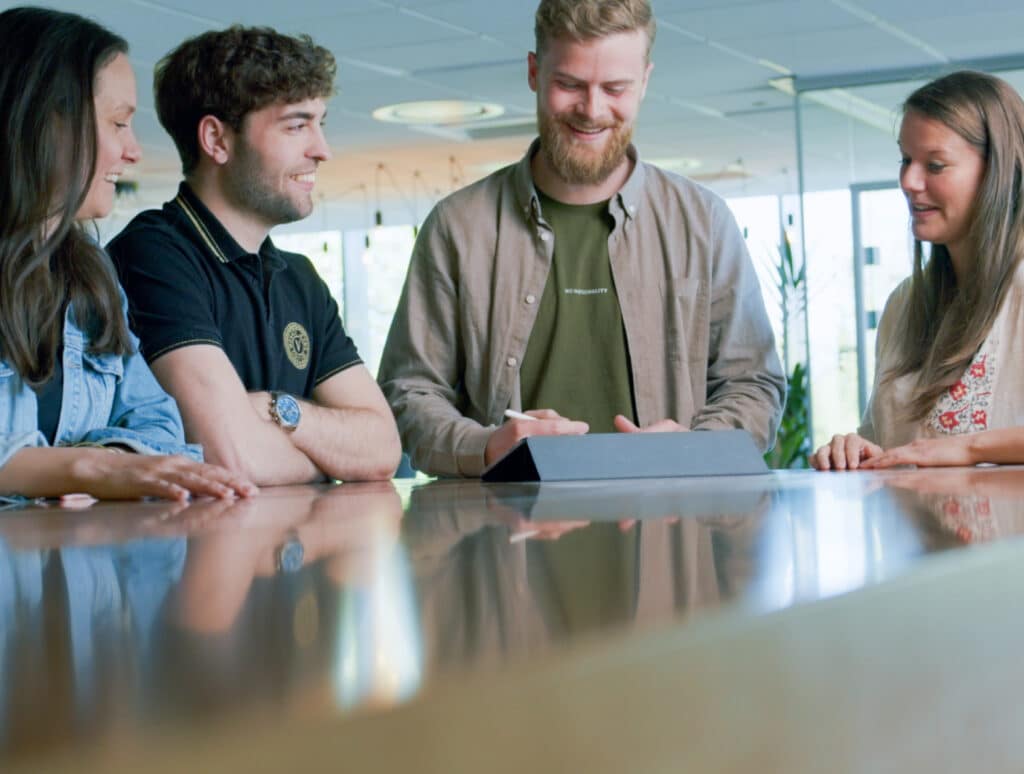 Key Soft Skills to Train and Develop
Problem Solving
No job exists without its problems. Issues are inevitable and must be quickly analyzed and resolved to achieve greater efficiency.
So, regardless of the industry or role, problem-solving skills are essential for all employees. 
Creative and analytical problem solvers are always in high demand as they can quickly assess and resolve issues and have overall greater productivity.
However, this does not mean that all employees must be exceptionally creative problem solvers. The right skills training can help guide employees to think and analyze issues from different perspectives and solve problems effectively.
Communication
Communication skills are one of the basic and essential skills every employee must learn. This isn't just about being able to speak and write well but also to practice active listening and comprehension. 
Without good communication skills, it can get incredibly difficult for employees to work together on tasks and issues. Therefore, it is safe to say that good communication and interpersonal skills are key to better collaboration and healthy relationships in the workplace.
Adaptability
Today, businesses are implementing various strategies to achieve organizational agility. But you can only be successful at it if the employees possess adaptability.
Proper training on adaptability can help your employees stay focused in a fast-changing environment and deliver consistent results. This, in turn, helps in maintaining the overall productivity of the organization even when implementing new organizational changes.
Teamwork
People often think that teamwork is a basic skill that everyone possesses. However, this is not entirely true. When working in teams, employees may have a lot of clashes and disagreements due to differences of opinion. This makes teamwork an essential skill for employees as it helps with better collaboration and developing trusting relationships. 
When employees work together, their understanding of direction and goals also gets clearer which in turn, helps the organization succeed.
Critical Thinking
Critical thinking is a crucial skill for professional development. This skill helps employees to analyze issues and facts through reasoning to make unbiased, professional decisions.
Employees who think critically add value to the organization by having an unbiased mindset and solving problems in logical and practical ways. It is a great skill for employees to learn as it also helps them become more consistent, responsible and creative to achieve better conflict resolution.
Time Management
Time management skills are vitally important for any job or task. While we all have the same 24 hours in a day, people with great time management skills tend to be more productive.
Training employees with time management skills makes the usual workday more productive. Along with this, it also helps them manage stress and achieve a greater work-life balance. This, in turn, keeps them satisfied at work and enhances the employee experience.
Leadership
Leadership skills are not just for managers and all learners can benefit from them. All employees face situations where they have to delegate tasks or guide their teammates, clients or customers. With leadership development skills, employees get the confidence to deal with these situations in better ways.
Moreover, leadership skills also prepare employees to handle feedback, especially when it is constructive criticism.
Emotional Intelligence
The work environment can get stressful at times. Learning emotional intelligence skills help employees manage their emotions during stressful times at work. Along with this, they also learn how to better deal with the emotions of other team members, manage relations and avoid misunderstandings and awkward interactions.
Having good emotional intelligence skills helps employees stay professional, calm and logical at all times.
Key Benefits of Soft Skills Training
1. Enhanced customer service
Having the right skill set, especially in terms of soft skills training, means your team can focus on improving verbal communication for better customer service, delivering the right quality of service and more. 
While you do need to hire the right people for customer-facing positions, training them with the necessary skills can help maintain a standard. Soft skills training helps enhance various skills that help employees offer better and clearer resolutions to customers, thereby, enhancing customer experience. It helps them deliver a consistent brand experience to the customers.
2. Boost sales results
Soft skills training focuses on a lot of skills that can help employees have successful negotiations with clients.
Skills such as problem-solving, critical thinking and even emotional intelligence can help employees respond in better ways and increase the chances of sales. They can be better prepared to deal with the client's needs, understand the situation and give a personalized sales pitch.
Training your sales team with the necessary soft skills can help you increase your sales significantly.
3. Improve
employee retention
Employees are more likely to stay with an organization that makes them feel cared for. Investing in the personal and professional development of your employees by offering soft skills training helps them grow with the necessary skills.
Moreover, working with a team of highly skilled employees also has a positive impact on your business and adds to its success.
It's a win-win for everyone!
Features of eloomi's Soft Skills Training
An accessible learning platform for all
All organizations can benefit from providing soft skills training to their employees. You can provide this training while onboarding employees, during recurring training as part of career development for employees.  
However, you can't trust just anyone to teach soft skills.
eloomi offers effective, user-friendly training for soft skills training and all your other training needs. Our online soft skills training courses make learning fun, effective and convenient.
Get ready-made courses from top providers
We offer a huge range of employee skills training programs and courses curated by top content providers. You can simply choose from our preloaded training content, get your training needs ready and deploy whenever you want.
Plus, our eLearning courses are designed with users in mind to drive engagement and accountability with interactive quizzes and content. You can also track the real-time progress of your employees undergoing training with real-time reporting to see the full impact of training.
Or build content of your own!
In case you can't find a training course that best suits your needs, you can create one with us.
With our course authoring function, you can create your own online training modules in minutes using pre-built templates, or upload existing content. You also get access to several formats such as videos, podcasts, iFrames and more to make your courses interactive and engaging.
Better retention for employees
Many employees with exceptional technical skills lose their jobs if they lack the necessary soft skills. Training your employees to acquire soft skills helps them become greater assets to the organization and have better retention.
So make your employees feel more valued by providing them with the best soft skills training program.
eloomi's soft skills training helps you equip your employees with the skills they need to work with confidence. No matter the department, our soft skills training courses are designed for all employees to help them perform their daily tasks with more productivity and efficiency.
Learn various soft skills with fun courses and activities. Choose from one of our courses or design your own.
So what are you waiting for? Get started with eloomi today!
Infinite training possibilities