Unfortunately, it was almost impossible for XXL Sports & Outdoor to successfully reach all highly distributed teams with timely and relevant learning due to their only onsite training process. 
However, XXL Sports & Outdoor, known as a highly competent retailer, faced the challenge in true sportsmanship style. Turning it into a winning game, their management made it part of XXL's strategy to increase employee engagement and training by implementing a learning management software.
XXL Sports & Outdoor offer both sport & outdoor products and services under the same roof as great brands and prices. With almost 90 megastores across the Nordics and Austria and a robust e-commerce business accounting for 20% of total sales, XXL Sports & Outdoor employs thousands of full time and part-time workers. 
The part-time staff has a relatively weaker degree of belonging, and it requires an extra effort to keep them engaged. In addition, many of the employees are working remotely because of frequent lockdowns. This situation has further strengthened the need for a retail learning tool to build engagement by developing personal and professional skills. 
This meant that XXL Sports & Outdoor wanted to expand their XXL Academy from onsite training only to online training being the primary part of a new learning management platform. Switching to e-learning and blended learning with the eloomi learning management software has helped XXL become an even more attractive employer for full-time and part-time staff working remotely and in the physical stores.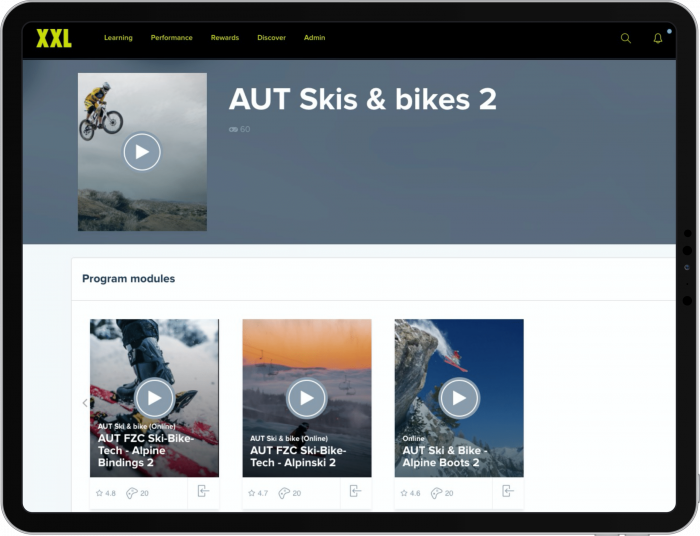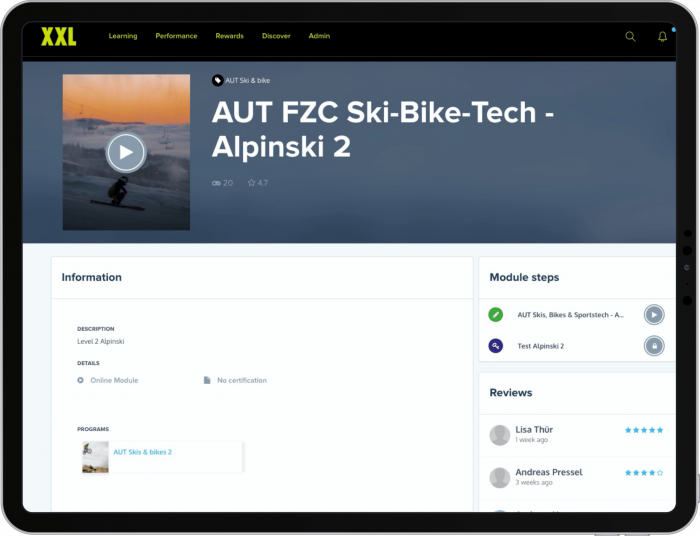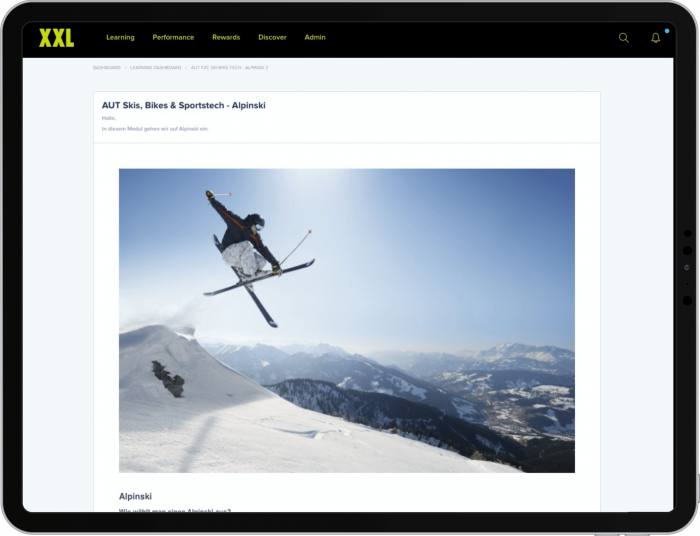 Jon Harald Johnson explains that before choosing eloomi, XXL Sports & Outdoor evaluated other learning management software suited for training retail employees. "The other solutions were more complex and costly systems, whereas eloomi was more balanced about nice to have vs need to have. eloomi has the right set of features to support our requirements." 
Here is Jon's list of key reasons why eloomi was the number one learning experience platform:
Simplicity: The platform is easy to use, and it is simple to create content

Support: The software onboarding and support was helpful, and it massively exceeded expectations during the implementation

Predictability: The subscription is simple and transparent

Price: The cost level is competitive
Simpler, faster, better training
80% of XXL Sports & Outdoor's training is product training. Other learning modules span sales and service, store concepts, leadership, and compliance training, such as XXL's code of conduct, ethical standards and regulations in each country. New hires must complete specific training modules within their first month of employment as part of their onboarding. 
It's fast for XXL to create learning modules with the easy Content Builder. This means that the Learning & Development team and internal subject matter experts can build new or import existing content to make a unique learning experience. 
By the end of 2020, XXL's team of content creators had produced almost 800 modules. But a high number of modules is not important in itself. Jon Harald Johnson stresses that to make the engagement rate go up, they have a strong focus on the quality of the learning modules.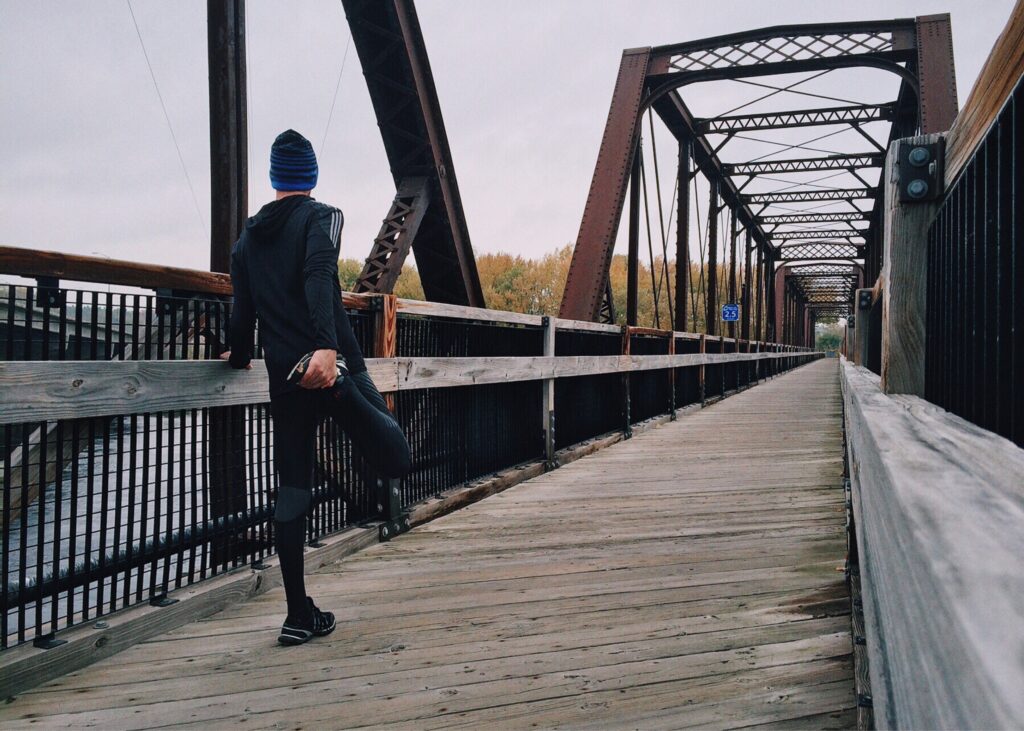 Employee training was not new to XXL when they launched eloomi as their ideal learning management system for retail. XXL had already invested in onsite training. But Jon Harald Johnson and the management team realised that they needed an entire digital employee journey, not only a point solution for e-learning. 
As part of the learning management solution XXL's Training and Development team is using the in-platform survey functionality to evaluate onsite and online training. Teams in XXL also have the option to use the handy online checklist tool to follow up on everyday routines in the stores.
In addition to a state-of-the-art LMS for retail and compliance checklist software, the eloomi platform allows XXL to extend the learning capabilities with employee-manager check-ins, feedback and performance management in the future. "It's important for us that we know eloomi supports the entire employee journey. But we want to walk before we run. Initially, we have been focusing on improving engagement rates and skills", says Jon Harald Johnson. 
XXL wants to be seen as a complete destination for sports and outdoor enthusiast. A part of this ambition is to offer great expertise to customers through employee training and engagement.
XXL has identified several learnings and gains in their organisation during the implementation of their employee training solution. This is Jon Harald's list of advice when you want to implement online training:
Bonus insights when implementing online training for your retail business
Control your employee data – Make your data work for you. Establish, align and organise master data across systems and sources.

 

Establish roles – Align roles and responsibilities for the Head of Training & Development: employee training policy and framework; and the subject matter experts: create learning modules in the platform.

 

Identify expert content creators – Appoint employees in the stores that are subject matter experts and ideal for creating learning content. They represent the biggest part of employees and are at the core of the business.

 

Build competence capacity – Create teams of eloomi platform experts in each country, each with specialities in different areas.

 

Create videos – Let video and micro-learning play a key role in your learning content. Video is in high demand, and learners are much more susceptible to video than other learning formats.

 

Quality over quantity – Spend your resources on creating training modules with the right level of quality rather than creating as many as possible. Engagement won't increase unless the quality is good enough.

 
You can also find a shorter version of XXL Sports & Outdoor's story along with our other customer stories here.