Onboarding is a must in all organizations. It is proven by many and documented by even more, that an effective onboarding process works.
But, the fact is from our own studies and general known studies, that behind the intent and the executed onboarding processes, the truth appears! But lets start at the beginning.
Onboarding is now extremely important and high on the agenda for many companies. At eloomi we see many of our customers starting their eloomi journey based on onboarding as their main topic. To do something good for their employees and implementing a positive start to the job, is the deciding factor.
One can say that many HR organizations are attracted to being able to do something good for their organization, but also to ensure the right competences are easily accessible so that employees also start efficiently and quickly in their new job role.
We call this the MOTIVATION PHASE,where the sun is shining and the positive vibes are in the air. HR is assured of a positive experience and the organization becomes stronger. This is also the easy part, as there are many tools that can help with this, and not least that it's incredibly easy to get started with onboarding
Our studies clearly show the following top 3 findings to make this phase good for companies:
Onboarding is based on being able to do a complete program, with pre-onboarding before the employee starts, and a follow-up run after they are started.
It's all assembled in one solution, where you can follow the process and customize along the way.
The tool to be used must be available and easy to access from anywhere.
Top 3 downside findings show what you would do differently, in case you have not had such great success:
Not consider onboarding as something we should do and as part of a compliance course.
Choose a better tool that is more user friendly and has a motivational way of use.
Need follow-up after pre-onboarding.
The conclusion is very clear that all companies address the area and do something about it so they all expect to implement effective onboarding. It is also unfortunate that those who forget that there are employees involved, and focus more on processes and compliance, do not experience a positive implementation. The tool used and, not least, the content, is crucial. A side effect that also presents itself is that some companies choose to spend a lot of resources and money on making the content "great", but it is difficult to follow it up in the overall next content delivery, as time and money are not present.
"Based on the overall view of onboarding, it should be remembered that this phase represents only 10% of the actual onboarding. By choosing to onboard, getting the right tool, and managing processes and content, is only the start of the journey and the result that will come in the overall onboarding performance"
Every week we meet companies that already have or are going to introduce onboarding. Example of a current dialogue: The company has nearly 5000 employees. The company has decided on 10 pre-onboarding topics to tell new hires about the company and it should be done in a gamified content universe and look great. It is subordinate to an LMS tool for efficient distribution, as it is the impression and design of the content that is important. Here, the only thing the company is interested in, is working with the MOTIVATION phase, reaching 10% of the goals. Based on our surveys, this will have an extremely limited effect, and possibly none at all.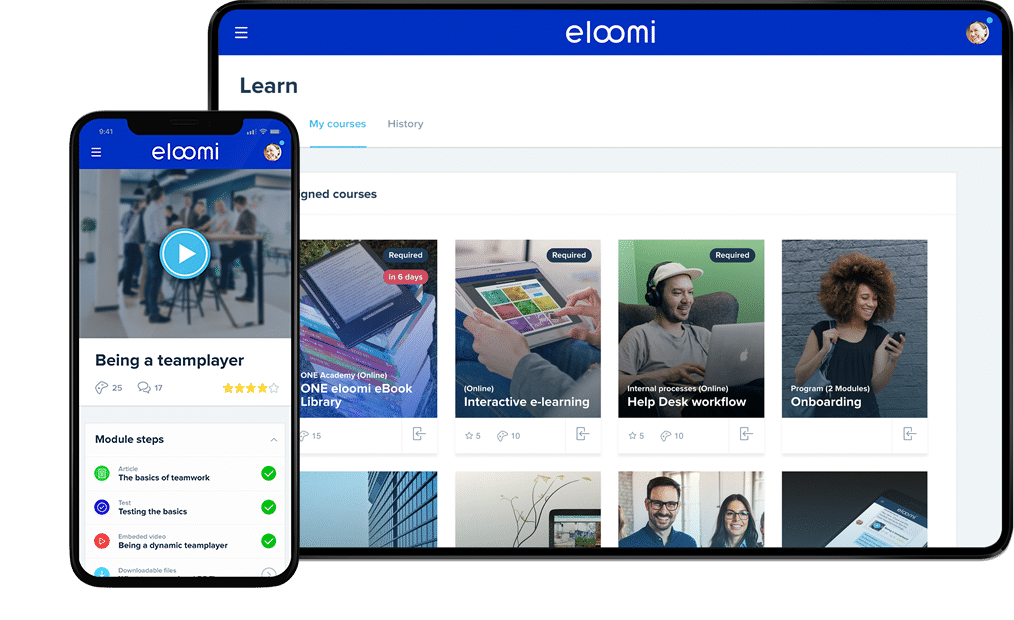 Related:
How to Onboard New Employees Like a Pro
Acknowledgment Phase
Now we only have 90% of the journey in front of us. We have concluded that we need to give new employees a good experience, a positive impression, and we know that is a good thing for us and the new employees. In this phase, we aim to address a problem and do something about it. The employees and the total cost of these is one of the heaviest items we have. Therefore, this is also a priority for executive management. It is entirely from recruitment and for the first period of employment. We know in the acknowledgment phase that we need to think about more than just having a process, but it also should work, reducing employee terminations and not least getting employees better settled in the role. The acknowledgment phase can only be explained by the fact that the company has understood and acknowledged the documented facts, such as:
Employees who participate in a structured onboarding program are 69% more likely to stay for 3 years.
15% of employees said the lack of an effective onboarding program contributes toward their decision to quit.
Onboarding increase retention by 25% and improve employee performance by 11%.
The recognition has a direct effect if we do not invest in on-boarding, and is a clear driver for implementing onboarding today. Said in another way, if you do not invest, then it has economic consequences in the competition. Here we typically see the biggest mistakes in the process, because in cases where this phase is the only driver to do that, you forget about the MOTIVATION phase, and the effect becomes just a compliance project and not a positive experience. Based on our surveys, this will also have an extremely limited effect, and probably none at all. The motivation phase and the recognition phase are thus connected. Overall, they will give a 30% effect. Now, only 70% is needed for efficient onboarding.
The Forgotten Truth
Every month, it's great to see pictures on LinkedIn and all the new happy employees who start in a company. The company welcomes, they introduce, and the management team are represented. It is a good introduction and in most cases also had a good pre-onboarding that the new employees have executed electronically before their first day.
After a while, they are ready to perform in their new roles to great pleasure for themselves and for the company. What you do not see in the picture is how many employees are getting off-boarded and that's where all the money disappears. Our studies clearly show that there are a lot of companies focusing on all the positive things, and even spending a lot of money and resources on this part just to know that all these invested dollars are multiplied by the fact that employees still disappear or that they have not thought about the whole process.
"To onboard in 2017 means focusing on the employees' entire life cycle throughout the company and not just the start"
A new generation comes into the labor market, and they expect a lot of different culture and reverence. More than we had experienced before. They expect continuous access to training, sparring and follow-up, and they are very aware that they feel recognized and developed, or they are soon looking for new challenges outside the company.
These in 2020 make up half of our workforce. Our analysis also shows that it is not only the new generations, but also the others who feel the same. Continuous access to training, information, development and not least constructive follow-up is required. Facts are:
76% of new hires feel socialization is most important.
56% of new employees want a buddy or mentor.
It takes 8-12 months for new hires to be as proficient as their tenured colleagues.
The 70% for effective onboarding comes by seeing the actual onboarding as the overall life cycle. The traditional onboarding is good but does not have the overall big impact for the cost or the company intention. From an economic point of view, an investment in the ACKNOWLEDGEMENT PHASE will ensure increased employee satisfaction, and not least longer retention of employees. If the motivation phase is good as well, you give the employees the very right experience, without being difficult, demotivating them, or them feeling overcome.
But, in fact, the phase of THE FORGOTTEN TRUTH shows that companies must take onboarding to the next level, thus ensuring the good experience, the good reputation, attracting the right candidates, having a very high level of employee retention and, not least, greatly minimizing unnecessary costs.
Depending on job roles, a resigned employee who you do not want to churn is between 40,000 EUR and 200,000 EUR per employee. Think about it! We are familiar with companies that do all the right things in the MOTIVATION AND ACKNOWLEDGEMENT phase, but throw it all on the floor by forgetting THE FORGOTTEN TRUTH.
"What does it mean to have an effective onboarding and attract the good employees when you lose the good employees and get those extra million costs?"
So, what makes the best-in-class businesses:
Good, motivating and relevant electronic pre-onboarding program before starting
A planned and structured onboarding process after the first working day, which runs between 6-12 months
Access to ongoing information, training, job-related performance goals and a continuous check-in and visible development
The last 70% are crucial to success!
Related:  Onboarding and career-building in Iceland's retail industry
Conclusion
There are many great conclusions on these studies, but following the top 3 is something we want you to do, so you get the best possible output:
Think onboarding as 10-20-70%, and make sure you cover all elements; before – during – on the job
Think onboarding as a life cycle of handling employees and that the truth is hiding in the numbers of off-boarded employees
Think of tools as user-oriented and not for the administration. User-friendliness and engagement is key for success.