Cybersecurity – Compliance
Cyber Security Training Made Simple
Employees are usually the first line of defence against malicious cyber threats that damage your business. Don't risk your organisation's safety.
Speak to our content curation experts today
to learn more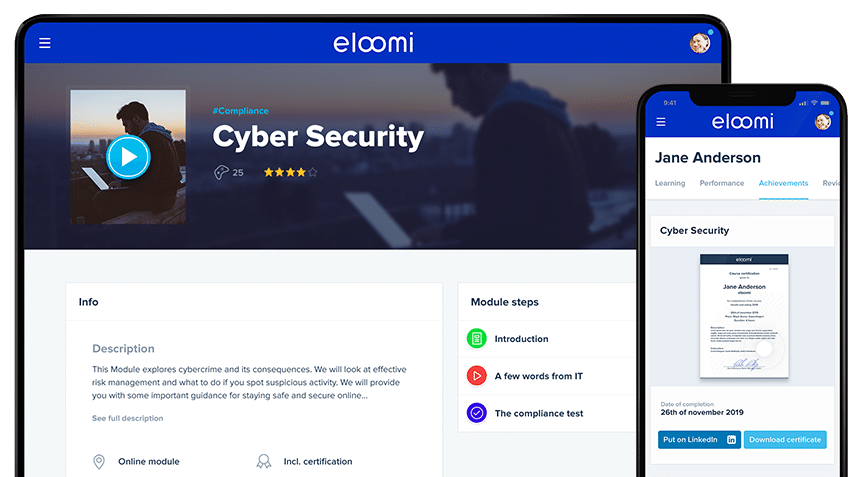 Why Cyber Security is a burning platform for IT Directors
No matter how big or small your organisation, keeping your business safe from cyber attacks should be your top priority.
Learn how to safeguard your company from cyber threats with our content curation expert, David William Hastings.
Cyber Security Training with eloomi
Increase Cyber Security awareness or train employees to become Cyber Security experts with learning content tailored to your business need
Quick, customisable distribution throughout your business
Ensure 100% participation and completion rates
Easy access anywhere, at any time, from all devices
Reward training with points, badges and certificates
Real-time reporting and insights
Learn more about why Cyber Security training is a must have for your organisation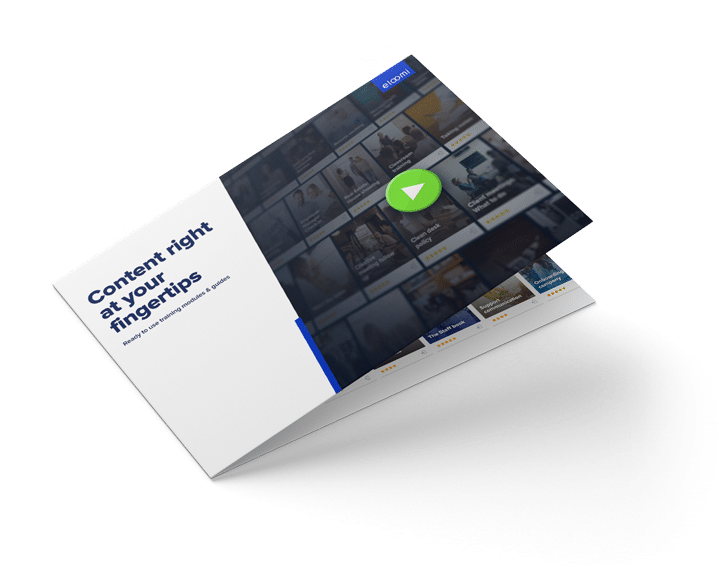 Industry best Cyber Security training without the hassle
Preload your platform with the best training modules, ensure compliant employees and drive engagement with world renowned content from top providers.