Welcome to Insights, our new report generator! This is yet another innovation that provides easier access to your learning and performance data. Insights is just the beginning of the future of eloomi reporting. All admins will now have access to create custom reports in minutes. Reports can be filtered by demographics, role specification or learning skills & compliance. With these categories, you have access to large data areas to pull the key metrics that matter to you. The idea behind Insights is that it is easy to customize and build your own reports to share within your organization. These reports will help managers make decisions and actions based on the metrics they receive. Here are a few examples of reports you can now pull using Insights:
Periodic usage report
A usage report is generated based on a period that you choose from the date & time filters. You select the month & year and then you choose the username. By turning these on you can see if they have entered the system in that month and how many modules they completed during that period.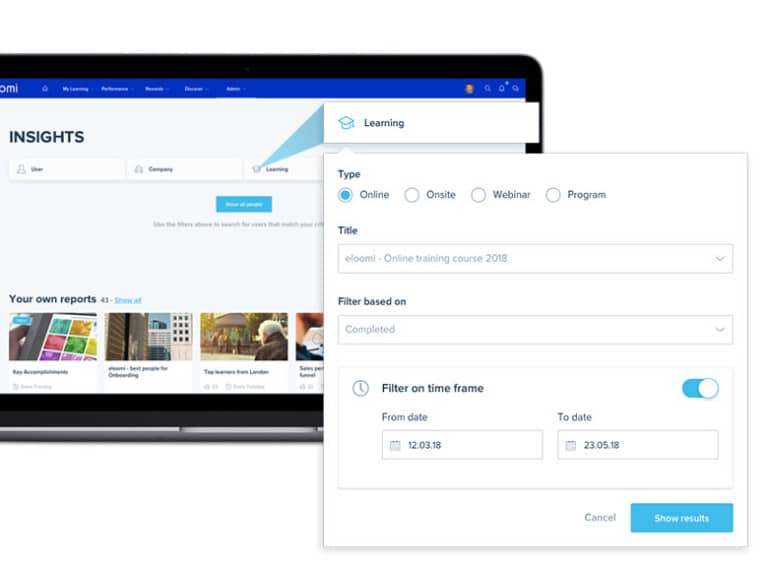 Standard employee report
Curious how a new employee is doing? Looking to find someone to promote within the company? See how your employees are doing with a standard report. Turn on the name, department and location. Select the filters for performance and for potential. Decide if you want to know their talent or critical knowledge with yes or no. Pick their current development plan and see which step they are in the appraisal process. Easily see how many goals they have been assigned and how many they have completed. By using this you get an overall view of an employee's progress and status within eloomi.  *Performance appraisal reports will be launched in the Insights update soon*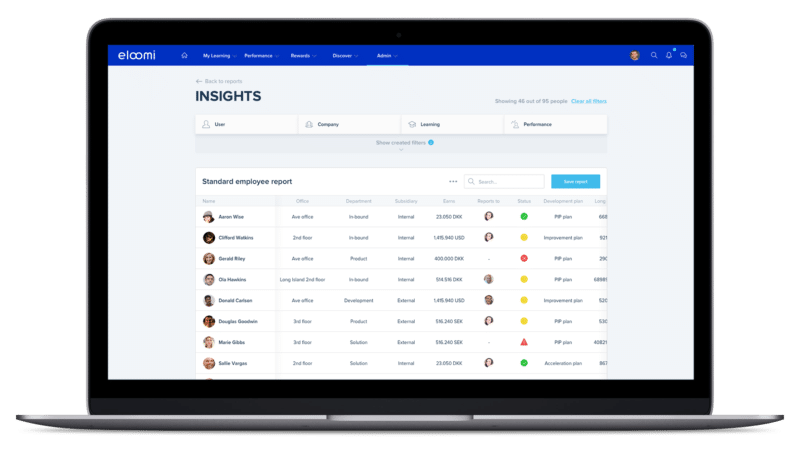 Performance Management report
Curious how the performance management is going for a certain employee or how a manager is handling their team? Start by selecting a user, department & their direct manager. From here you can see the coaching templates that are active on those users, how many goal items they have had created in a certain time period and how many of those goals have been completed.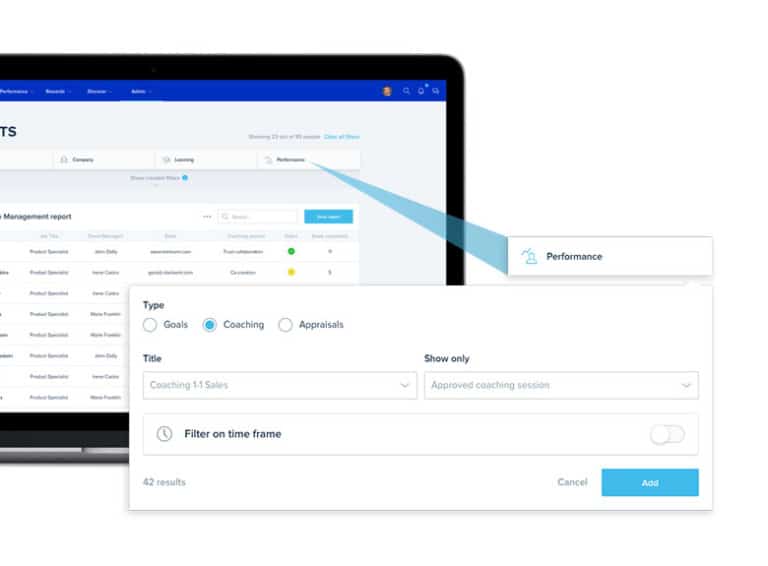 Ready to have Insights activated to your account?
Contact support@eloomi.com