How does performance measurement differ from performance management?
Though a performance management system and a performance measurement system may look similar, they are significantly different strategic practices. 
Performance measurement is a great way to track employee performance, but to ensure the desired output, you need to manage the results regularly. An effective performance management system (PMS) with a practical strategy is what you need to achieve the desired output from your resources. 
Employee performance measurement is the measure of the output on a daily, monthly, or yearly basis. You track the progress by considering all the quantitative indicators, which is a part of your strategic planning for performance management.
A good performance measurement strategy will have the following criteria:
Financial data

Customer input

Process measurements

People evaluation
Tracking these metrics helps you evaluate employee performance and decide if the strategic methodology you have adopted is effective enough to achieve your organizational objectives (which is where performance management comes into play). As you deal with key performance indicators, you get all the relevant information on your organizational performance across its diverse verticals.
Performance management, on the other hand, focuses on the strategy put in place to yield the best results and get the best output. Such a system allows you to analyze the organizational performance as a whole and connect your objectives at the enterprise, division, and department levels.
You may choose to implement a learning and training platform after onboarding new employees to the organization to assist with performance measurement.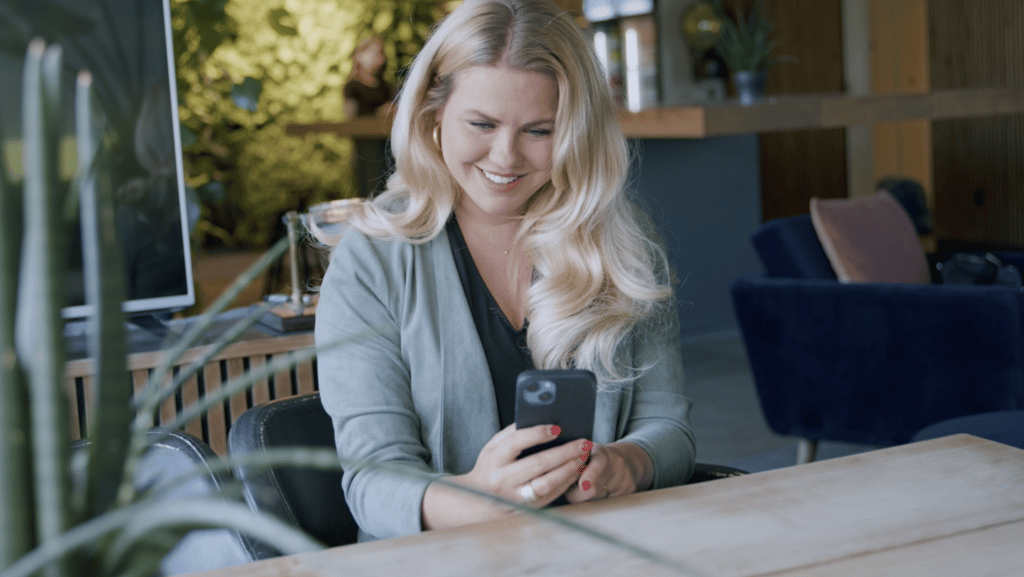 Why a Performance Management System is Superior to a Performance Measurement System
Performance measurement systems sound great in theory—the idea of tracking a person's performance over time and using the data to improve their effectiveness. You can use that data to measure performance and determine if you have achieved the strategy you have put in place. 
However, this does not allow you to do anything about modifying the results for achieving high performance and reaching your organizational goals faster. In practice, as a result, performance measurement systems can fall flat due to their lack of precision. While they help you get a general measure of where someone stands in reaching a goal or standard, they don't help you understand what's causing them to be there. 
A more valuable approach is to have a system that helps your employees understand how they're doing their difficult tasks rather than just knowing that they're not doing well at them.
On the other hand, a performance management system (PMS):
offers the right strategy where you can not only track the organization's performance as a whole but can also manage the results and achieve your goals

focuses on outcomes rather than outputs (making it easier to see improvement)

engages the employee as an active participant in his or her development rather than as something that happens to him or her
Transitioning from Performance Measurement to Performance Management
The lifeline of every organization is its human resources. Each employee may have a different output; however, it is essential to create a working environment that is inclusive and pulls the best out of each employee.
Measuring individual performance can help you with all the insights into how your organization is doing. But you need an effective system to manage the output and keep it at its optimum level.
A performance management system helps the management team analyze performance metrics for more effective decision-making in performance appraisals and achieving enterprise goals. 
1. Leadership understands its importance.
It is important that top management understands the importance of performance management tools and takes the initiative of embracing the same for measuring the employees' current performance.
Using a performance checklist will allow you to make better decisions and implement effective action plans for improving employee performance. 
If you are setting goals toward employee engagement, then it is important that all levels of management support this goal, so it becomes a reality throughout the company.
2. Have someone in management make the smart change.
As you decide to use a performance management system, you must have someone in top management to enforce the change that would lead to an easier life in work management. It is important to stick to strategic planning to manage both short-term and long-term business performance. 
This is where it helps to have an executive champion for this type of change, someone who's seen first-hand how having strong tracking and quantifying practices for performance can help make the company more productive and successful. 
In addition, your performance management process will be able to overcome any of the problems that might come with introducing a new way of doing things.
3. Meet to discuss performance management regularly.
Implementing a PMS does not complete the job. Management needs to meet regularly and discuss the current as well as the future performance of each employee. It is equally essential to discuss the same with each employee to understand their difficulties and opportunities.
You can create a questionnaire for the employees to fill out to get a clear idea of the present issues based on the respondents' answers. Working with the employees for the same goal will allow you to create stronger business processes with more employee engagement and retention.
4. Align your budget with your performance management strategy.
The next important aspect is to align your budget with your performance management strategy. While you focus on employee performance, you must also focus on the financial performance of your business and keep in line with the expectations of stakeholders. 
In particular, your budget should reflect your commitment to developing employees and providing room for them to make decisions that will improve the bottom line. Since there is no longer a single strategy guiding all employees' activities, you need a way of distributing money and incentives that better reflect each employee's unique growth opportunities and goals.
5. Stay on top of communication.
The final part of improving employee engagement and enhancing their performance is to communicate with them regularly. It may seem like a time-consuming matter in the beginning, but it will have a long-term attribution in measuring their KPIs.
Having open communication helps with reducing any collaborative issues and ensures better management control while working together to build a better and more inclusive working environment.
Simplify Performance Management with eloomi
It's no lie that the best teams are made up of employees that know how to perform well, maintain a balanced scorecard, and keep their team members accountable. A performance management review system can help your company promote positive employee relationships, improve customer satisfaction, and also grow your business in the desired direction.
How can you do this? By utilizing a system where employees help each other grow and have clear goals to reach, performance management allows for more innovative ideas and fewer mistakes due to unclear communication.
Whether you want to check the competency and employee performance along with their job satisfaction level, or you want data for benchmarking and management control, the eloomi's performance management tool can help you achieve your enterprise goals easily.