The Importance of Finding the Best Employee Onboarding Software
Today, 88% of organizations don't onboard their employees into new roles effectively.
In today's competitive global business climate, onboarding technology has become a core component of modern procedures. The best software allows organizations to simplify their processes while at the same time streamlining their operations to incorporate the newest technologies in their business models.
By optimizing the process of onboarding new employees, organizations can create a more effective team by getting new hires up to speed much quicker than if they were expected to learn everything on their own.
In this article, we will review some of the top tips for businesses using a software during the employee onboarding process.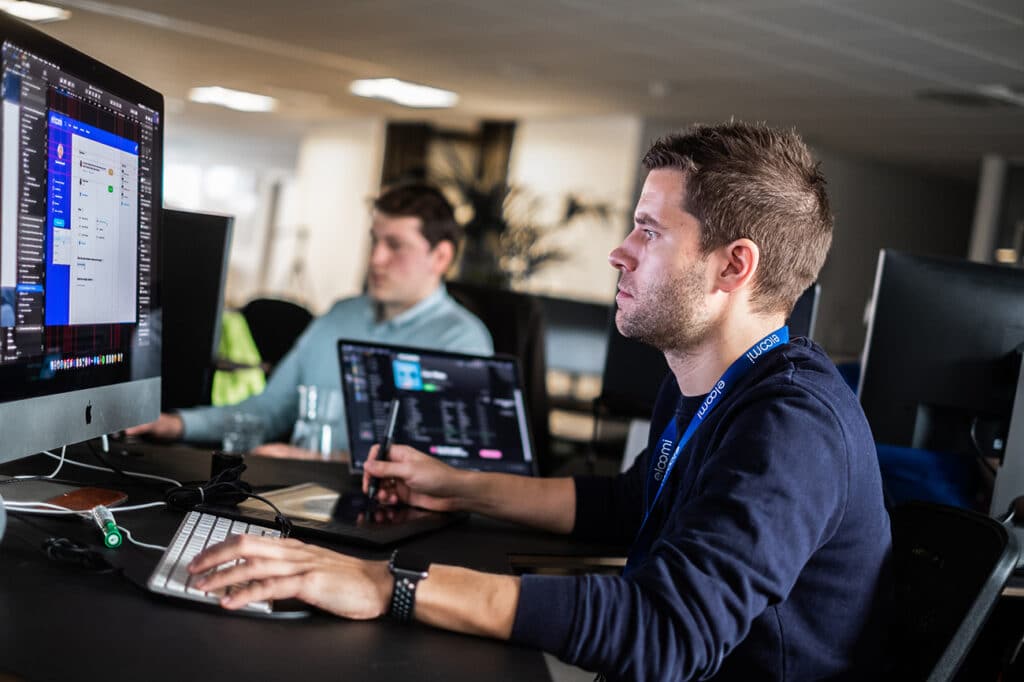 6 Tips for Leveraging an Employee Onboarding Software
The term "employee onboarding software" may not be common to all small businesses, but the process it describes is a critical one that can make or break the first few months of an employee's tenure. It's no wonder then that a great deal of thought has gone into finding new ways to streamline this process and make sure that the right information gets to the right people at the right time.
By exploring the following six tips, we will illustrate just how useful this type of solution can be in onboarding new hires through their first few weeks on the job and in helping create a good first impression about your company culture, practices, and products or services.
1. Align your expectations with your new employees.
Employee retention is an issue that many companies face, and possibly even one that you are actively working to manage. Oftentimes, high turnover rates are the result of employees not feeling invested in their jobs or the company.
You can make adjustments in your business to combat this issue by ensuring that new hires have a clear understanding of their role and responsibilities, as well as how they fit into the larger picture of the company at large.
For any new employee, their first few weeks on the job are crucial. Expectations should be aligned on both sides: the new hire should have a clear understanding of what it is like to work for your company, and you should also be able to gauge whether the employee is the right fit for your company.
The right employee onboarding software is a beneficial tool for both employers and employees, so that new hires can reach their full potential in productivity to support the employer.
You can set up training modules for each employee on topics such as health and safety, compliance, or cybersecurity. This way, you only need to focus on training each individual employee once and can continue using the software going forward as a resource for information they may not have had time to learn during the initial training period.
2. Clearly convey your company's culture and values.
When you start a new job, there's a lot to learn: what your organization does, how it does it, where to get help with problems, etc. A big part of this is learning about the company culture—how employees interact with each other, what their personal lives are like outside of work, and so on.
When you're in the process of onboarding new employees and want to set them up for success from day one, you should use technology to clearly convey your culture and values.
During employee onboarding, your new recruits should get up to speed on what it means to work for your company, and how they can become effective contributors and ambassadors for it.
Often, this is done by sending all new hires through a prescribed course of materials like the employee handbook that tell them about the organization's history, current and past products and services, culture, and so on.
When you use an employee onboarding solution like eloomi's course authoring tool, you can create engaging and customized content that speaks to each individual on a personal level. Imagine being able to introduce every new hire on your team to every department head with an employee onboarding course that includes introductions by name!
3. Focus on performance and behaviors.
With the right employee onboarding software, hiring managers can keep track of performance and behaviors as well as offer employees valuable resources to learn and grow. This helps enhance the employee experience as new hires can be successful in their roles, which leads to an improved bottom line.
eloomi's performance management and appraisal feature is designed to help managers focus on behaviors they need to see from their employees, not just the results they are achieving.
One of the most important things you can do for your team is to work with them to set reasonable expectations on both sides, and then ensure that they meet those expectations by evaluating them on their progress.
At eloomi, we believe that focusing on behaviors helps teams improve in a variety of ways. It gives them an opportunity to identify areas in which they are struggling without being too critical of themselves. It also provides them with data points about where they're succeeding so that they can replicate those successes.
Our performance review application helps managers create a structured template for check-ins, employee engagement and evaluating behavior based on our experienced professionals' own experiences and feedback from employees using eloomi's HR software.
4. Make the online onboarding experience personal and authentic.
When you're looking to hire the best talent, you'll want to make them feel comfortable and welcome right away. The more personal and authentic you make the onboarding system or onboarding tool, the higher retention rates you'll see.
The truth is, there are two sides of the onboarding coin: being able to organically get to know your new employees through their interactions with your employer brand, and being able to automate tasks that take up valuable time—like job-specific training, so you can focus on getting your new hires up to speed sooner.
With the right employee onboarding software solutions in place, this is easy.
Rather than shoving all of the information your new hires need at them—and all at once—you can ask them questions about themselves and their preferences and learn more about who they are as individuals. This will help you better understand what they need to be successful in their roles and provide a more personalized experience from day one.
And since employee onboarding software is able to pull information from various systems, you can easily customize training for each employee by pulling up their specific information during the course. This way you're not wasting time training people with irrelevant information or going over things that have already been covered in another module.
5. Promote a sense of belonging among the team.
Today's employees are more transient than ever, constantly looking for a better situation. In fact, one of the biggest challenges for managers is keeping employees invested and engaged for the long haul.
With all the different tools out there, it's easy for employees to feel like they're floating around or like they're not really in the loop. By using a single program that everyone can access and that allows for collaboration and communication, you give your employees the chance to feel like they're more a part of the overall business, rather than just another cog in the wheel.
The right training program can help you cultivate a sense of belonging among your team members, which leads to more productive teams and more motivated employees.
The process becomes streamlined by enabling users to search for information quickly and easily.
A central hub for all onboarding processes also means that nothing gets missed, so your new hires will be able to learn about everything from Human Resources (HR) guidelines to sales team data without having to jump around too much.
This is especially relevant as hybrid and remote work has become prevalent as a new trend. Remote employees must have an effective onboarding workflow so they can work well within remote teams.
6. Build a streamlined process.
Most companies make the mistake of thinking that onboarding is something they can do in a week, but this is unrealistic.
When you think about what your employees will need to start working successfully, you might discover that some of those things include:
New employee paperwork
Set up of their email account with your company's signature
Set up of their desktop computer, phone, or tablet
Set up of their timecard and login to payroll
Training on your software applications and computer system if they will be using those
Training on any new company procedures
If your company has a lot of manual tasks, you might need to set up a system for tracking and documenting progress.
This is where employee onboarding software comes in handy. With one, you can create detailed onboarding checklists for all the tasks an employee will need to complete on their first day, as well as all the steps for subsequent days.
Allowing your new hire to use this onboarding software will ensure that they get started on the right foot.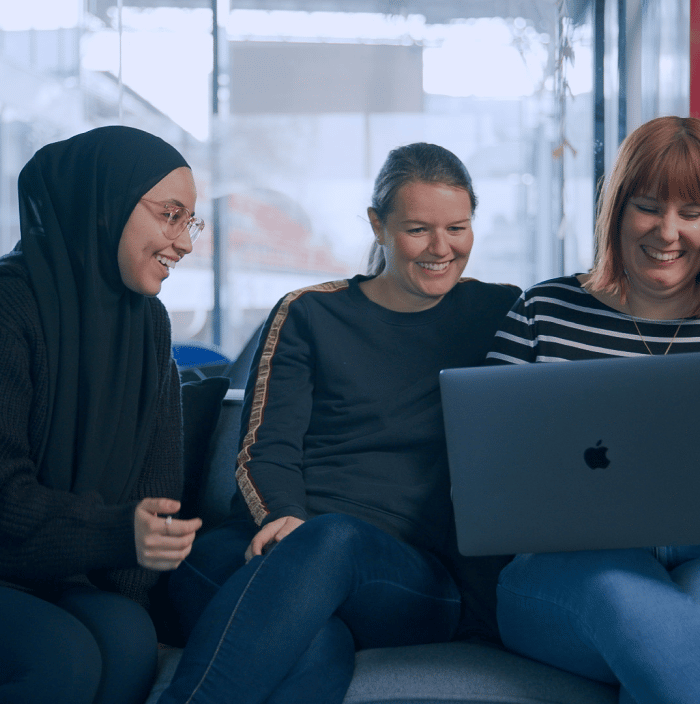 Enhance your new hire onboarding process with eloomi
Did you know that a positive onboarding experience is enough to keep 69% of employees around for at least 3 years?
The way your onboarding tasks are structured will affect the way new teams interact with your company and its other employees. It could have a tremendous impact on the culture and the work environment.
eloomi's online onboarding platform helps you find employees who are the right fit. You can eliminate the stress of having to train your new hires, and get back to focusing on what matters for your business.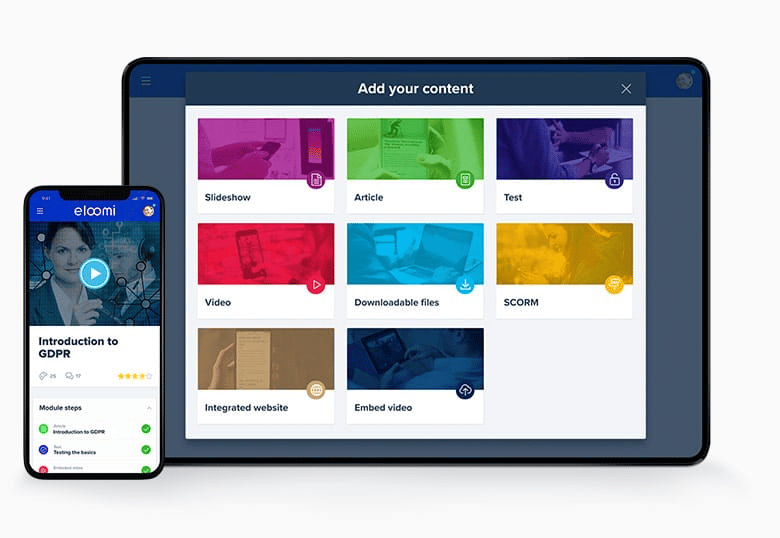 Check out our onboarding solution today.
What makes eloomi so effective?
It's easily accessible—you don't have to worry about your employees having the time or scheduling conflicts to sit in on employee training sessions.
It's adaptable—it has a self-service model so your new hires can access eloomi on their own schedule during the hiring process. They can complete modules that are tailored specifically to their position and any additional requirements they may have.
It's customizable—your organization can use eloomi however you need it, whether that's just as a training tool or as a paperless, ongoing resource for performance evaluations, skill-building and more.
With eloomi's online onboarding platform in place, your HR team can rest assured that employees will be able to learn everything they need in order to make a smooth transition into their new job from the first week itself.
Book your demo today to learn how to integrate a good onboarding model into your organization!