This is something we hear often as Product Specialists at eloomi. Though we have developed a tool which serves to grow, develop and retain employees within an organisation, one of the key features of the eloomi solution is its agility and flexibility. 
This means that whether you're a Consultant or a Training company, you can also use eloomi to train and develop your client base. In fact, we already have multiple customers using us for this purpose. Here's how they do it! 
Developing people internally & externally
With the development of COVID-19 in the first half of 2020, we have seen a big increase of interest in using eloomi for training and development. This is not only for internal employees but external clients and partners too. Now that classroom trainings are heavily restricted, and in many cases banned, due to COVID-19 guidelines, the ability to carry out essential training classes is limited and the need to be flexible is important.
Using a platform like eloomi enables you to continue essential classroom training digitally, whether that be a classroom training moving online, or a group webinar session. This enables you to deliver a consistent training experience whether you're training in person or remotely. 
Danish consulting firm AS3 has been using eloomi to train both their employees as well as their external partners and clients. One of AS3's main challenges was being able to deliver this training across multiple locations, but as the eloomi platform is available on multiple devices it was simple for AS3 to deliver training and compliance courses digitally no matter where the employee, partner or client was located. On top of that, what AS3 finds the most beneficial in the eloomi platform is the Course Builder. AS3 was able to build training and compliance courses that were specific to them and their clients in a platform branded specifically to that client, enabling high-quality skills and competencies to be developed universally. 
Related Reading: AS3 build their own learning platform using eloomi LMS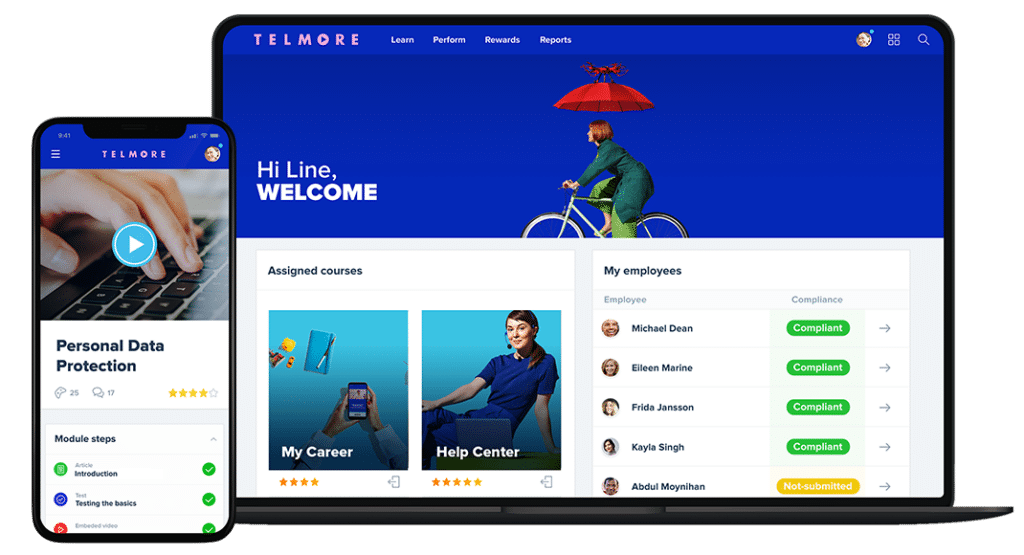 eloomi sticks to our Scandinavian heritage of cleanliness and simplicity when it comes to our platform, and that approach is evident when using eloomi as a trainer or consultant. Each organisation that works with us builds out their own unique structure within their platform based on their needs. Within the eloomi platform you can create separate, sub-branded departments for each of your individual clients in their specific branding while still retaining all of the powerful reporting and insight tools eloomi offers. This means that you can track completion of courses, see where skills are being developed and increase competencies with further training if needed for each individual client you work with. 
Related Reading: Monitor ERP speeds up product training and customer implementation
Pivoting to a completely digital tool, such as eloomi, will help training and consulting firms approach the inability to train in person with confidence. 
We're here to help answer your questions on how our solution can work for you, your employees and your clients. Book a time with one of our product specialists here.