Hybrid Work Takeaways from a Scale-up CEO
The menacing pandemic and transition into hybrid work have generated a new work reality for our employees, but also the opportunity to grow the business even faster. In this post I want to share key learnings from our journey that can come handy for any leadership team going through post-covid change.
We were caught by surprise
When the pandemic hit companies out of the blue at the beginning of 2020, widescale lockdowns put a stop to new investments and business activity. Without warning, our sales forecast and pipeline vanished and the whole basis for our business was swept away. We reacted by instantly throwing ourselves into a battle for survival. We fought fiercely for our company and our employees. It's a cliché but the reality was that we were facing unknown territory, and the only thing we could be sure of was that we couldn't be sure of anything.
When the crisis hit, eloomi was already fast growing, built on virtual ways of working, and having a relatively young organization with rapid adaptation to new working methods. Before hybrid work became a big thing, our company was bolstered for the future by design and ready to manage any hardship. This means that although the crisis came as a surprise the financial challenge was manageable. It was something else that worried me the most. I will get back to that in a minute.
eloomi has a fantastic culture which is the whole basis for our organization to get through difficult conditions. When the critical situation happened, we immediately took targeted actions on the cost side and reduced most of our 'nice to have' expenses, primarily subscriptions that were not supporting core business. In previous jobs in other companies, I have tried to manage crises by reducing employee salaries. But it rarely ends well because the whole situation can be difficult to understand for people. We therefore decided to reduce salaries primarily for the CEO and Chairman, as we did not want to affect our employees.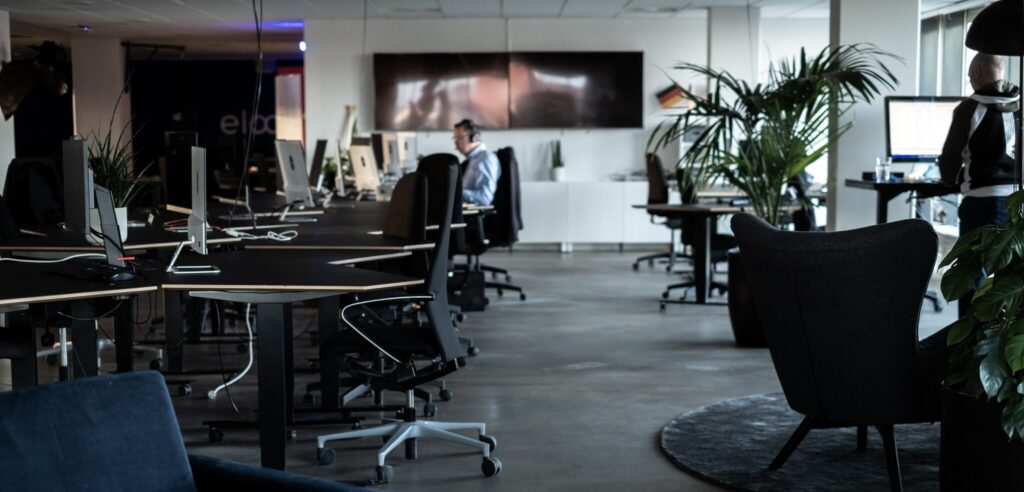 After the initial cost reductions, we rolled up our sleeves in the management team to secure the business but also to use the situation to grow the company to be even stronger. I can't say that I welcomed the pandemic in any way because it has had terrible consequences for people, families, and the economy. But it created an occasion to use our strengths, implement hybrid work, and further bolstered our organization that was mandatory.
The short version of our efforts is that through the pandemic, we grew the business 70% carried by a strong culture, a strong leadership, a readiness to change, and a performance mentality among our employees. Personally, I also wanted us to take advantage of a difficult situation and hit the ground running once the pandemic was over. Today, we have reason to be quite optimistic about the future.
This is probably something most companies have experienced in one way or another, some with better results than others. The interesting thing is, however, what happens next?
The crisis provided a new perspective
Some months into the crisis management, it was obvious that although eloomi is based on new and modern ways of doing business, the pandemic turned things upside down.
In eloomi, working closely together and enjoying each other's company has always been a strong element of our culture. It gives a flow of information and knowledge sharing but it is also a key source to maintaining togetherness and motivation. Because of the adjustments during the pandemic, we can now be together virtually. Hybrid work means we can work from home and be productive for the main part.
Of course, we have had areas where it has been difficult to maintain motivation and productivity. This has primarily been in sales and other customer-facing areas where team spirit and sense of community are extremely important. Not even frequent check-ins, various virtual activities and more have been able to deal with these needs.
But, as time went on, we revisited all our methods, our solutions, our services, everything! We learned that we could be even more virtual, and that we were not alone but everyone we work with were in the same situation. So, everyone was receptive to change and new ways of working together. New methods have been implemented gradually, new tools purchased and all the same without increasing our headcounts drastically. With even more propulsion and smarter working methods, we have scaled the business beyond previous levels. You could say that the pandemic has helped us further speed up our business that was already moving at maximum velocity. 
Achievements that have brought us to a better place:
Many employees that have previously not been the strongest performers now demonstrated strong performance and contribution to our company culture and have made us identify new potential and the frontrunners of the future

A renewed and even more positive collaboration across teams has created a stronger culture

The need and opportunity to re-think our products, services, and go-to-market have made our business much more competitive

Our ability to adapt quickly and execute on adjusted plans makes us capable of continuing to be a successful business and employer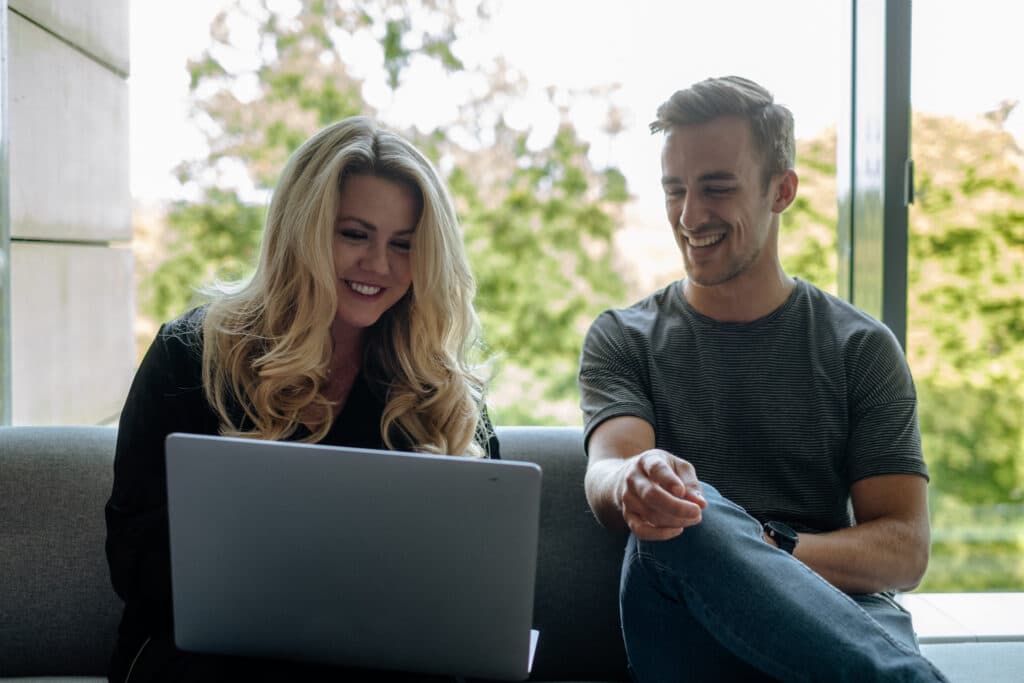 Unwanted friction was inevitable
My biggest concern was that some people in our company didn't thrive through the lockdowns. Not everyone is suited to be working alone from their homes and not be social. Even though everyone had daily team calls, frequent virtual 1-1s with their manager, and weekly social events through Teams, many team members began to show failure to thrive in the fall of 2020 and the beginning of 2021. A lot of our team members have strong and family-like relations, and a large part of them were yearning to meet their coworkers face to face.
Even at the time when we had managed to create upward force for the business and employees were clearly part of a company going stronger than ever, worry and anxiety were still predominant for some. This manifested in loss of productivity, demotivation, and job changes.
It has undoubtedly been a difficult period for all, but as a leadership team we also must accept that we can't solve everything as a company. Fortunately, the gravity of this friction has been less than it could have been. It also helps, that employees can see the light at the end of the pandemic. 
Negative results we would have wanted to avoid:
Lower productivity about 6 months into the pandemic reduced productivity per headcount

Some unexpected resignations from employees who needed a change of scenery and new challenges

Much management time spent on Zoom, Teams, etc. to keep spirits up and ensure employees' job motivation

Despite good growth we have also seen that our sales teams and managers needed to fight extra hard to close new deals
A human approach helped growing the business
No doubt many things will be different in the future compared to what it was before the pandemic. I predicted this already in the beginning of 2020 like many others, but now it's just a reality. It is as if the modern workplace has been given a completely new dimension. People are working and collaborating across the organization in new manners. The reimagined workplace appeals to different generations in completely new ways, and as a company you get to work with people differently. It's the new normal and hybrid work coming alive.
I see this as a new and valuable opportunity for leaders to increase the wellbeing and productivity of their employees. It's about taking a human way forward that makes your employees expand their potential, and simultaneously nurturing everything they come together about – social aspects, problem solving, and the business alike.
It requires a little more effort, but the energy is well spent. It's like throwing a rubber ball to the ground; the harder you make it hit the floor, the faster it jumps up and the higher it reaches.
Hybrid work also has a huge financial significance for companies, as the cost pressure after the pandemic will be lower than before, primarily borne by smaller facilities and other reductions in fixed costs. 
Inspiring initiatives we have implemented:
We have and will adapt our offices to 50% occupancy in Copenhagen, London, and Orlando. The office of the future for us is a hybrid, where the office is more of a hub that you visit when you need to meet with co-workers or care for your need to be with other people instead of working alone. It has required a little investment, as a hub must support different working models, shared areas, etc. In reality, we have turned the office around so that the largest areas are shared areas, and the adjacent areas are workstations.
We have discarded the classic management approach to working from home as a benefit that could be earned. It has been proven during the pandemic that flexibility can easily be managed through freedom under responsibility for most employees. We believe that each employee can now choose their own way of working. Essentially, the manager and employee can agree that the individual can be working from anywhere globally. The only requirement is that productivity is maintained, and that the individual's wellbeing and motivation is intact.
We have rethought the fact that although many will appreciate a hybrid work model, there are some colleagues that we will never see face to face in the office again, and others will be working from the office five out of five days. Therefore, the current virtual work universe will simply just continue.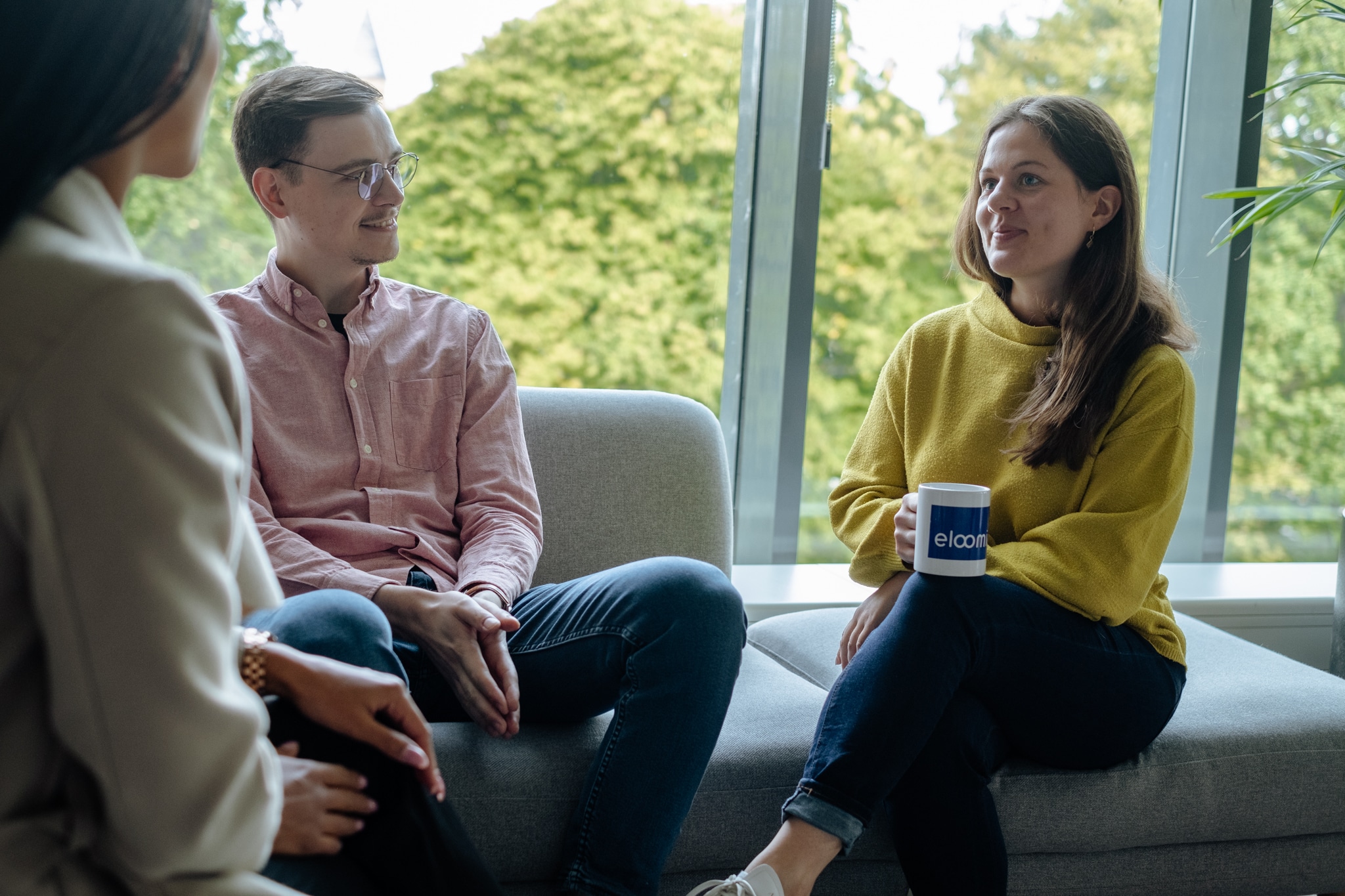 Leadership attention is required for hybrid work
Hybrid work sounds like a dream scenario: Far better work-life balance for employees and fewer conventional direct costs for the company. But there are points of attention that we as leaders need to address. Let me share some of the ones I find most important.
We have seen that some planned hires and investment areas have not turned into anything anyway as it simply does not make sense anymore. We have also seen how our products have undergone a complete change to become simpler and more automatic.
With the new working methods, we have made things more accessible, transparent, and easy, and thus we can achieve more with less. We are a growth company, which means we are likely to continue to deliver on our strategic plans, however, we will be investing with a stronger awareness of scaling a little smarter than before the pandemic.
Expectations for future work:
Based on our own business, approx. 20% of the pre-pandemic jobs changed post pandemic, and 20% of the employees will thus be working differently or in other roles. It is already happening now that employees are experiencing this.
We anticipate that a maximum of 50% of employees will be using the office facilities, thus it is necessary to work much more virtually and not least secure digital solutions that support the employee experience including onboarding and employee development.
We will see up to 80% decrease in travel activity which is already at a minimum. Why? Because it simply does not make sense, and it has dawned on those who travel how much time has been wasted on this, and virtually it is much more effective.
Despite the burdens I am enthusiastic about all these changes we have been served. Things that were obviously clever ideas before, but now are a new reality. Unfortunately, an ugly crisis had to make this clear for us. But with the right focus and readiness to change, it can and will be far better for companies to adapt to a hybrid work reality and turn a profound challenge into an opportunity to create a stronger organization.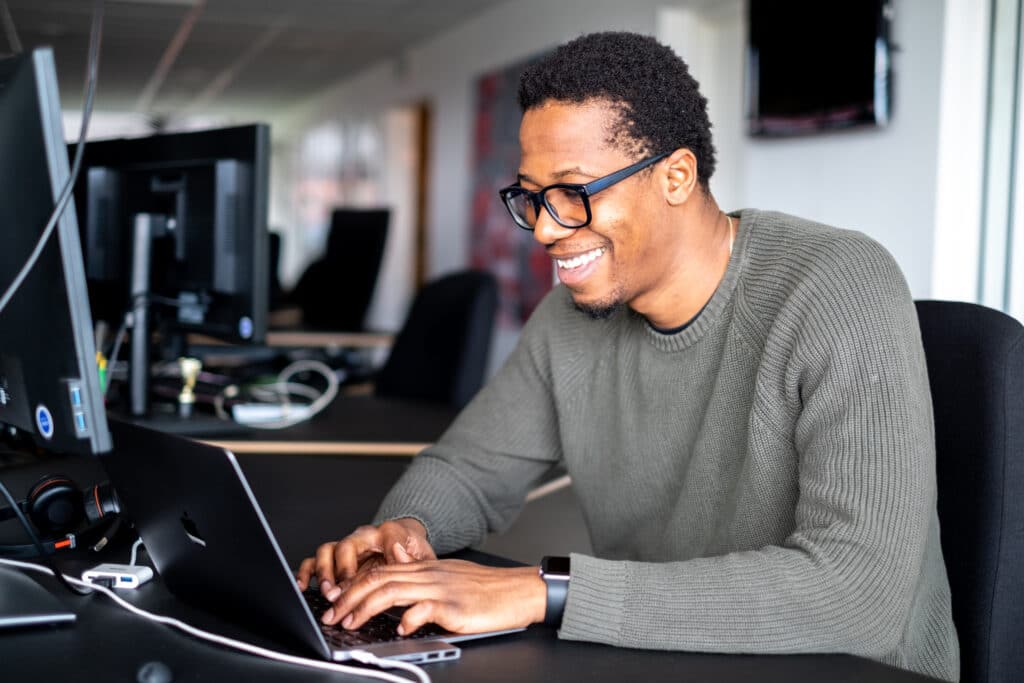 The Ultimate Guide to Employee Onboarding
Having an effective onboarding process brings multiple benefits and positive outcomes. Starting from employee engagement and retention, building a plan for…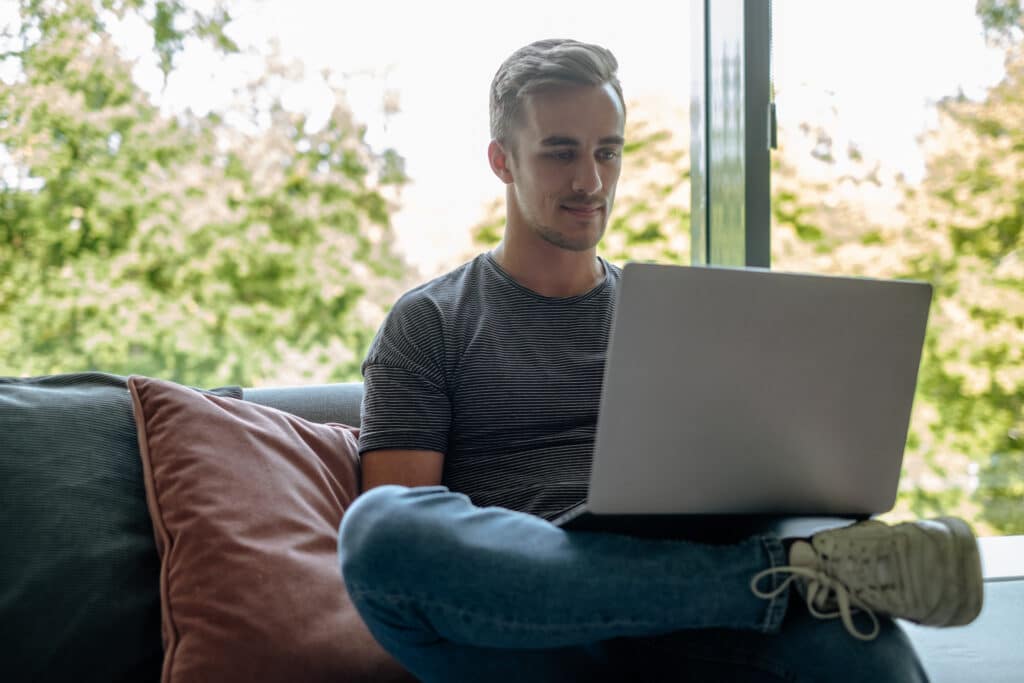 How to Make Compliance Training Effective & Human-Centric
Cybersecurity breaches, data privacy neglect, discrimination, and violation of regulations – there are lots of incidents that can happen due to employee…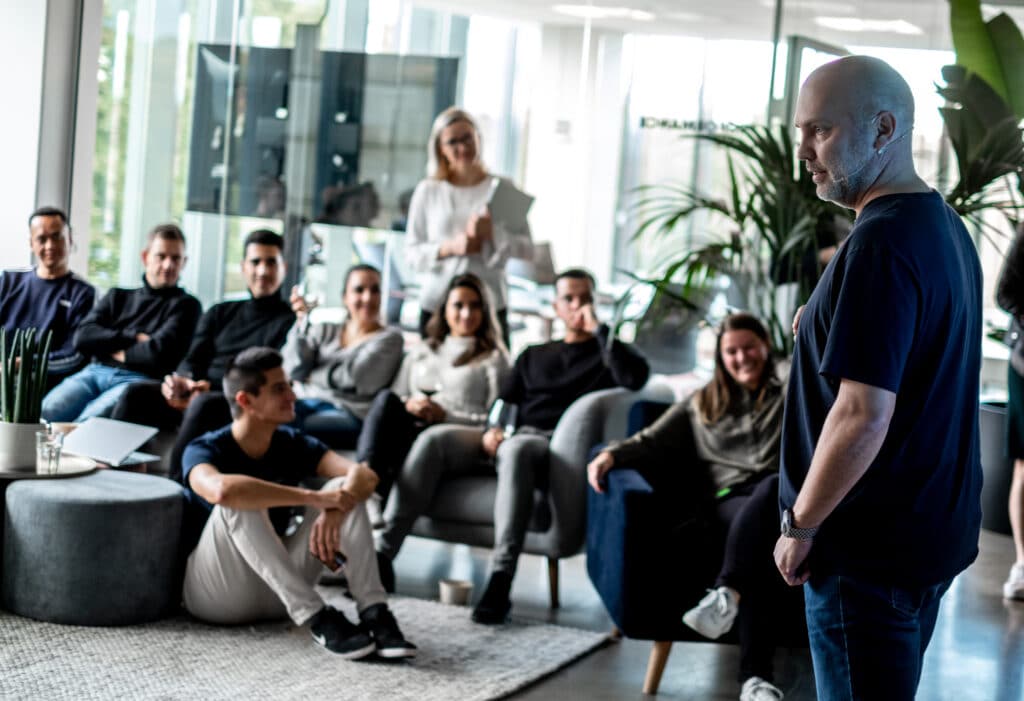 Shaping the Future of Employee Development with an Exceptional LMS
By adopting an accessible and intuitive LMS, organizations can save a significant amount of time and reduce costs. But most importantly, they can start to…
Trusted by hundreds of companies worldwide