How to Set Performance Appraisal Goals & Review Goals
Nowadays, performance appraisal goals and performance review goals are in the spotlight of many HR departments and among managers' top priorities. Identifying employees' strengths and weaknesses is a fundamental process to have exponential growth in a company. With the help of a modern and structured performance appraisal system such as eloomi's, it is possible to establish a transparent dialogue between employees and managers.
The Importance of Performance Appraisal Goals
This topic around employee performance appraisal goals and performance review goals is particularly dear to me. 
As a copywriter, I don't have the same tangible KPIs as, for example, my colleagues in the sales department. Their results are based on numbers that already belong to their working process. So, my work is difficult to measure and track. 
Do you agree with me? If you don't, you are right. I was pretty convinced about this idea until I started using eloomi and found out that you can easily track all kinds of performance goals and KPIs.  
There's more! eloomi supports people development with a very pragmatic and empowering process. Along with traditional hard skills, it also displays your strengths and soft skills, giving a clear picture of your work and attitude. 
This overview leads to a more precise plan and optimises goal setting.
Finally, it gives you an indication of all that matters because it x-rays the organisation. 
This positively impacts the career satisfaction level because you can put tangible value to those aspects that seemed almost invisible or less measurable.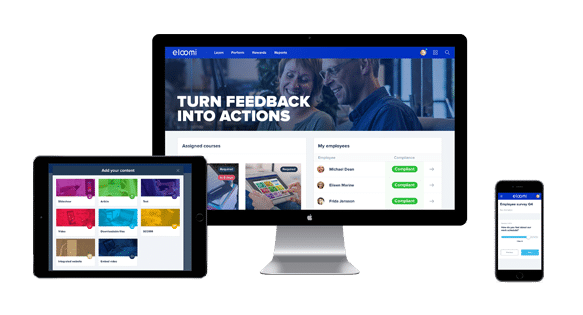 Experience eloomi with a free demo
Taking The Most Accurate Picture Of Your Employees
Before writing down a list of performance appraisal goals and objectives, it's necessary to understand what an appraisal is in a work context.
Many vocabularies define an appraisal review as a meeting where employees discuss aims, results and progress together with their managers.
I would add that, to do it properly, an appraisal needs a structure and a common view to be effective. It's like taking a picture of a growing process. But, 'that is an impossible picture to take', you may say. Well, it depends on how you do it.
With a smart and transparent system, you can frame all the relevant elements and quickly check new improvements or difficulties.
If you want to identify strengths and weaknesses without being biased, it can be challenging. So transparency becomes even more necessary.
I suggest you check your appraisal system and verify if it's objective and consistent. Another helpful tip is to ask your employees' opinion about the current performance evaluation process.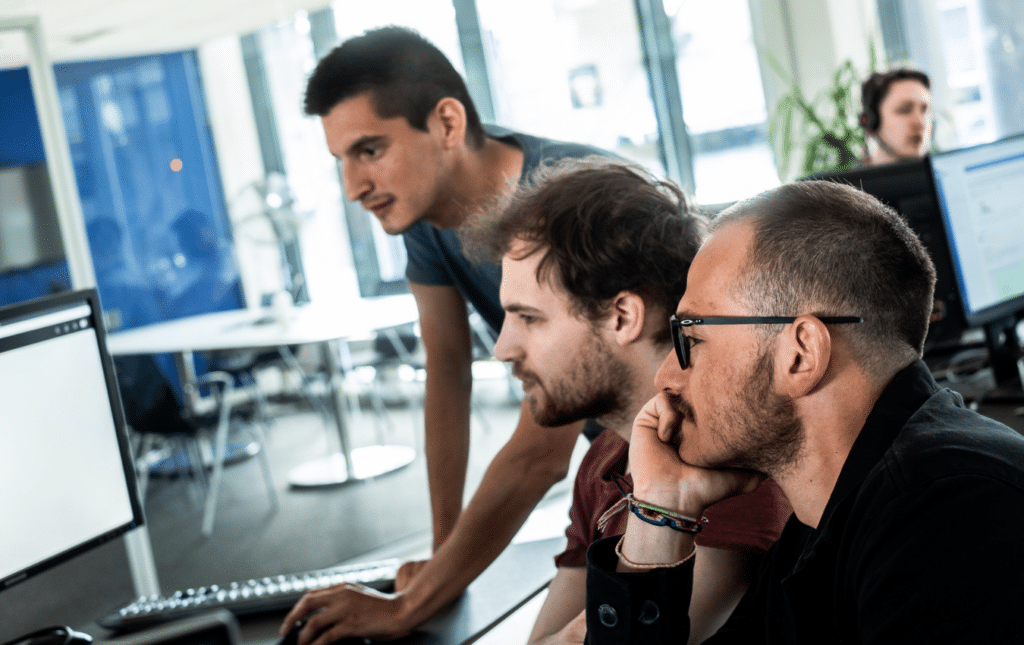 In Doubt About Performance Appraisal Goals? Read This!
Setting performance appraisal goals for your employees is a necessary action to see your company growing and keep the best performers.
It's simple math; an achieved goal corresponds to the employee's satisfaction and it's built with talent and motivation.
The level of motivation relies on your ability to encourage and inspire your team, as they say, it takes two to tango.
A modern and customised list of performance appraisal goals can certainly help to get the expected results without missing essential steps and details.
The question is, are you up for it?
The Best Time
An old Chinese proverb recites, "The best time to plant a tree was 20 years ago. The second best time is now." 
I think this is the perfect advice for both employees and managers. There isn't, in fact, the best time to improve because it's always good to move forward and beyond our limits.
Employees feel the same about their possibilities within an organisation; therefore, it's crucial to nurture more than one aspect of their professional growth.
A tailored plan with several milestones and more insights about the various performance levels (including feedback, self-feedback, learning steps, 1:1 sessions) is what everyone should have nowadays at work.
A yearly performance appraisal can easily fall into the list of burdens rather than the empowering ones.
Remember that being aware of our development requires constant observation from more angles.
Now it's time to change this into a new modern solution that can make the review process a satisfying experience.
Choosing Performance Appraisal Goals Wisely
Some people like to have milk in their coffees; others want it black, I prefer a macchiato, and… you got the meaning.
Because we are all different, we are attracted and motivated by various challenges and objectives.
In our professional path, we always encounter exciting tasks as well as undesired ones that we wish to avoid. Also, some of us like direct comments or inputs, while others prefer indirect feedback.
'Whatever works' is also my motto but guessing is definitely not recommended.
A structured and continuous performance appraisal system allows you to know your people better.
Check-in your employees' status once a year won't let you discover much more about their personality and attitude.
Instead, an ongoing performance review will expand your understanding of a person with important details and insights and lead you to an impressive, three-dimensional image.
Why does all this matter? Because you'll finally know how to approach your employees in the best way and identify their satisfaction or lack of motivation.
Put Your Pen Down!
If you are like me, a fan of pen and paper, this will hurt a bit.
It's time to say goodbye to these friends. They did a remarkable job, but times are irremediably changing.
And it's for good. Also, your employees are probably more digitalised than you (we won't tell them, don't worry) so you can't motivate them with such obsolete, ahem, vintage tools.
One of the best parts of this process is that it will show you the immediate effects of this digitalisation on both managers and team members.
A transparent structure can offer so much more than time-saving, which you'll undoubtedly appreciate as the first improvement in your workflow.
You Don't Have To Guess Your Employee's Best Skill
Do you remember the famous board game with several characters to guess by asking some smart questions? I loved that game, but guessing is something you shouldn't have in your workday.
With your employees, there isn't time to wonder about their best qualities or weaknesses.
Having a clear picture of their abilities, current development, and goals status is all you need to enhance their talent and the company's growth.
Excellent onboarding and appraisal management will also show when an employee needs some training or a special boost to keep the motivation up.
With a simple system, you'll know exactly who needs a tap on the shoulder and when it is the right time to do so.
The Two Types Of Motivation
I want to share with you something that I recently read and found deeply interesting about motivation. You probably heard that we have two different kinds of motivation not necessarily related to the division between private and public life.
The type of motivation that we experience can be intrinsic or extrinsic, and this deeply affects our needs and satisfaction level.
What's the difference between the two?
To sum up and make it simple, we can say that extrinsic motivation needs external rewards to be fulfilled. 
On the other hand, the intrinsic one doesn't need to have an incentive that comes from external elements like prizes or factors like pressure.
Some people who work hard are moved for different reasons, and there isn't a good or bad one. You just need to know their main motives.
Want To Build A Performance Review That Stands Out?
A performance review goals strategy starts with having simple and effective pillars that support the whole structure. You can decide the best one, a roadmap or a step-by-step one?
Start with these four great ideas:
Design it in a way that resonates with your company culture
Make it modern and fun because you have a new generation to motivate
Improve your employees' skills like emotional intelligence, negotiation, intercultural communication, cybersecurity awareness
Create 360-degree feedback to be sure nothing will be missed out
Want to know more about 360-degree feedback? Check here!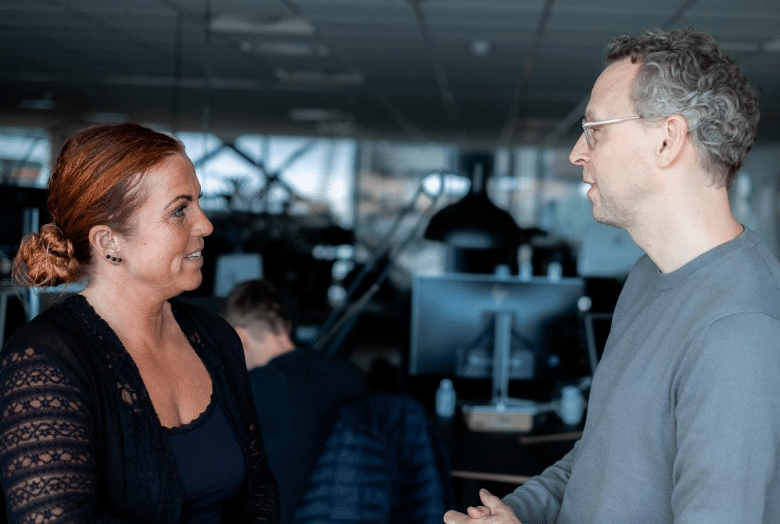 How To Set Smart Performance Review Goals
Once you get a unique structure for your employee's review, you are ready to set performance review goals together with your employees and align expectations.
Remember to construct these performance review goals it in a smart way that is following the SMART model. Let's have a quick recap:
Specific (clear & simple)

Measurable (cost, numbers, frequency)

Achievable (realistic)

Relevant (align with values and objectives)

Timely (within a timeframe)
Besides, you can establish the types of objectives choosing among daily goals, project-based goals or stretch goals.
Setting and defining them transparently helps to avoid any bias, inaccuracies and encourages to add some challenges for future development.
This process enhances trust, proactivity and motivation because the list of performance goals shows progress in time and projects greater expectations of new results.
The sky is the limit!
Keep It Human
Before sharing the list of performance review goal examples with you, let me say something. The performance evaluation system doesn't have to replace face-to-face interaction with your employees.
If you establish a genuine dialogue in person, you can reach your employees' motivation without missing any points or leaving blind spots.
The performance review system will help you and ensure the consistency and accuracy of this professional dialogue.
It's easier to receive and give feedback when we have a meaningful relationship with our colleagues. 
The best possible scenario would have virtual communication that mirrors a trustful and transparent daily interaction.
Performance Review Goal Examples
And now, the most wanted list of best performance review goals to get you inspired!
Productivity goal – it's easy to measure but hard to differentiate. For this one, for example, you should be able to customise it as a team or an individual goal. Be clear and realistic with deadlines to avoid excessive pressure. Some people like to have a short time to deliver, others prefer to have longer periods.
Learning goal – perhaps this is the most loved goal. Learning something new is always a good feeling and investment, but you should know who needs what, right? An e-learning library with different categories is the solution chosen today by hundreds of companies.
Communication goal – communication is probably on your employee's plan. Still, this one needs to be a continuous goal; it belongs to the essential behavioural objectives. What about team meetings with everyone speaking for at least five minutes? Improving soft skills is the icing on the cake!
Compliance goal – how compliant is your company? The truth is that you should say 'yes' only when all your organisation members are. Your employees' safety relies on their level of knowledge and awareness of rules and risks. I suggest you set training and easy safety checks once a month. Is that fair?
Creativity goal – luckily, being creative has lately become more and more important. All the best companies know that having creative employees is the key to success. But, how to spark their motivation wonderfully? You can set this goal as personal development or a team one; it can be based on critical thinking activities or new creative challenges. In case you haven't already focused on this goal, it's about time.
Problem-solving goal – solving problems has something to do with the creative goal. Being a good problem solver doesn't have to be necessarily in our DNA; it's something that we can learn via training or imitating others. It's also an attitude, a precious one. Ensure that your employees have the right amount of time to develop this one.
Management goal – management skills are always a company priority. You can consider this a broad goal that includes more detailed ones like time management, project management and team management. Asking your employees to have a list of priorities every week is an excellent example of these types of goals. You can also consider an efficiency goal linked to management skills. Instead, people management can be under communication goals.
Keeping Performance Appraisals Simple
The list can be expanded according to the various roles and includes, for example, leadership or attendance goals. At this point, we indeed agree that 'one size fits all' won't work for setting employee appraisal goals.
Besides, different companies have different ways too, but this doesn't mean it will be complicated!
Once you have the right tool, you can start and create your reviews effortlessly. With eloomi, you find the most customisable platform that helps to keep it simple and effective.
Once you start, it is like riding a bicycle.
Finally, you can leave that huge excel file and transform the evaluation system into something extraordinary for both managers and employees!
Remember that it's vital to identify high performers and keep them engaged with exciting challenges.
Your Greatest Ally
The appraisal system can seriously give results beyond imagination. I am talking about training and career development, promotion and rewards, recognition and satisfaction. 
Shall I go ahead? Let me also add expectations alignment, corporate protection, transparency and diversity. It's all good.
So, what can be wrong?
Let's spill the beans; people don't like to be measured and labelled with numbers or percentages. Managers would rather run away than deal with this. You and I know that.
The reason why I wrote this long piece is to be honest with you regarding this topic.
The second one is that we can't avoid performance review; we need them to meet targets and check our employees. Are they happy? Productive? Satisfied?
If you don't want to see the best performers leaving the company, you need to answer these questions.
Also, performance appraisal goals have another huge benefit; they ensure non-discriminatory actions and recognition processes. This is something that you can't really miss.
Another reason for needing the appraisal system is that achieving goals is not an option if you want your company to grow.
The best thing is that when you do it right, the advantages of employee's appraisal are infinite. What apparently seems an obstacle will become your greatest ally to enhance talents and deliver outstanding results.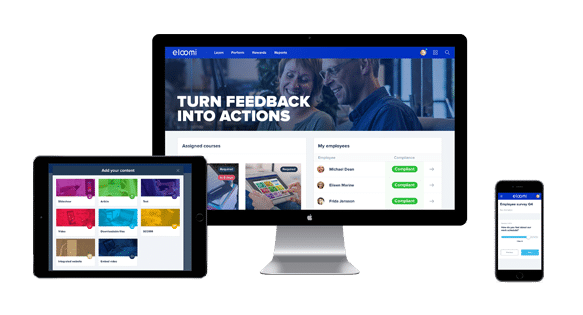 Book a live walk-through of the solution
Stay in the know, and inform your colleagues about the ways you can get more impact with less effort for learning and performance in your organisation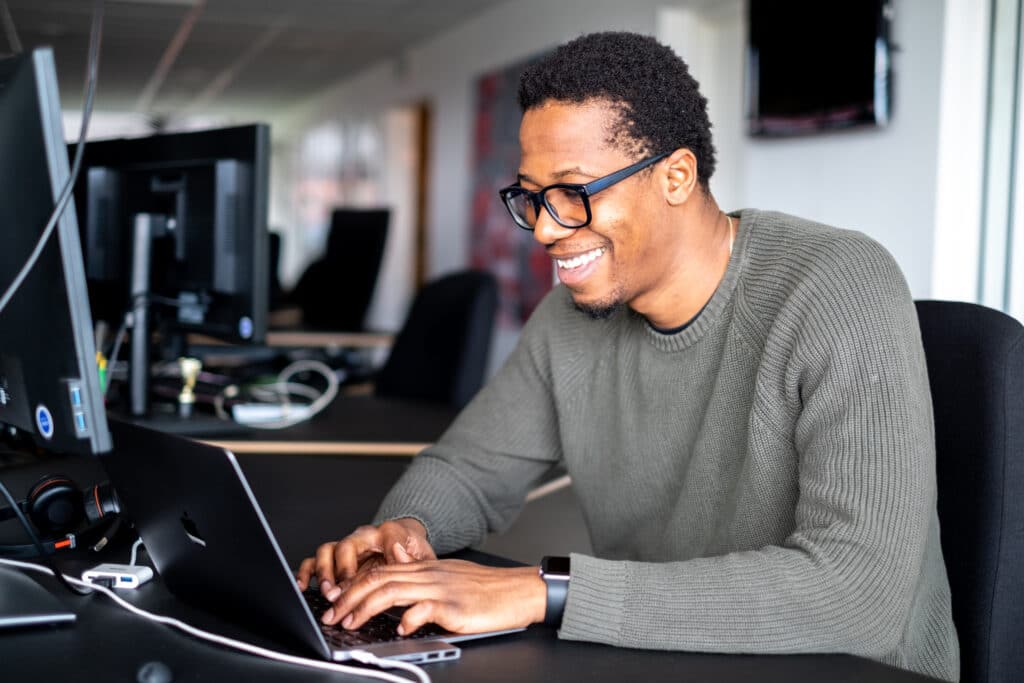 The Ultimate Guide to Employee Onboarding
Having an effective onboarding process brings multiple benefits and positive outcomes. Starting from employee engagement and retention, building a plan for…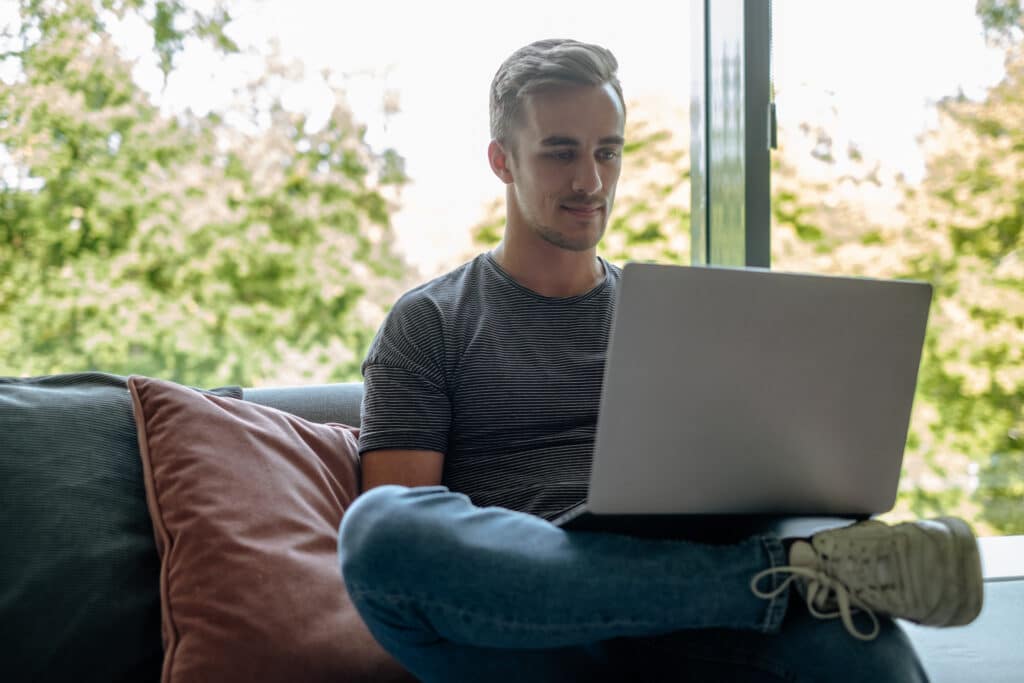 How to Make Compliance Training Effective & Human-Centric
Cybersecurity breaches, data privacy neglect, discrimination, and violation of regulations – there are lots of incidents that can happen due to employee…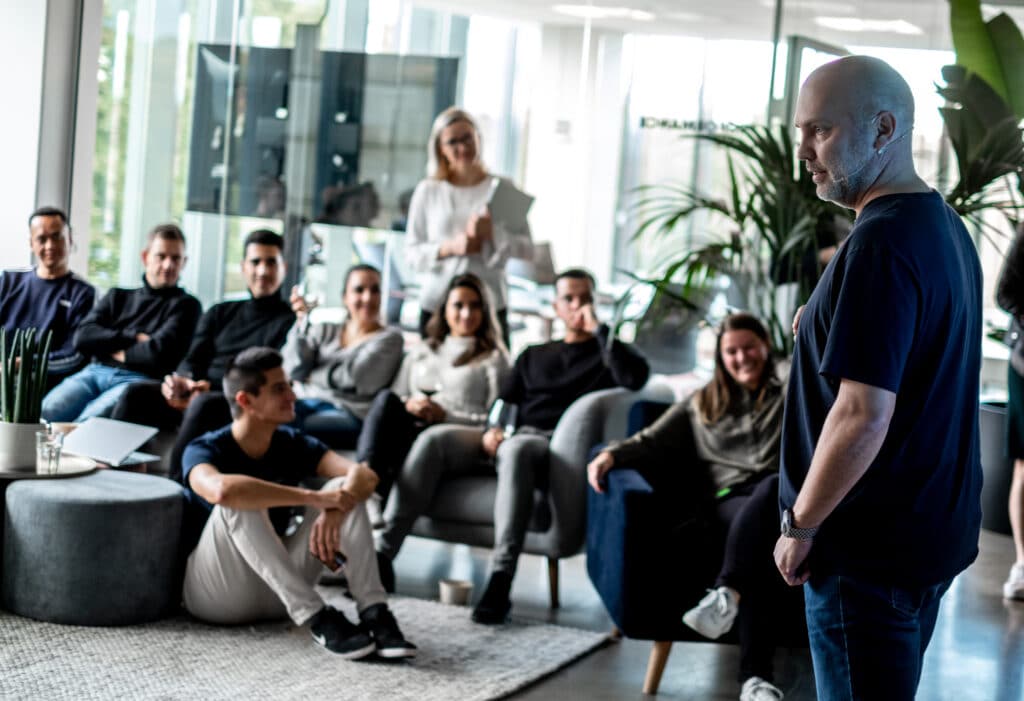 Shaping the Future of Employee Development with an Exceptional LMS
By adopting an accessible and intuitive LMS, organizations can save a significant amount of time and reduce costs. But most importantly, they can start to…
Trusted by hundreds of companies worldwide