Learning Content is Key to Elevating Your Business and Cultivating Talent 
Do you have the right learning content to enact training initiatives in your organization? Discover how building skills through corporate training can be the key to business success: driving employee engagement, retention, and productivity.
Here's why organizations need great learning content
Learning content has become essential to the way we work. In 2020 the ALO Research Report found that 62% of high-performing businesses were already running capability academies led by business leaders and L&D to support their employee training, and with pandemic impacts and the rise of hybrid working, those numbers have continued to skyrocket.
Modern organizations need to make learning available, engaging, and effective inside and outside the office. Trying alternate work models and facing new challenges in onboarding, training, and retaining employees means having to find all-new solutions, and in many cases, the traditional LMS just isn't up to scratch.
The next step to solving L&D training comes down to the question of learning content. Learning content is defined as "topics, themes, beliefs, behaviors, concepts, and facts, often grouped within each subject or learning area." More concretely, it refers to content, such as videos, presentations, whitepapers, or infographics, created with the purpose of informing an audience about a topic.

In the world of corporate training, it's become crucial to have quality learning content on hand, alongside a way to distribute training effectively. That's why eloomi has introduced its Content Store as part of the Infinite platform, housing more than 75,000 courses curated by industry experts so that learners can access all the content they need, all in one space.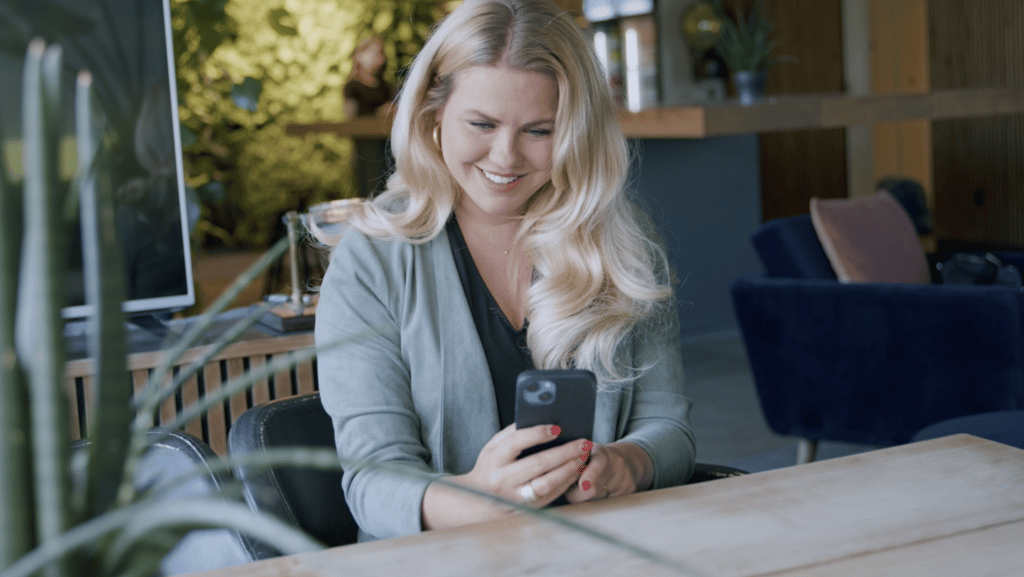 The future of training is one where organizations can adapt learning content on the go, react to industry demand, and create learning pathways that provide engaging and effective training that drives business growth.
But how does this work, exactly? We dive into the benefits, approaches, and life lessons gained from our experience with building incredible learning content and share how you can build your own capability academy. Let's take a look.
Why skills training is important & how it benefits your company
Being able to offer learning and development is crucial for any modern business. Why? Studies show that more than 3 in 4 employees are more likely to stay with a company that offers continuous training.
In the new world of work, employees are looking for more than just the standard introductory onboarding or occasional workshops. But it's not just about meeting employees' expectations. Savvy business leaders are listening to HR and L&D experts, with the LMS market projected to grow from $16 billion in 2022 to $40 billion by 2029. Upskilling programs supported by training content are on the rise because they offer a huge range of benefits to organizations, well beyond the level of individual employees, all of which combine to make corporate training a smart business investment.
How can corporate training benefit your organization? Here are just some of the ways:
Be prepared for industry changes –  With a solid skills training program in place, businesses are able to stay agile and react to changes faster. This is a clear benefit in the face of unforeseen challenges, from post-pandemic work to technological shifts and industry demand.
Discover leadership talent – Upskilling initiatives are an excellent way to discover who your most engaged and capable employees are. You can use skills training to uncover potential in your organization, as well as invest in leadership and management training initiatives to nurture those same skills.
Boost retention, engagement & productivity – skills training strengthens your company as a whole by keeping employees engaged at work, driving productivity by keeping a focus on skill-building and enrichment, and helping you retain top talent profiles.
It's cost-efficient – investing in training that's fully integrated into your LMS allows you to save time on chasing content providers, grants you access to the best content deals, and streamlines your upskilling process to drive efficiency throughout your organization.
Investing in talent is the most effective way to secure your organization for the long term.
So, whether you're looking to kickstart coverage of essential training or to expand your L&D projects to stay ahead of the game, the next question is whether you have the content you need to deliver quality skills training.
How to make effective learning content that supports L&D
Successful training initiatives rely on having access to training content that's ready when you are. If you're struggling to motivate employees with your L&D programs, consider this advice to make learning engaging in and out of the office.
To be effective, learning needs to be relevant. The trouble is that this is easier said than done when it comes to traditional L&D approaches. Relying on HR managers to coordinate training sessions, book experts, or connect coaches throughout the organization to lead team workshops or 1 to 1 sessions is an enormous task. It produces training outcomes that are only as strong as the coaches themselves, places large demands on participants, and often struggles to provide consistency.
These are the issues that digital LMS solutions like eloomi are here to solve. eloomi's Content Store, for example, allows users to immediately connect with relevant content curated by leading industry content providers to offer expert training in a consistent, engaging style. With more than 75,000 courses available, it's easy to find content relevant for your training needs, from local compliance regulations to specific use cases, or even sort by content type and language preferences to find the exact training that will speak to your teams.
Delivering training content through an LMS also means true accessibility. For training to be effective, it needs to be accessible. In the world of hybrid work, that means having remote access to training. Flexibility around training is actually a triple-whammy of benefits. First, it allows employees the access they need to learn on the go.
Second, it's been shown that learning in short bursts during the flow of work, also known as microlearning, helps learners retain knowledge faster and to create dynamic flows throughout their day to stay engaged.
Finally, flexible learning supports L&D and beyond by allowing curators to adapt learning as needed. With full access to the eloomi Content Store, admins can pick and choose the courses that suit their exact training needs and switch out content at any time.
Ultimately, it's crucial to empower HR to deliver the training goals your workforce needs and to support their work by ensuring they can offer employee learning paths that are relevant, flexible, and created by experts.
Understanding the training content categories that drive eLearning
Knowing where to start with your employee training can be tricky, even if you're a larger company looking to scale up existing training. It can be helpful to think of your learning and development schemes in four major categories: employee training, compliance training, customer training, and partner training.
These are the most common approaches which guide organizations as they build up their LMS with strategic content, and it draws an important distinction between employee training and compliance topics. Employee training can be thought of as the largest category, encompassing all types of training that develop individual skills and business knowledge.
Compliance training, meanwhile, warrants its own category as the single most important area for corporate training. This area covers everything from health & safety in the workplace, data protection, anti-harassment, and diversity & wellbeing. It's essential for keeping your organization legally compliant and to avoid risks such as financial losses, security breaches, license revocations, disruptions, and business reputation.
Just as employee and compliance training is fundamental, it can also be helpful for businesses to consider how to better provide customer and partner training. Learning Management Solutions don't just cater to internal employee training but are also a trusted way to deliver professional training for extended enterprise.
it's crucial to empower HR to deliver the training goals your workforce needs and to support their work by ensuring they can offer employee learning paths that are relevant, flexible, and created by experts.
The most important topics to cover in employee learning content
Once you've considered your overall learning content strategy, it's time to get specific. It's clear by now that the demand for skills is growing at an exponential rate. In fact, in a 2022 study by Gartner, researchers found that nearly one in three skills needed for a job in 2018 will not be needed by 2022.
With enormous changes to the way we work, how can businesses be confident that they're investing in the right skills training programs to stay ahead of talent shortages? The answer lies in flexible learning content, with the ability to adapt training on the fly and meet critical needs as they appear.
To help, we've identified some of the most in-demand skills across industries that businesses are seeking to stay competitive and offer the learning programs that employees are asking for.
Wellbeing & Resilience
In the wake of the pandemic and hybrid work, it's become more important than ever to address mental health in the workplace and offer ways to support employees as they battle burnout, stress, and exceptional demands on work-life balance. Wellbeing and resilience training is an indispensable way to help employees work towards an agile mindset with the flexibility, and support, to adapt to change.
Diversity & Inclusion
Diversity training has become an essential part of corporate training. Businesses around the world are taking note of employees' calls to address diversity in the workplace and to do more to foster an environment that respects, strengthens, and empowers employees to work together. Diversity and inclusion training addresses unconscious biases around gender, race, age, and sexual orientation to strive toward equality in the workplace.
Leadership & Management
Hone leadership talent in your organization by providing training for high-potential candidates. Management training fosters high-level development within your company, ensures consistency among leadership to keep decision-makers on the same page, and it nurtures the long-term growth & agility of your organization. Leadership & Management training tackles topics ranging from crisis management to becoming a better listener and the art of driving an efficient team.
Digital Transformation
With the rise of new digital platforms, products, and programs, it's impossible to navigate the modern workforce without being at least a little tech-savvy. This learning curve has left some people behind, especially with the rise of hybrid work. It's more important than ever to equip employees with the skills they need to stay up to date: whether it's mastering Excel and brushing up on Zoom etiquette or exploring and adapting to new disruptive market players like machine learning or blockchain technology.
Soft Skills
Business leaders are starting to recognize the importance of soft skills. While people often dismiss soft skills, they are absolutely crucial for the everyday work of any industry. Soft skills, also known as power skills, include communication, time management, teamwork, problem-solving, creativity, and adaptability. While we tend to put more emphasis on hard skills that are easily quantified, it's impossible to underestimate the value of an effective communicator, a good team player, or a creative thinker, which is why soft skills are sharply rising as a main player in the future of skills training.
How to develop your employees with a Capability Academy
With eloomi, L&D admins can analyze skill gaps, find relevant courses, and adapt training programs as soon as the need arises. However, it's also possible to do much more within the solution and create a true capability academy and culture of learning within your workplace.
A capabilities academy does more than just bridge skill gaps; it builds up the capability of a company as a whole. It's also more than just a tool, it's a mindset. The end goal of creating a capability academy in your organization is to cultivate a culture of long-term growth and investment, to hone the talent and abilities of everyone in the organization and encourage collaboration as business goals evolve.
Josh Bersin, Industry Analyst, sets out the capability academy as the sophisticated evolution of our digital transformation towards e-learning. He defines a capability academy as something that "goes beyond technical and functional skills and focuses on the business capabilities a company needs to thrive."
So, how can you start to build your own capability academy? Start with these three steps:
Set long-term goals to cultivate capabilities within your organization
Open up space to learn, share feedback, and collaborate together as teams
Invest in technology with flexibility of content, learning styles, and progress data.
Discover how you can elevate your employee training with the right support, tools, and learning content.
Infinite training possibilities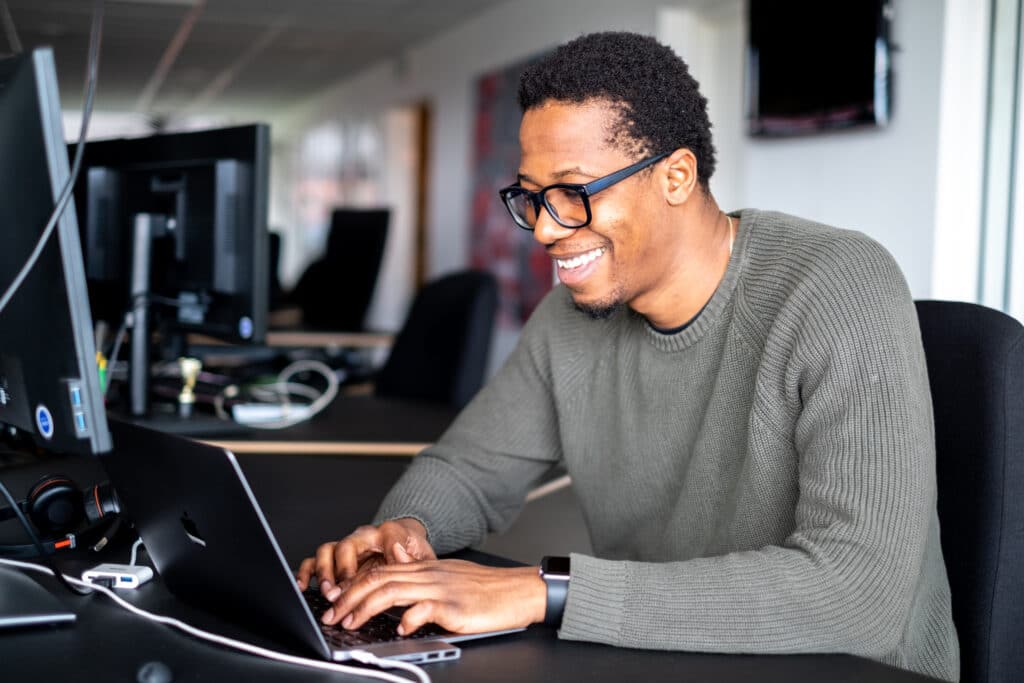 The Ultimate Guide to Employee Onboarding
Having an effective onboarding process brings multiple benefits and positive outcomes. Starting from employee engagement and retention, building a plan for…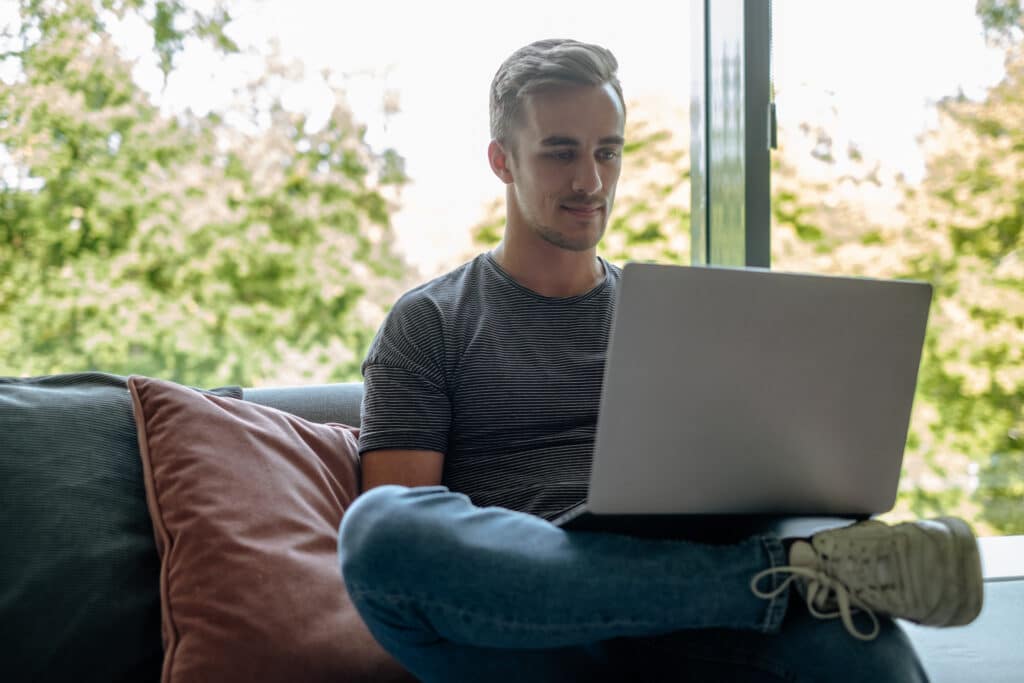 How to Make Compliance Training Effective & Human-Centric
Cybersecurity breaches, data privacy neglect, discrimination, and violation of regulations – there are lots of incidents that can happen due to employee…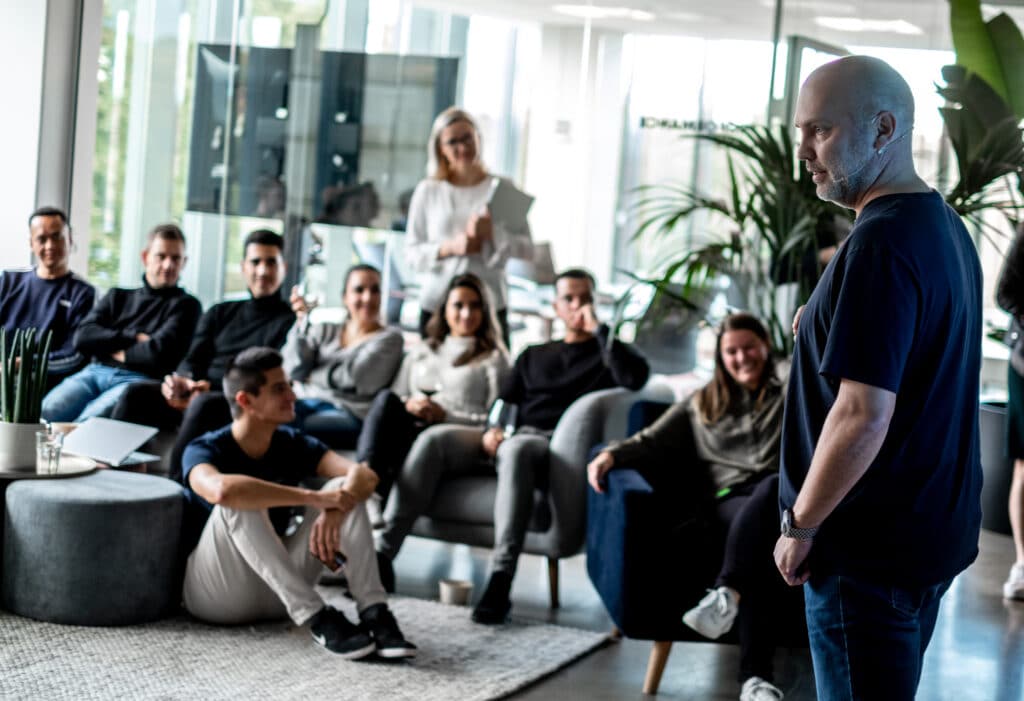 Shaping the Future of Employee Development with an Exceptional LMS
By adopting an accessible and intuitive LMS, organizations can save a significant amount of time and reduce costs. But most importantly, they can start to…
Trusted by hundreds of companies worldwide