Training
The easiest online training platform you'll ever meet.
Micro-sized training, accessible from whenever and wherever you want. Build the ideal environment to motivate your employees, boost completion rate, and create the in-house experts you need to scale.
Easy-to-use LMS for pre- and onboarding
Start learning from day one. eloomi's intuitive and user-friendly learning management system (LMS) makes training easy for everyone involved—learners, admins, devs, and content creators alike.
No more training your new hires on how to access their online courses. Instead, create a frictionless onboarding experience for employees with automation that moves them smoothly from preboarding and onboarding, to job-specific learning paths.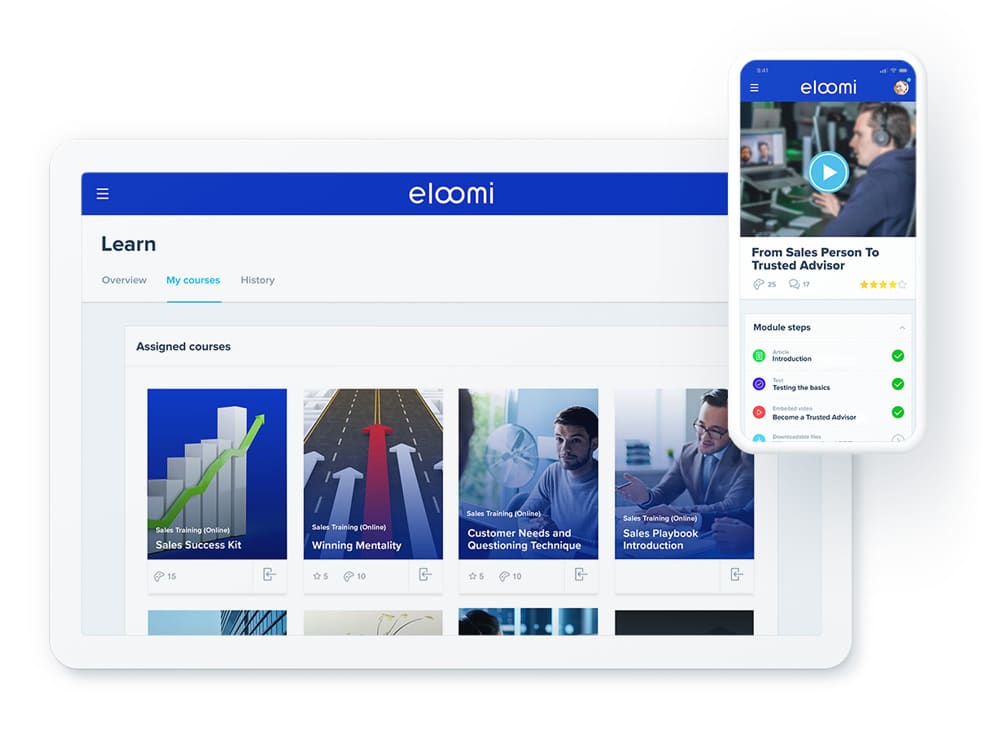 Create highly skilled employees with eloomi's e-learning
Access the benefits only eloomi can provide, all from one training solution:
Create adaptable training programs that your employees can jump into whenever they need it, from mobile devices to desktops.
Upskill employees with the right training materials through customizable and bite-sized learning programs that you can alter according to your business needs.
Spark healthy competition, maintain your employees' motivation, and improve employee engagement with quizzes, leaderboards, and more.
Get actionable insights to enable meaningful 1:1 conversations and boost learning and development within your company.
Track employee retention and performance real-time through assessments and interactive dashboards.
Equip your team with the skills they need
Have the flexibility to align your employee training programs with the skills your employees need.
Pick from our preloaded training content or create your own with eloomi's built-in course builder functionality. Build relevant online training created by your own subject matter experts, specifically tailored for your organization.
Get all your training needs ready to deploy whenever you need your learners up to speed quickly.
Need to get new employees ready to work? Get an employee onboarding program ready to go in minutes while you create a customized corporate training using our authoring tool.
Need a refresher course on compliance? Borrow a compliance training program from one of our providers.
Need company-specific knowledge passed around to your colleagues? Use our user-friendly course authoring, equipped with templates and widgets, to whip up quick training sessions without a hassle.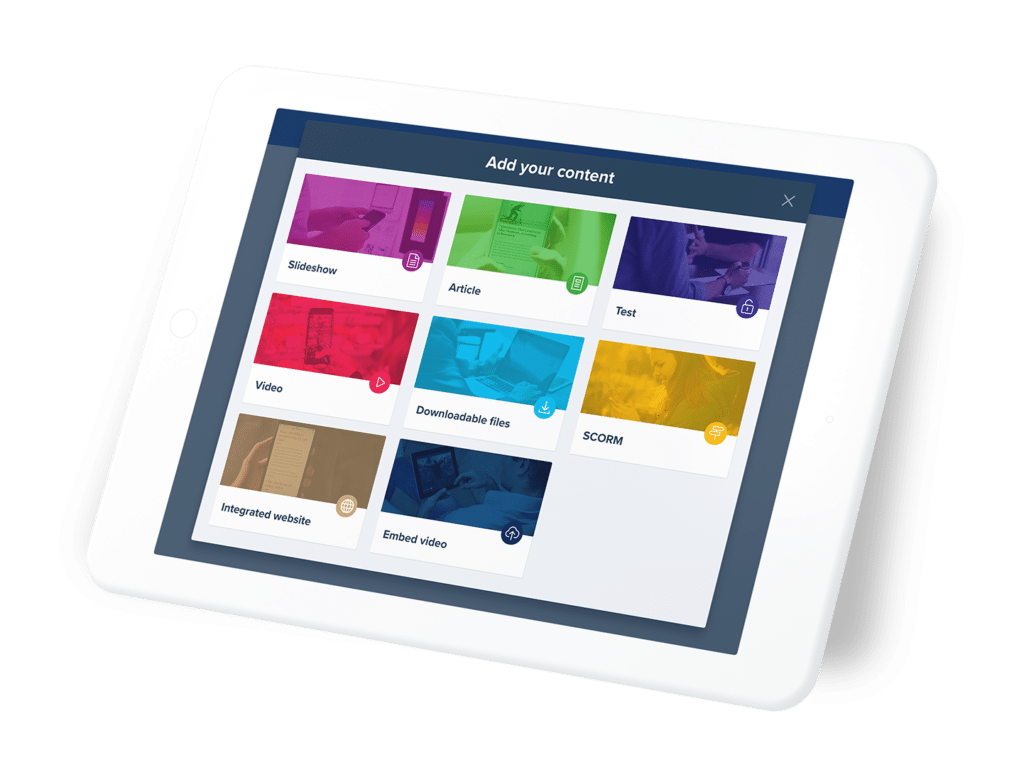 eloomi gives us the power to create content very quickly and to push that out to our user base
eloomi gives us the power to create content very quickly and to push that out to our user base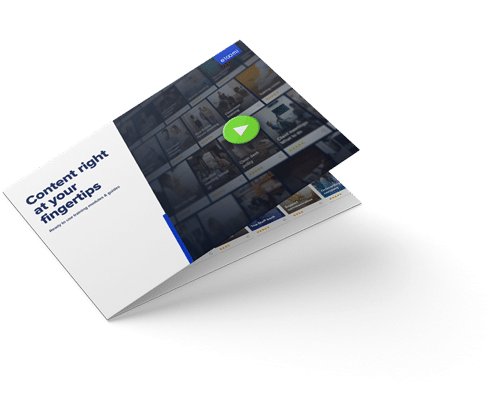 Powerful preloaded Content
Curate training courses from our partners to get your training program up and running at the snap of a finger.
With integrations to three of the world's leading content providers, Skillshub, Skillsoft and Thrive Learning, eloomi gets you over 95 hours of ready-made training. Grow your workforce's skills with instant access to a growing list of 400+ training modules across various essential business topics in one learning platform.
Need a personal touch? Use the built-in content creation tool to make your own learning modules and mix them up with our preloaded content.
Affordable pricing for all businesses
Get the right price for your company, whether you're a small business, scaling up, or an enterprise with employees all around the world.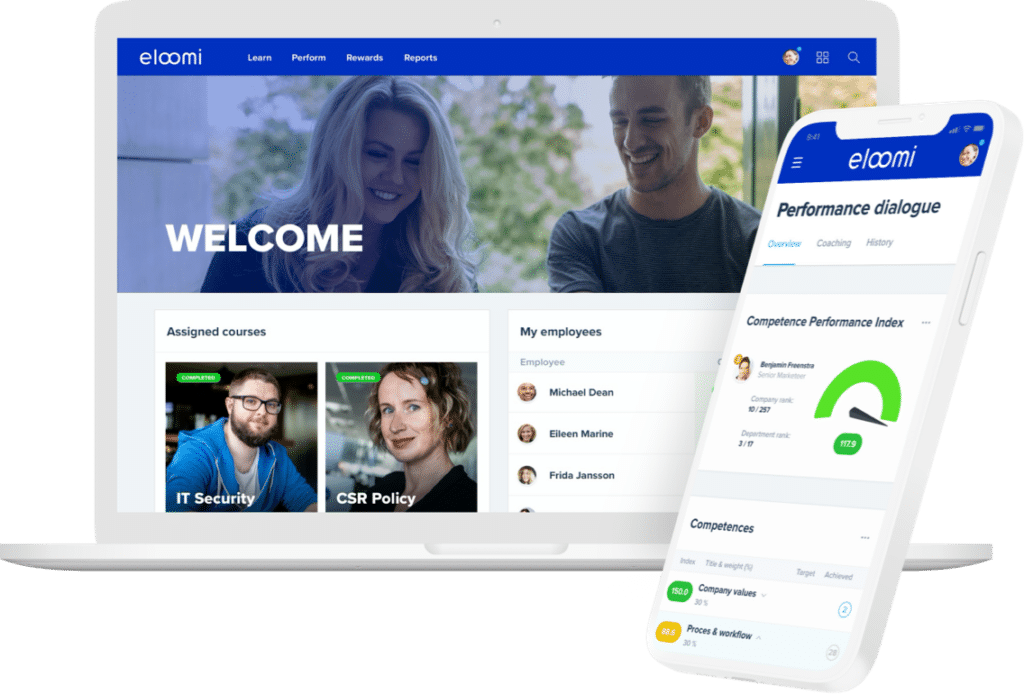 See how eloomi makes it easy to level up your employees with the best employee training management software around.
You should be able to delve into your training wherever you want. Facilitate mobile learning with eloomi. All you need to access your training content in eloomi is a browser and an internet connection.
Upgrade your employee learning experience and break free from a bulky and slow LMS.
Supported with some gamification, interactive modules, and actionable insights, eloomi keeps your employees engaged and eager to learn.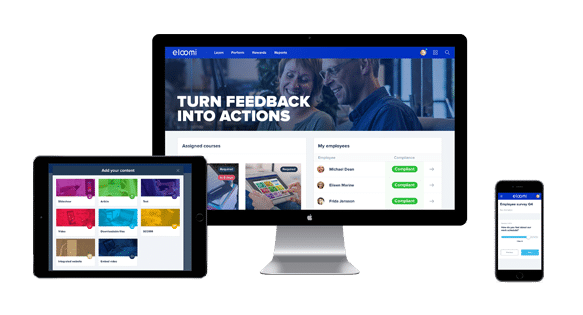 Get connected with our customer support team that will assist you all the way until you reach your online learning goals with eloomi.