Learning Page
Learning Management System (LMS)
Make your learning and development initiatives better for everyone involved. An easy-to-use LMS platform for learners, content creators, and administrators alike.
Best in class
onboarding experience
Intuitive digital learning platform that turns onboarding into a fulfilling experience for everyone involved. Create a smooth and memorable experience for new hires. Streamline the process for managers with various automation options, workflows, and paperless onboarding.
Compliance training made easy
Get your workforce up to speed with compliance guidelines in record time with eloomi's intuitive user interface. Grab a training program from our course content providers or create your own company-specific modules. Assign training to certain roles within a few clicks.
eloomi's open source LMS Features
Create and manage content with ease
Blend ready-made content from our library with content you created to get the best of both worlds.
Get unique and memorable learning experiences into your user's hands at lightning speed.
Import learning materials you previously purchased or made. Or create your own from scratch with our course builder.
Keep track—and reuse—existing media with our content management platform.
Easily create your own online training
Can't find a training program that suits your business needs in our library? Creating one is just as easy with eloomi's course authoring functionality.
Use our pre-built templates to quickly create interactive online training modules in our authoring tool.
Access various interactive component formats to make your training materials attractive and interactive, including quizzes, texts, images, videos, and a lot more.
Export the SCORM files and upload them to our LMS system in a few clicks.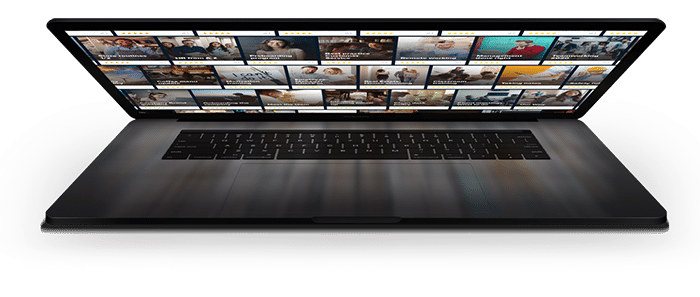 Measure success and track development
Not just an e-learning platform—get a real-time visual of how your training courses are received by your users. Find all the data you need to track where your user is at on their learning and development journey, all from one dashboard.
Never lose sight of your goals on a personal, departmental, or organizational level with eloomi's reports. Generate development reports as needed—track learner progress, engagement, interaction completion, and more.
Affordable pricing for all businesses
Need a custom solution? Select features below: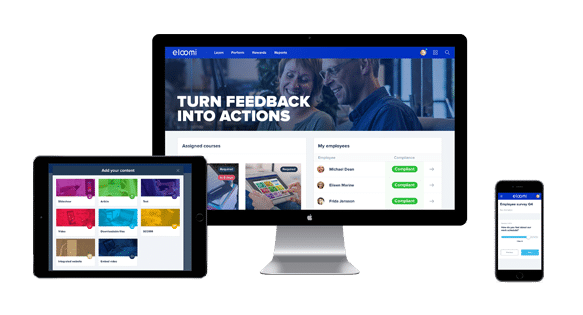 Book a live solution walk through