What Is A Content Authoring Tool?
Content authoring tools or systems are software programs that enable instructional designers to build e-learning content. The tool allows you to create and manage your course, including the creation of every slide, video, and voiceover in it.
As the world becomes more connected and technology improves, it's no surprise that e-learning platforms are looking for ways to scale their operations. 
To keep up with competitors, you need a content authoring tool to help you create, manage, and publish content quickly and easily. These ready-to-deploy tools typically create educational content that makes course creation easy.
A content authoring tool is a software program that allows you to create interactive content such as articles, videos, webinars, and presentations. All can be incorporated as multimedia files into digital formats like HTML, audio, and video assets via this tool.
The software includes all the necessary features such as editing tools and templates—so you don't have to spend hours creating your content.
How do authoring tools work?
Creative content is right at your fingertips with intuitive content authoring tools. Authoring tools are like a paintbrush that helps you draw up your content which is then fed into the learning management system (LMS). 
Typically, your course is formatted as a zip-type file which is then pushed into your LMS. 
To start, add a title, description, and pages as you deem fit. Then, you'd need to add lessons that have text, images, and other multimedia elements as follows.
Media (video, audio, files as attachment)

Dividers for pages

Interactive sorting cards

Knowledge checks

Quotes

Lists

And even self-reflection questions
You will also have control over each layout to make the course interactive. 
The beauty of the authoring tool lies in its power to diversify your learner's experience. 
Once you are done creating, export the SCORM file and upload it on the LMS. 
To help you diversify, a common practice observed in the industry like SCORM and xAPI helps these tools push multimedia elements.
And, if your authoring tool is SCORM compliant, it helps in neatly packaging your course. SCORM provides the data model and communication method required for e-learning content creation and the LMS to work together.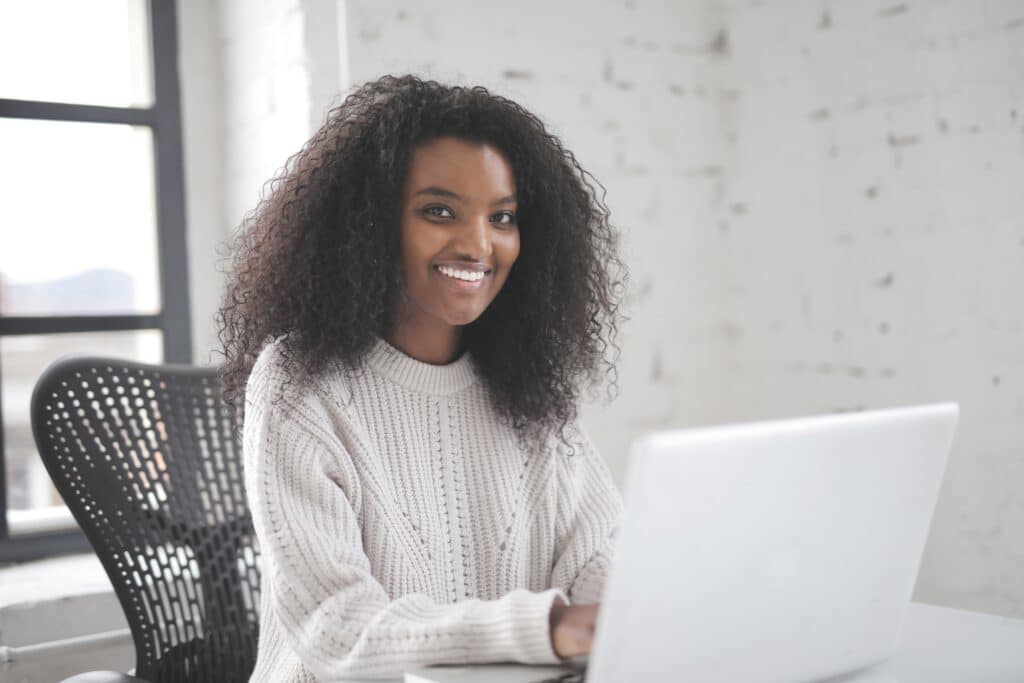 Features and Capabilities of Authoring Software
In short, a content authoring tool will streamline content creation to help you quickly deploy dynamic e-learning course(s) into your LMS. 
Let's have a look at its features and capabilities as a tool:
Content Authoring
Some want to create quick and templated learning material while others want customized content to offer a gamified, adaptive learning experience with different styles and simulations.
Whatever the requirement is, content authoring lets you tailor your content accordingly with these features:
The authoring feature lets you edit slides, text, videos, images, audio, and other on-screen multimedia elements.
You can also format your text, animate each element, record audio/videos natively and add screen recording.
Interactivity
Interactivity upscales engagement and retention by helping learners actively participate in acquiring knowledge.
Here's how interactivity works: 
Drag & drop feature, dials, interactive hotspot reveals, and more. 

Create customized gamified elements.

For interactive scenarios that demand on-screen elements, you can add pop-ups, interactive buttons, intuitive scrolling panels, and slide layers. 
Themes and Templates
Consistency in theme is an important aspect of e-learning content development. 
Why is consistency important? It helps learners feel familiar with their material. 
Themes and templates of an authoring tool can help you make consistent e-learning courses. 
Use background themes 

Browse custom template creation 

Import option for external or custom templates 

Use default sets of template shell 
Content Management
This feature lets you navigate and control all the resources and tools you need during the development of content. 
Here's what you can do with this feature: 
Navigate through course libraries

Make use of quiz and question repositories 

Browse and choose a template from the template library 

Choose media and resources you deem fit from the resource & media library
Collaboration
Content authoring tools allow for better collaboration among team members, centralized data storage, and faster development times. 
You can review content with a feedback mechanism

You can co-author content

You can use shared resources 

Multiple author control for better edit access
Assessment and Retention
Assessment helps you learn more about the learner and track their progress. 
You can create form-based, multiple entries, open-style quizzes.

You can do course assessment with random questions, shuffle and make use of the question bank. 

You can use analytics to track and report learner journeys.
Accessibility
Accessibility is at heart of every piece of e-learning material and authoring tools have features that helps you create accessible content for everyone. 
WACG 2.0 support

Customised tab order

Closed captioning

File export for translation 

Skip navigation option 

Accessible font sizes 
Publishing Capabilities
It is critical to understand your own needs to select an authoring tool that is compatible with your organization's Learning Management System (LMS).
The following are the most recent publishing formats:
HTML5

Flash

iOS

Android

CD

File

Cloud-based

Publish to Microsoft Word or PDF

Compliance standards

SCORM

xAPI

AICC
Administration
Here are some administration features which will help you utilize the tools better and leverage its world-class functionalities. 
Single sign-on (security)

Language settings

Auto-recovery

Roles and permissions

Preview and view preferences
The Benefits of Using a Content Authoring Tool
The use of a content authoring tool can improve productivity for instructional designers and other e-learning professionals.  It eliminates the need to write HTML code, create multimedia applications, or design assessments from scratch. Multimedia authoring tools also provide a way to make your content available to view online. You can analyze traffic data on the site and see how people are interacting with each page. Here are other major benefits:
Anyone can easily create courses.
Instructional designers are responsible for creating engaging learning experiences that meet the needs of learners in a particular context.  This can include everything from e-learning courses for employees at your company or school, to online courses on topics like computer science or healthcare.  Instructional designers use their expertise in research methods (including user testing), usability testing, and analytics to determine what features will be most effective at helping users learn something new quickly.  However, standalone authoring tools allow developers who aren't necessarily trained as instructional designers themselves create e-learning content without hassle.  From easy-to-use drag and drop features to ready-to-use templates, an authoring tool is intuitive and can be grasped quickly by anyone.
Businesses can scale faster.
When you use an authoring tool, you can efficiently publish high-quality, engaging content. And this is especially important when it comes to scaling your business.  The backbone of your business is your employees, and a Gartner survey reported that 65% of employees have began to rethink the place that work should have in their lives, fearing they aren't reaching their full potential. That can be due to a lack of development opportunities.  This can be a major pain point for any business that's looking to upscale, as retaining employees is an important aspect of strengthening workplace hygiene and upscaling.  Content authoring tool can help your company deploy quick and easy-to-digest e-learning and training courses by subject experts.  If you're just starting, you may still be wondering how authoring tools work and whether they're right for your business. Here are some of the benefits:
Authoring tools help you create more engaging content by automating repetitive tasks and allowing you to focus on what matters most: writing quality content.
You can easily create templates or themes that can be used across multiple platforms and time zones. This means your team will spend less time creating the same piece of content over and over again.
Authoring tools make it easy for anyone with access to a computer or mobile device to add value to your company's site (and therefore your sales).
It helps in upscaling employees who can leverage the e-learning platform to retain easily digestible knowledge from subject matter experts.
A Deloitte survey in 2022 proved that learning and development opportunities are one of the top reasons why millennials choose to stay at an organization. A company that provides easy skill upgrades with e-learning facilities will likely retain more employees.
Editing and updating courses can be done rapidly.

Using a standalone content authoring tool gives you more control over the e-learning content creation process because you're not using a learning management system or web authoring tool. You can create any type of course, including:
On-demand courses (like ones you'd find on Skillfeed or Udemy)

Self-paced courses (like ones created using our software)

Career-focused eBooks and training programs
Choose eloomi as your e-learning authoring tool
Authoring tools let you create interactive, media-rich content that can be delivered across multiple platforms through a web browser or a mobile device. They are the brains behind your e-learning projects, and they control how your project looks and works for your learners. 
With eloomi, you can leverage its advanced e-learning authoring tool, and your business can leverage its world-class content system to create unique e-learning & training content easily. 
eloomi's authoring tool acts as a content repository with files, documents, images, and media, all under the same roof which can streamline time and effort. 
Are you new to eloomi and want to learn more? Visit our website to learn how you can effortlessly create intuitive e-learning content and drive your business growth.