Types of online learning for employees
This article will give you a summary of the best types of online learningand methods to better navigate the world of employee training. Some of these approaches may overlap due to their hybrid structure, but it's useful to know where to start and what to propose to better engage people at work.  
With a simple and intuitive LMS, it's possible to add diverse types of online learning (e-learning) and include various types of training content to suit all users and provide them with a unique experience. Having multiple learning opportunities is important because memory works differently for each person. Thus, some individuals prefer to learn through audio files and videos while others can consume a lot of written information and retain knowledge.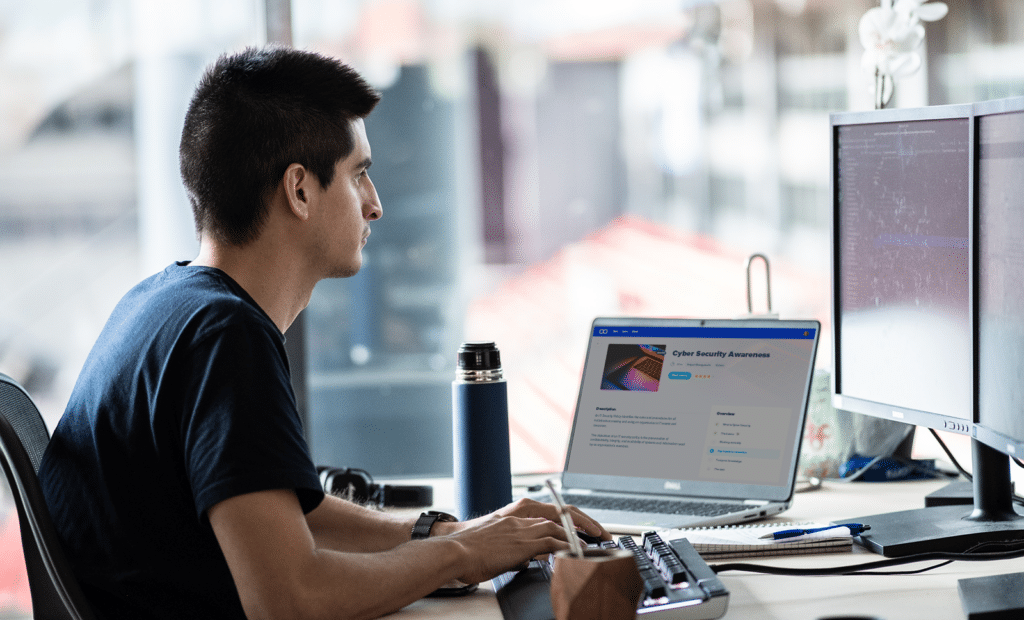 Blended learning
Blended learning, or hybrid learning, is a type of learning that encompasses both virtual and in-person training. In practical terms, blended learning includes different types of online learning in combination with classroom training or a webinar, or both. Highly successful within the education sector, this learning method has also become widely used for professional employee training in many companies. Its success is due to having a great balance between three elements of learning: flexibility, self-study, and face-to–face interaction.  
Simultaneously, this method offers material for self-paced education and combines a flexible approach with a clear structure to support all learners. In other words, blended learning makes everyone happy and encourages learners to try a bit of both virtual and in-person training experiences. That's why at eloomi, we are particularly dedicated to promoting blended learning as one of the most effective types of online learning (e-learning) for companies.
Microlearning
Microlearning is a type of online learning divided into small sections like short training modules. This method has lately become one of the most popular thanks to its higher potential of memorizing content in a shorter time. Moreover, microlearning resonates with our modern usage of videos (like tutorials and webinars) to share news and concepts across all the various communication channels and social media platforms.  
So, among the other types of e-learning approaches, microlearning is famous because it makes concepts and training easy to remember for employees and team members. For example, tests and quizzes can be leveraged to support a course to increase the users' ability to memorize the most important concepts of the newly acquired training material. 
So, with microlearning, you can solve some of the short attention span issues and focus on increasing users' engagement with more dynamic content.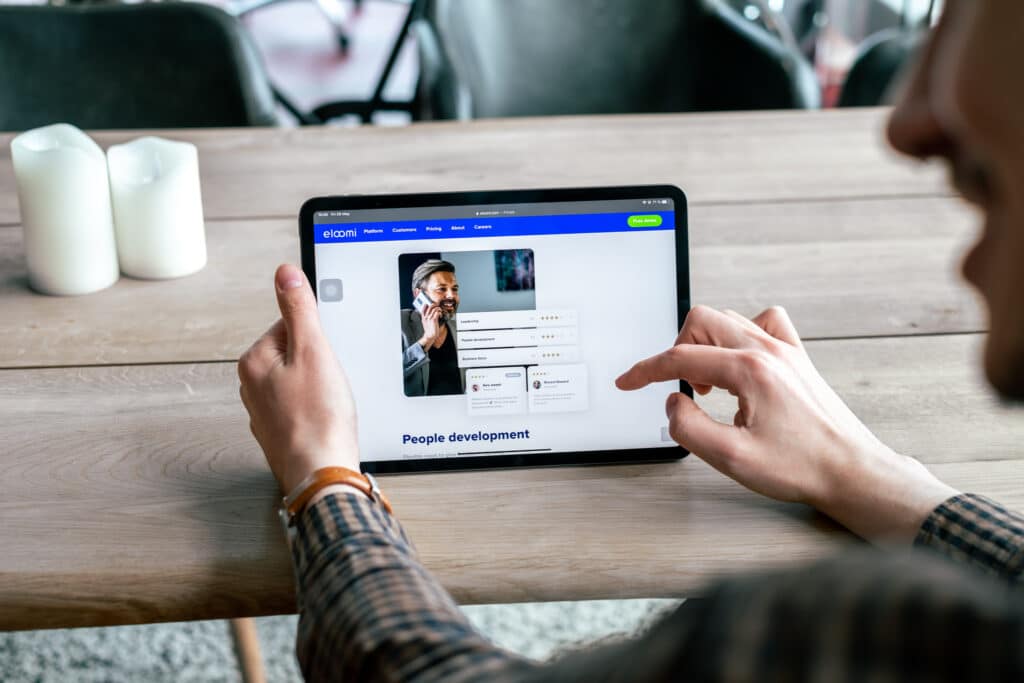 Gamified learning
As the word suggests, gamified learning is about creating an experience close to that of a game. In the employee training universe, gamified learning is a type of online learning which reproduces an experience that makes learners feel like players.  
To do that, courses include all the game elements such as points, badges, challenges, trophies, avatars, and more. Gamified learning is a brilliant method to motivate employees, especially younger generations, with a more interactive approach.  
It's important to keep in mind that gamification in the workplace should encourage entertaining and motivating experiences based on the inclusion and positive competitive feelings among peers. One of the main advantages of gamified e-learning is the creation of active learners who can absorb information while having fun.
Collaborative learning
Extremely popular in schools and universities, collaborative learning mainly connects e-learning to teamwork experiences. In this case, people start their training path by forming groups and creating a team of individuals' skills. The online learning objectives and project goals are shared and achieved in groups. 
The whole point of collaborative learning is to build a strong collaboration where everyone can take part and contribute equally. The main learning outcomes are represented by the collaborative side of this collective work. The best part of this training is allowing all participants to develop new abilities, particularly soft skills like communication, flexibility, and problem-solving. 
Besides, this type of e-learning will encourage people of different backgrounds and experiences to have a conversation and exchange ideas to find the best solutions at work.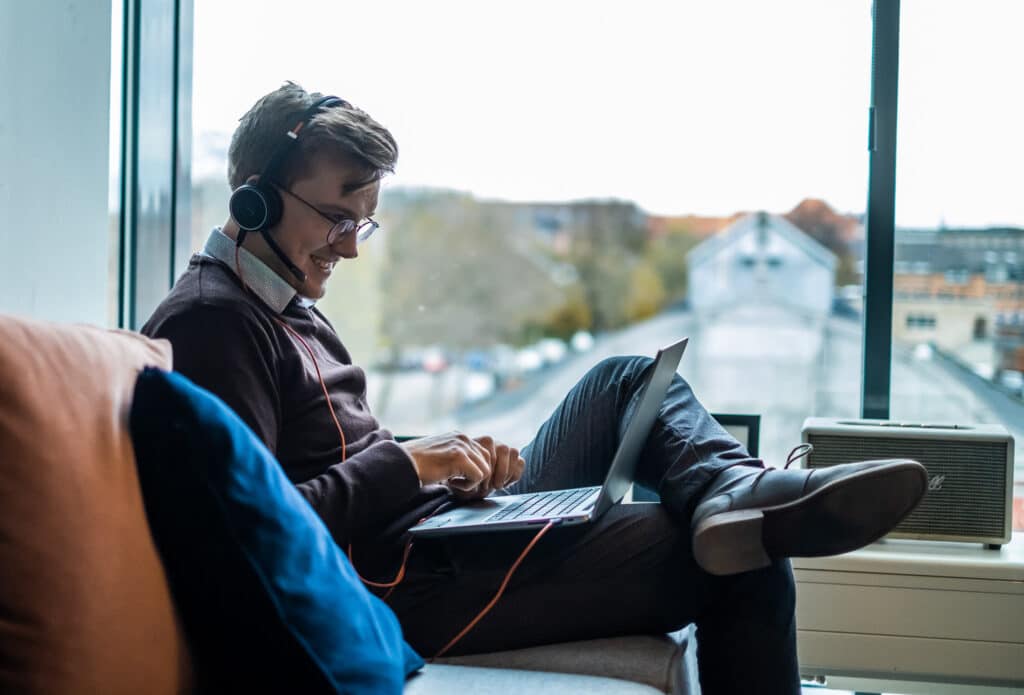 When to use different types of online learning
Because our modern society has adapted to work with different time zones, in separate places, and to attend virtual events and meetings, hence, the online learning processes have radically changed too. This means that individuals can take classes and follow training sessions live or with recorded versions. An online seminar or a conference doesn't necessarily request the audience's presence at one single time only.
Asynchronous vs. synchronous learning formats
This new era of education and skills training is divided into two major categories which are asynchronous and synchronous learning. The first one does not have participants in person or online during the actual learning event or class, while the second requires their presence at one precise date and time. Due to the increasing remote working, asynchronous learning has become the most preferred one. In addition, this type of online learning provides more flexibility to the individual and offers lower cost of travelling to the organization.
It's all about engagement (almost)
Motivation plays an enormous part when we embark on a new learning adventure. Some people are naturally attracted to learn new things due to their curious nature, but employees may feel less inspired when, for example, they receive skills and compliance training. Therefore, it's crucial to build a learning culture in the workplace that empowers people and creates constant value. To engage distinct kinds of personalities and employees with different backgrounds, experiences, and ages, companies should keep in mind these elements: 
E-learning should be informal, user-friendly and goal oriented. 

Modules should be short and dynamic to support new knowledge retention. 

Longer courses can be transformed into collaborative workshops.  

Feedback is fundamental to improve or change the training opportunities. 

Diverse content helps to include all kinds of learners. 

Gamification should be a positive and fun element to inspire great collaboration among colleagues. 

All instructional methods need a robust and clear structure to support learners and keep track of their development throughout time.