Increasing development bandwidth
Telmore had a need for a higher level of competence in order to maintain their position as Denmark´s best customer service and professionalize their Sales and Service organization further. They believed that making a transparent career path that focuses on the individual needs supported by e-learning, an intuitive digital platform & people management minded leadership, would help retain and develop Sales & Service employees. Telmore, with the help of eloomi, developed the "MyCareer" concept to make it very clear for the employees what their development path was and what the milestones are to move to the next career level.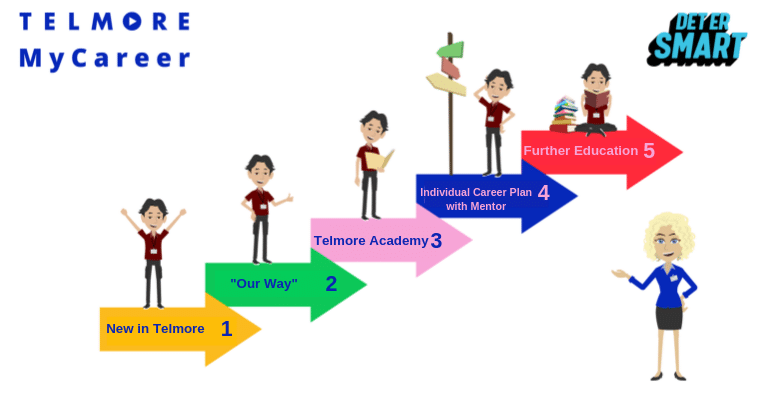 Building the best career path network
A week before new employees start, they receive a program in eloomi which contains e-learning courses the features Telmore's values, culture, products and services. When new hires start at Telmore, they begin a month long onboarding program which contains modules in service, sales techniques, communication and more. Learning is now so much easier for the admins and users! The users have the freedom to complete the modules whenever and wherever on any device. Admins can now easily roll out a new module to every employee in the company and immediately track their performance.



In addition to the structured onboarding and learning process, Telmore is also using their "Our Way" concept to develop soft skills and behaviors while evaluating the alignment about their core values. The "Our Way" coaching format is used to determined how the employee's development is assessed. The employee is then evaluated on his/her fulfillment of the four "Our Way" criteria points. Employees also have the possibility to share feedback with their manager regarding their perception of living by the "Our Way" values.
"Our Way" is great for employees because they can follow their performance and accomplishments in the same platform where all their e-learning is also conducted and tracked.



eloomi has made it easier for both employees and managers to follow up on 1:1 conversations. The employees now have a much clearer view of the agreements so it is easier to follow up for both the employee and manager. There has also been a tremendous improvement with employee engagement. The employees are much more motivated in their 1:1 and aware of their goals and placement in "Telmore MyCareer." Because they want to advance in the "MyCareer" steps, they now are more prepared and are much more willing to reach the goals that have been set together with them.
Creating an engaging work culture with transparent career path to focus on individuals needs and drive the performance
Employees can now follow their learning progress & performance easily in a digital platform while exchanging constructive feedback with their manager
To maintain the position as Denmark's best customer service through career development
Talk to one of our product specialists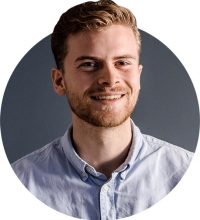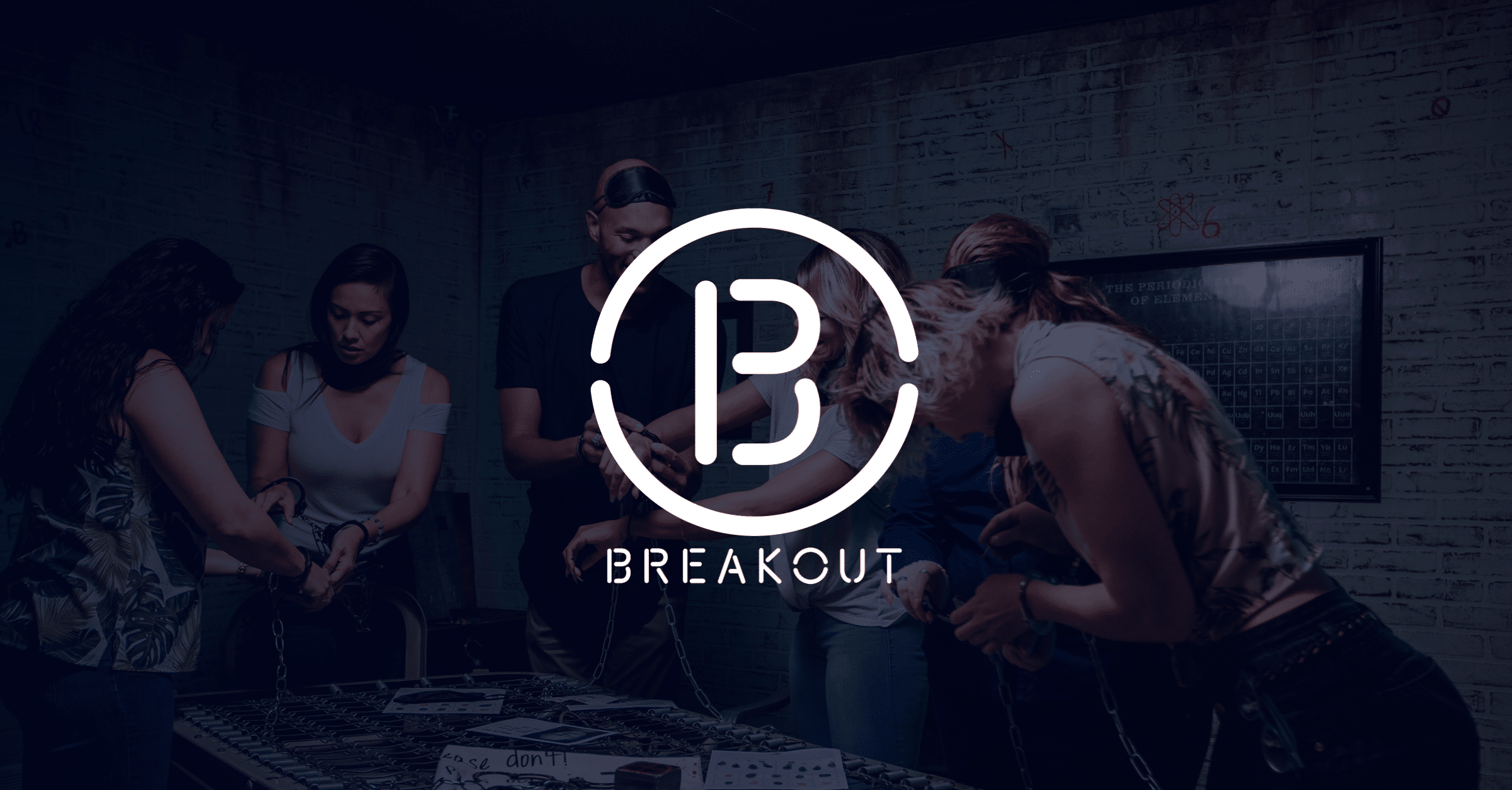 Breakout Games' escape-room experiences needed a new way to train and onboard employees. With eloomi, they created a digital learning portal to align learning materials, engage employees with product knowledge and compliance goals, and take control of their training process. … Read More
See case story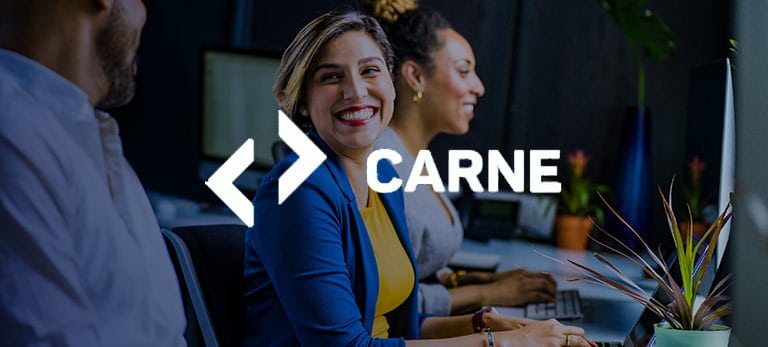 region Global users 1350 industry Financial Services Carne Group is the world's largest third-party fund management company with more than $2 trillion in assets under management, over 550 clients, and more than 400 staff. Carne Group's Talent Development Manager, Mags
See case story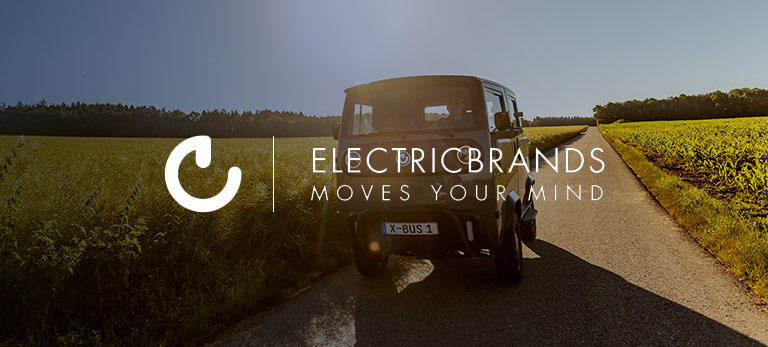 manufacturing
region Europe users 850 industry Manufacturing German electric vehicle manufacturer ElectricBrands develops innovative and versatile modular light vehicles for tomorrow's sustainable mobility needs. The vehicles can be used for transportation in the commercial sector and the private sector alike. Through
See case story