Proven Strategies to Build a Great Remote Onboarding Process
Remote onboarding represents a pivotal aspect for any business that wants to attract new talent and retain its employees. In order to offer candidates an exceptional experience, HR departments can overcome different challenges by using remote onboarding best practices as well as an intuitive online onboarding platform such as eloomi.
Best practices for onboarding remote employees
Even if working from home wasn't really a new experience for many people (especially freelancers and researchers), various trends and events forced companies to make radical changes in their procedures and future strategies.
Let's be frank, remote work brings many challenges and doubts – but it adds true flexibility and creates exciting job opportunities for professionals around the world. Moreover, because most white-collar employees have experienced the benefits of remote work and expect to keep this possibility, a successful remote onboarding becomes a critical parameter to attract and retain talent.
Therefore, all different areas and processes of work-life need to be reviewed and adjusted to this new reality. The process of onboarding remote employees should be aided by following remote onboarding best practices along with a proper plan of action.
Three key elements are necessary to succeed in your remote employee onboarding plan and build the right workflow:
A solid and transparent structure
Flexibility and trust-based culture
Continuous feedback loop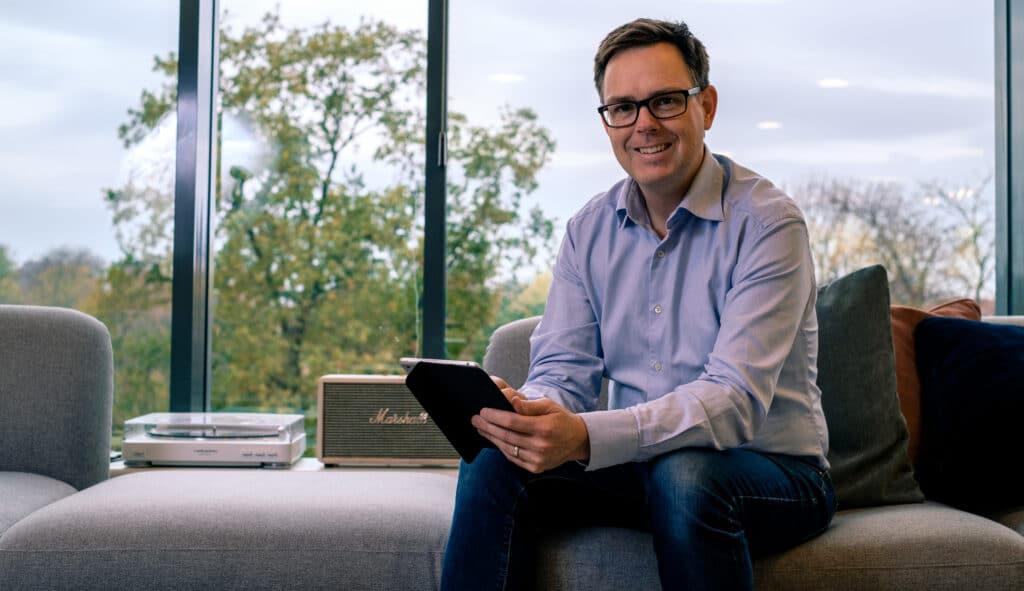 Since the first point seems to be in contrast with the second, how could you enable strict processes while offering flexible working lives to remote employees? Having a clear plan means providing your remote employees with a roadmap that can be discussed and adjusted. By doing this, you always keep the focus on goals and main achievements along the way.
Create solid communication frameworks for new remote employees
There is nothing worse than feeling isolated at work. Unfortunately, it's common to have this experience while working from home. On the other hand, our current technology lends us a hand (if not more than one) with multiple devices and platforms to support virtual communication and make it more interactive.
During the onboarding process of a new job, remote workers present personal and often unique needs that companies can meet with a clear feedback process. When implementing it from the first days, it's crucial to utilize proper digital tools to avoid misunderstandings and discussions.
Onboarding remote employees with an onboarding platform like eloomi allows you to customize the experience in all aspects and according to each personality. It also helps you to automate and streamline the distribution of onboarding videos, presentations and documents and follow the completion progress to report on and document it.
A digital solution such as eloomi makes HR life easier when collecting documents and employee handbooks in one place.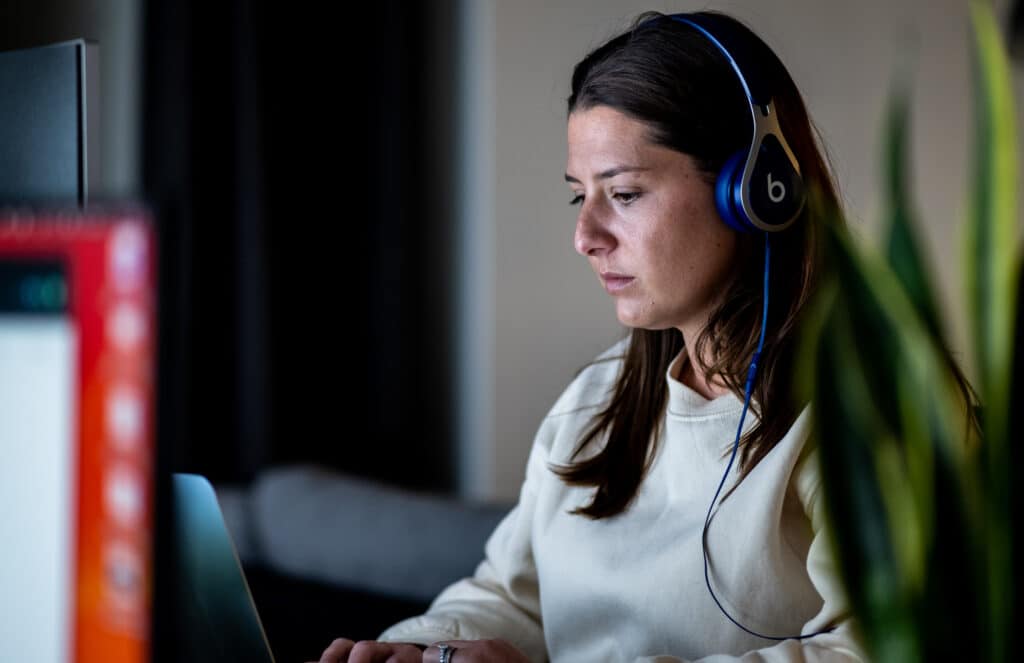 Facilitate more collaboration for maximum productivity
When a company culture is based on great knowledge sharing and social learning, the workforce will be naturally involved from the beginning with new colleagues. This is a crucial step to create an excellent start for remote employeees during the onboarding process and support them in making a new meaningful network at work. Employee productivity can't skyrocket without efficient collaboration, and we all know that.
Building strong relationships across various departments is one of the main secrets of great teams to deliver tasks faster and complete projects smarter. This is also a key factor for those who want to become inspiring leaders; nurture your connection with colleagues also the remote ones!
Moreover, onboarding new remote employees should make them share and communicate with the rest of the company. Engagement is only the second step after a good connection. This entire process will lead to greater confidence when the first feedback session arrives.
Remember that newly-onboarded remote employees can feel daunted when sharing their opinions or raising their voice in front of management.
During this initial onboarding phase, remote employees often tend to create only one strong bond with their mentor or buddy and then leave the rest to future collaborations. Instead, remote onboarding best practices suggest that new people should celebrate their new adventure with a bigger crowd. It could be during a virtual lunch meeting or a coffee break with other teams. As they say, the more, the merrier.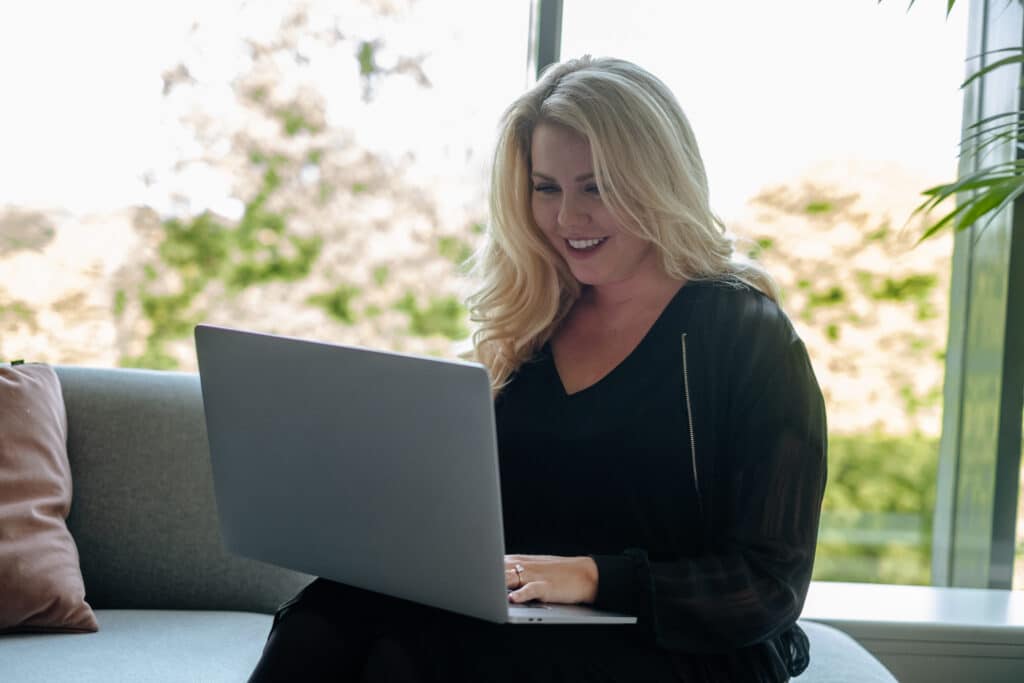 Onboard remote employees like a human
You may argue that duties and basic procedures should be prioritized when onboarding remote employees, and I must agree. However, I believe that separating business and social interactions in two phases can negatively impact employee motivation from the beginning.
So, per remote onboarding best practices, it would be more beneficial to have a remote onboarding checklist in place to cover all IT fundamentals and compliance training before the actual day one. In this way, your new talent can cherish the beginning without worrying about setting the email account or checking the company policies and code of conduct.
Also, work equipment should be sent before day one, of course. It's a good idea to discuss the equipment expectations with your new remote hires and ask them about their home office. Are they able to work in a quiet environment? This conversation can help you understand if your remote employee has preferred hours for having meetings and a desire for asynchronous communication.
As a manager, being human with your team can only offer mutual work satisfaction and lead to better outcomes in terms of productivity. 
Consider the preboarding process as the opportunity to walk your new employee through the basics in a non-stressful context. Company rules and desired behaviours are the same for all; instead, the other part of remote employee onboarding should be designed according to employees' individual needs and skills to develop and support them at all stages.
Remote employee onboarding checklist (example)
Want to know how to onboard remote employees successfully? This remote employee onboarding checklist highlights some of the most crucial elements to build when assembling an effective onboarding process for team members:
Send a welcome package – remote workers benefit from being home with all comforts but miss the perks of being at the office. Don't forget to provide them with some company brand items to add a bit of the office while working remotely. On a more virtual side, you can ask team members to prepare something fun for the first meeting. Laughing is the best medicine in all kinds of situations.
Set knowledge-sharing meetings with other teams – one of the best ideas for onboarding remote employees successfully is to allow them to take part in various discussions to improve their sense of belonging. Hearing different points of view and learning about other departments' objectives can easily increase motivation.
Create a virtual buddy program – matching your new hire with a colleague offers a win-win situation in terms of development. The chosen person doesn't necessarily have to be a veteran, just someone that will have enough time to dedicate with enough knowledge to share and a good level of empathy. It can actually be an advantage to choose someone who joined the company not too long ago.
Provide interactive learning experiences – who said that training courses are monotonous? You can inspire your new remote employees with different training styles such as microlearning, video learning, blended learning, quiz, survey, and add gamification too! Explore our learning content library here.
Share timelines to discuss expectations – begin a conversation with new hires about the future projects and tasks, talk about the business strategy and career development, and set goals as soon as possible. It's vital not overwhelming new employees with too much information, but it's also worthwhile offering them an overview to see what will come next and align with the rest of the team.
Request feedback on the onboarding experience – if you are not sure about the process and would like to improve it, ask your new hires to share their feedback right away. Maybe you'll find some things that are not useful and others that are missing. Life is a work in progress, and the same applies to your company remote onboarding.
To conclude, onboarding remote employees requires a flawless plan to optimize the time with a balance between information and socialization. Don't load your new hires with excessive knowledge but ensure that company rules and values are well understood during the initial part of the journey.
The most challenging part that you should prioritize is making new people feel part of the organization and embrace its culture. When a remote onboarding process makes your employees informed, inspired, confident and productive, you know that it was successful.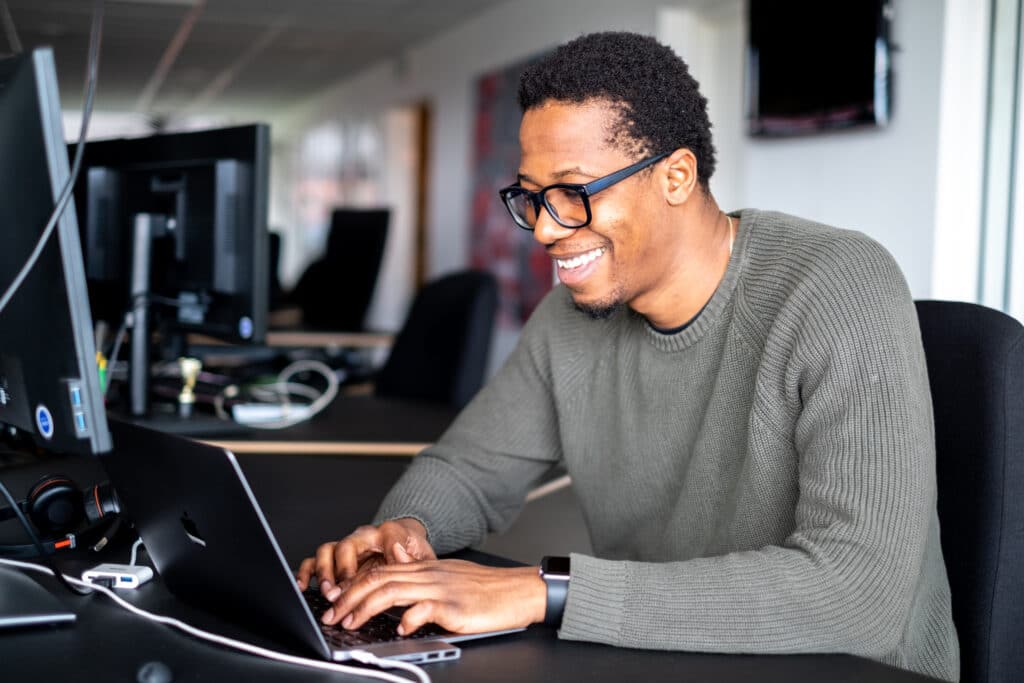 The Ultimate Guide to Employee Onboarding
Having an effective onboarding process brings multiple benefits and positive outcomes. Starting from employee engagement and retention, building a plan for…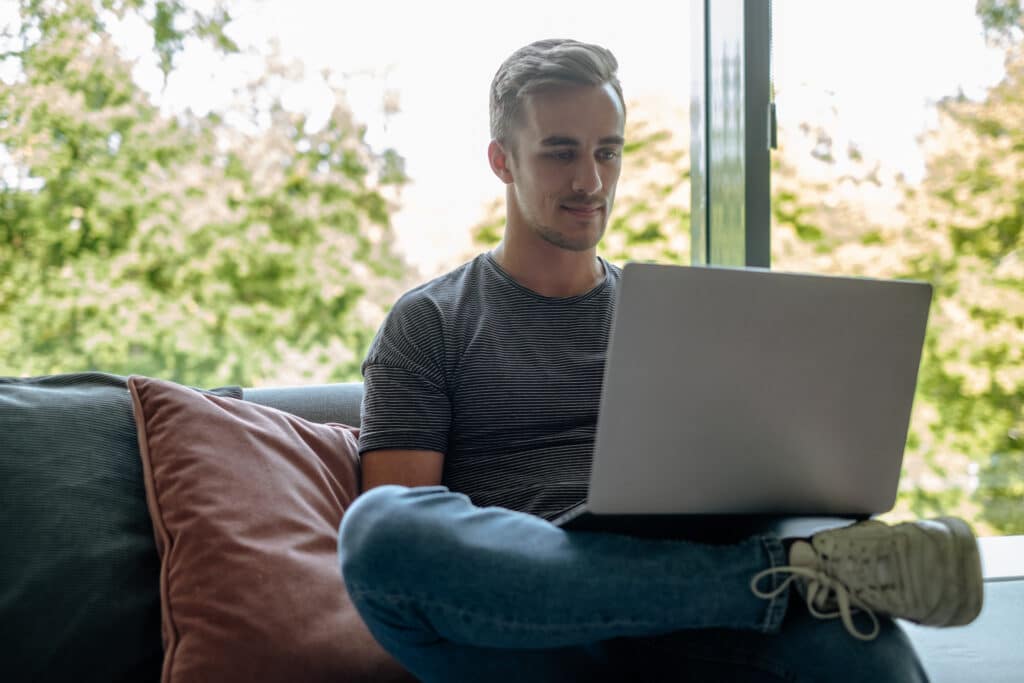 How to Make Compliance Training Effective & Human-Centric
Cybersecurity breaches, data privacy neglect, discrimination, and violation of regulations – there are lots of incidents that can happen due to employee…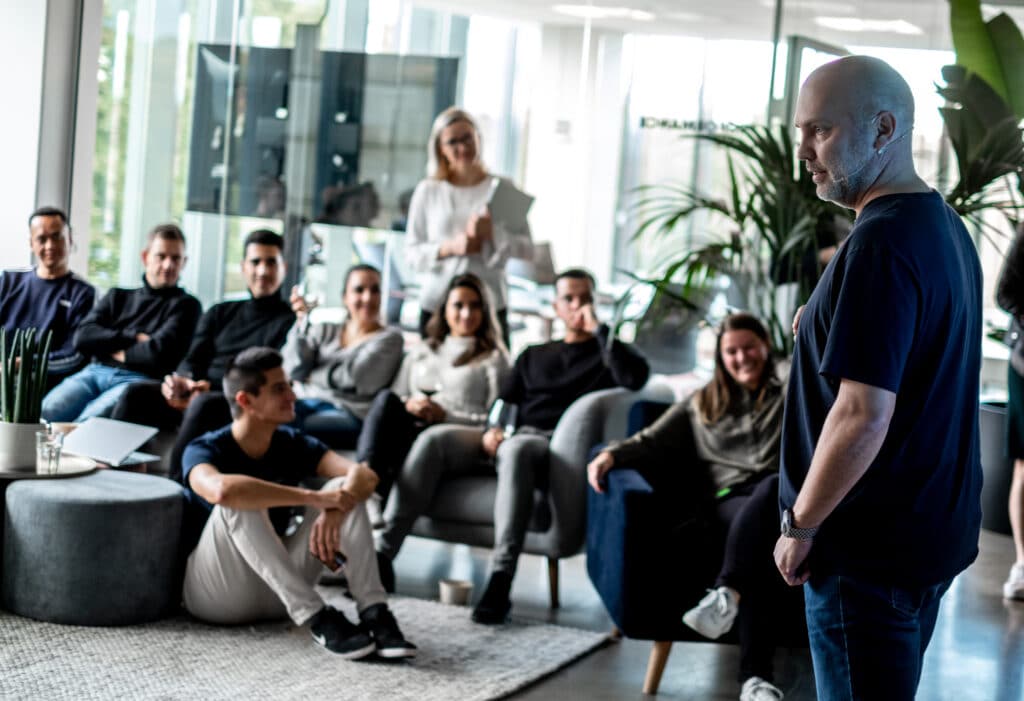 Shaping the Future of Employee Development with an Exceptional LMS
By adopting an accessible and intuitive LMS, organizations can save a significant amount of time and reduce costs. But most importantly, they can start to…
Trusted by hundreds of companies worldwide