What is an LMS and an LXP?
Did you know that the LMS/LXP market is expected to reach $29 billion by 2026?
You may have heard the term "learning management systems," (LMS) but you might not have a good sense of what that means. An LMS is mainly composed of a server and a user interface. It is where people can log in to access educational webinars, assignments, and tools. This is a place where you can go to learn something new, whether it's a new language, how to code, or leadership & management skills. It's what allows you to access all of your course materials in one place and keep track of your progress through each lesson.
A learning experience platform (LXP), on the other hand, takes the traditional LMS a step further by creating a community around learning, providing a way for teachers to connect with learners and vice versa. The LXP also provides a way for learners to connect with each other, share ideas and get inspiration from one another. This online learning forum creates a dedicated space where users can see their progress and share their experiences for a more social learning experience.
In this article, we will discuss the benefits of both systems and how they can help you create effective employee training tailored to your organization.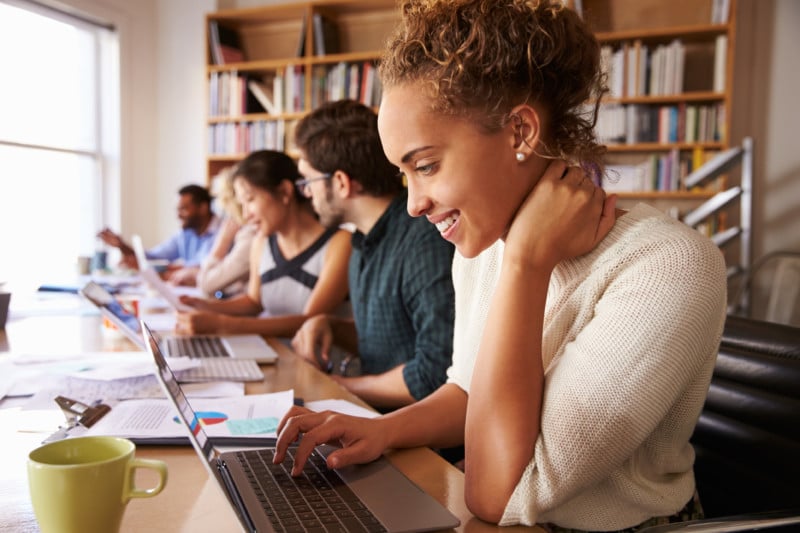 Using an LMS when switching from conventional face-to-face training can help you save a ton of time and money. But over time, the latest evolution of learning technology is the Learning Experience Platform (LXP). More specific features of an LXP that go beyond the standard LMS include:
Blended learning capabilities with multiple ways to learn, train, and test 

Focus on continuous learning and improvement in a shared forum

Automated and interactive reporting allowing admins and users to deep-dive on skills growth

Adaptive learning paths made possible by data analytics and intelligent automation
There are two main differences between LMSs and LXPs: what they track and how they deliver learning content. LMSs focus on tracking learner progress through predefined training content. They also allow faculty to create online SaaS/cloud-based courses that can be accessed by students from anywhere at any time.  
The LXP platform has functionality that allows for a more collaborative learning environment—courses can integrate live documents or webpages, allow for sharing and interactive elements, and even create links to outside resources. LXPs use automation and artificial intelligence to sort and modify online courses. You can also integrate with third-party systems using API integrations to save time, stay IT secure, and keep your systems continuously up to date.
There are also LXP features that allow for a far more accessible learning experience—much like an LMS, the LXP allows users to log in from anywhere via mobile devices and apps, to get access to their course content at any time. This is fantastic news for hybrid and remote teams, where managers may be seeking ways to unite the team around engaging and convenient training – while also keeping an eye on progress. The LXP is the number one choice for a united learning strategy. Below, we'll look at the benefits of both an LMS and LXP solution.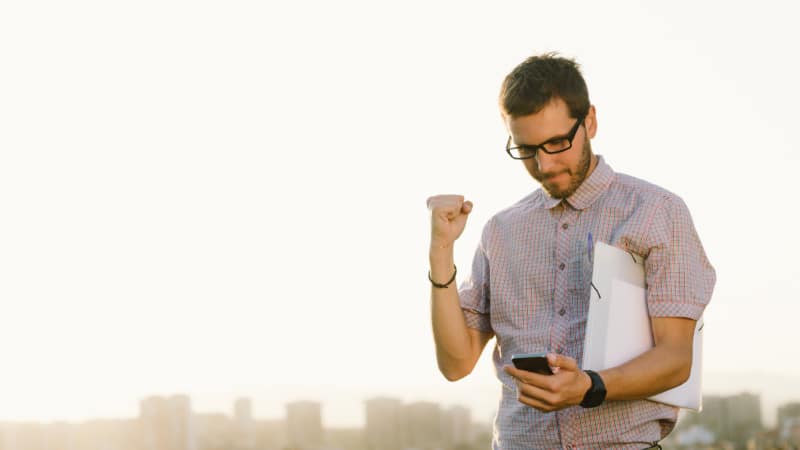 Using an LMS or LXP has many benefits for businesses. For example, with intelligent learning paths businesses can ensure a training strategy that bridges skill gaps and gives the flexibility to adjust to industry changes. An LMS/LXP solution is also a great way to maintain compliance with regulatory requirements and track learner progress through compliance training. This can give companies a competitive advantage and reduce learning and development costs. In addition, LMS/LXP usage can help companies to identify and develop their high-potential employees.
LMS/LXP platforms help learners by giving them access to a wide variety of learning materials and tools. Learners can use the corporate LMS throughout their eLearning courses to keep track of progress, identify key growth areas, and follow what they need to do to improve and develop their skills. 
An LMS/LXP also provides a wealth of supplemental resources—like videos, articles, webinars and podcasts—that enhance the learning experience while also providing greater knowledge retention.
LMS and LXP are of great importance to many businesses worldwide. Here are some use case examples of how an LMS/LXP can hone your business strategy and boost organizational performance.
Employee onboarding
An LMS/LXP is the perfect supporting tool for your employee onboarding. With a digital learning platform, companies can store their new employee's information in it. This information includes the employee's personal details and academic qualifications as well as their professional qualifications. 
Thus, it enables both the employee and the company to access the information with ease. These instructor-led training sessions are made available through this system to both full-time and part-time employees.
Customer training
You can use an LMS/LXP for customer training purposes by creating modules on the learning platform and then inviting your customers to encourage enrollment. This will allow you to customize the course for them so that it meets their specific needs. 
As the administrator, you have full control over the contents of this course, making it easier for you to edit and update any information as needed. You will be able to see how many people have enrolled and monitor their progress through the course.
Partner training
Organizations can use online training management systems to deliver employee training. Partner training is an important part of your business but it's not always clear how to make the most of it. 
Your sales team can use the LMS systems to improve the partner training experience. They can use the LMS vendors to set up a course for all new partners. This will ensure that each new partner gets trained on the same topics, and it will also provide a central location where they can go back to review any information they need.
Employee development
With the help of an LMS/LXP, you can use e-learning to develop your employees in a variety of ways and set up learning goals. One way is to have them work through a series of training courses that cover best practices for a specific type of work. This can be for a job role, or for more general skills like how to write effective emails or how to understand the key financial metrics of your business. 
Either way, an LMS/LXP makes it easy for you to set up and manage these courses, so you can make sure every employee is going through them at the right time and getting the training they need, while also authoring the courses.
Sales training
An LMS/LXP can be used as a sales tool because it gives you access to a comprehensive library of content that can be used to train your employees. These learning tools are interactive and make it much easier for employees to retain the material and apply it to their jobs. 
Employees will also feel more motivated about their job if they know there is a reward at the end of the training. An LMS/LXP is also cost-effective because it can be used for multiple purposes, not just sales.
Get the most out of eloomi, the ultimate LXP
One of the biggest pains for businesses is getting time-intensive and expensive training for employees. Even further, more training needs to be given again periodically. If an employee leaves, the same learning process repeats itself with a new hire, thus making it difficult to get effective providers.
When you're first starting out, you may not have the money or the staff to dedicate to training. This is where eloomi comes in. eloomi is the best learning system for you as we make it easy for companies to build their own online training programs. You can use our LXP for course creation, customizing training materials, creating quizzes, tests and other ways for your employees to learn new information and best practices. Or, you can access ready-made content in our purpose built Content Store. eloomi gives you all the tools for creating a robust educational program—and you don't need to know any programming!
The benefits of eloomi's LXP extends to businesses of all industries—from eCommerce to brick-and-mortar to service-based businesses. eloomi's LMS software is user-friendly and highly customizable with features including assessment, tracking and real-time reporting to individual business needs as well, making it the ultimate LXP for any company!
Try eloomi for yourself to see the difference now! Contact us for customized pricing depending on your needs.
Infinite training possibilities