It is the same great, award-winning LMS eloomi has always provided, just preloaded with content so you can get started with the click of a button!
What is eloomi Unlimited?
eloomi Unlimited is a pre-built learning management solution that is pre-loaded with over 350 content modules that will help you train, re-skill and up-skill while also ensuring compliance learning is completed. All the learning modules come from 3 of our content providers; Skillsoft, Skillshub & ThriveLearning. You have access to courses and learning pathways based on categories like: Equality & Diversity, Management & Leadership, Cyber Security and Health and Safety.
On average, employees received 46.7 hours of training per year, compared to 47.6 hours last year. Small companies provided the most hours of training this year.
These modules total to over 95 hours of learning and according to Josh Bersin, the average employee only has 1.7 hours available to learn each month, which means you will have enough content to cover the entire year! Because eloomi Unlimited is pre-built in our eloomi platform, you also have access to our course builder to easily add your own additional content, if needed.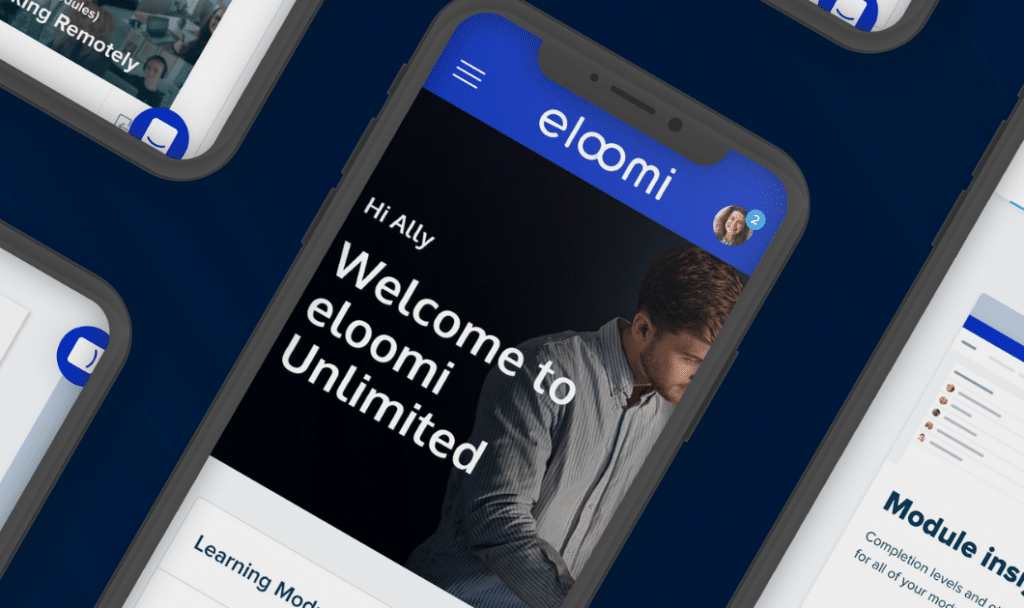 What makes eloomi Unlimited different than eloomi's standard LMS?
You can get started in a matter of minutes no matter the size of your organisation, because everything you need to get started has been preloaded onto the platform for you. Our Customer Service Specialists are available to help you navigate your way through the platform and our in platform chat feature is available to answer any question you may have. eloomi Unlimited helps you eliminate the guess work of training by providing you with prebuilt learning pathways, allowing you to focus on what really matters, your employees.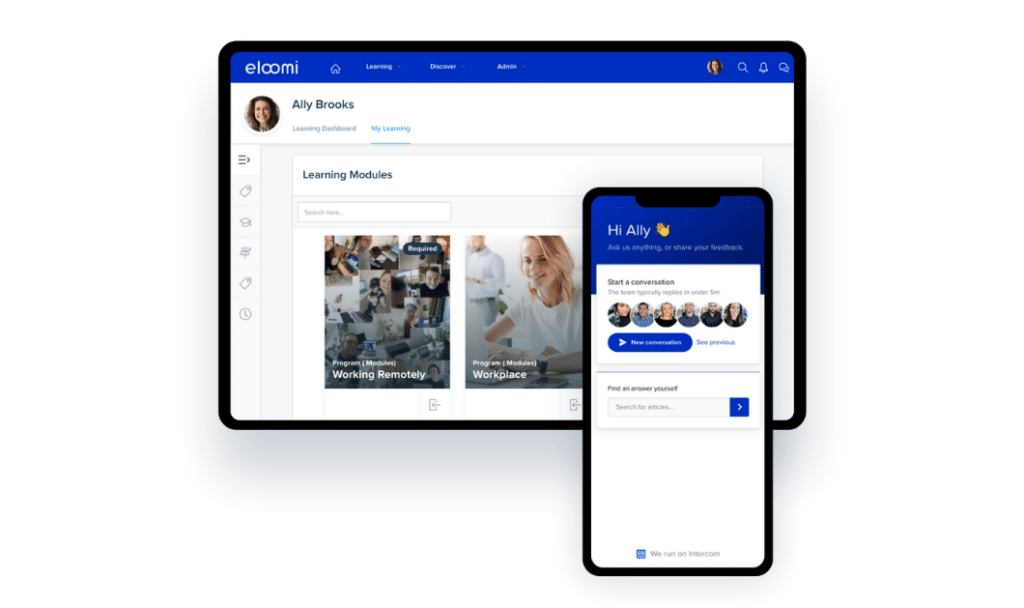 What is included in eloomi Unlimited LMS?
Like every 
eloomi LMS platform
, you have the ability to white label the platform to make it look & feel like your company. Because Unlimited LMS is built on eloomi's existing LMS solution, you have access to unlimited storage and hosting on our secure servers. This unique offer comes with free onboarding, support online support and live chat whenever you need it.