The Ultimate Guide to Employee Onboarding
Having an effective onboarding process brings multiple benefits and positive outcomes. Starting from employee engagement and retention, building a plan for new hires is a great investment for the organisation. Besides, in the new era of remote work, a digital onboarding process can't be optional.
Onboarding Process Definition
Although you may be familiar with the concept, it is worth recalling the key elements of employee onboarding in order to develop and improve it. Moreover, identifying the fundamentals of onboarding will help us define why this process is essential to attract, engage, and retain employees.
According to The Society for Human Resource Management (SHRM), employee onboarding is "the process of integrating a new employee with a company and its culture, as well as getting a new hire the tools and information needed to become a productive member of the team".
The beginning of a new job is an exciting and often exhausting phase for both employees and employers.
Starting to work in a new company means adapting to a specific culture and absorbing a high quantity of information. The employer and new hire alike want to become part of the company culture and ramp-up to become productive as quickly as possible.
So, how do you make this beginning lighter and even faster? 
An up-to-date onboarding process can save time and offer much more valuable elements to new employees.
The onboarding process, also called employee induction, provides new hires with a strong and transparent structure to follow during the first days, weeks and often months at work. The easier the process, the better. Simplifying the onboarding doesn't mean minimising the process or cutting corners.
On the contrary, an accurate employee onboarding process offers a splendid opportunity to adopt new company values, different ways of working and developing new skills during the first few weeks of employment. Like the hiring process, onboarding should have a precise timeline and final goals.
Essentially, the new team member should experience the onboarding as a seamless continuation of the recruitment.
Starting off on the right foot in a new job is essential. Providing new hires with a clear picture of the entire onboarding process will help them achieve the intended results sooner. Thus, it is of great value to create a plan that includes preboarding and clear onboarding steps to follow once the new employee has started the new journey in the company.
Each person has a different personality, motivation type, and learning approach, so the process needs to be structured, yet flexible and customised accordingly.
The secret behind a successful onboarding lies in its uniqueness. Each person has a different personality, motivation type, and learning approach, so the process needs to be structured yet flexible and customised accordingly.
A digitalised onboarding process makes it possible to build a plan for the initial weeks filled with various introductions, tasks, and training modules. The time saved by using a platform can therefore be used to dedicate more energy to inspiring new colleagues and communicating the company culture in multiple ways.
Moreover, a transparent onboarding plan makes it easy to follow a new hire development and identify key strengths as well as potential skill gaps.
This allows both employers and employees to focus on the important aspects of work and align expectations with an open-minded attitude. In addition, onboarding provides a great opportunity to promote an effective feedback culture within your organisation.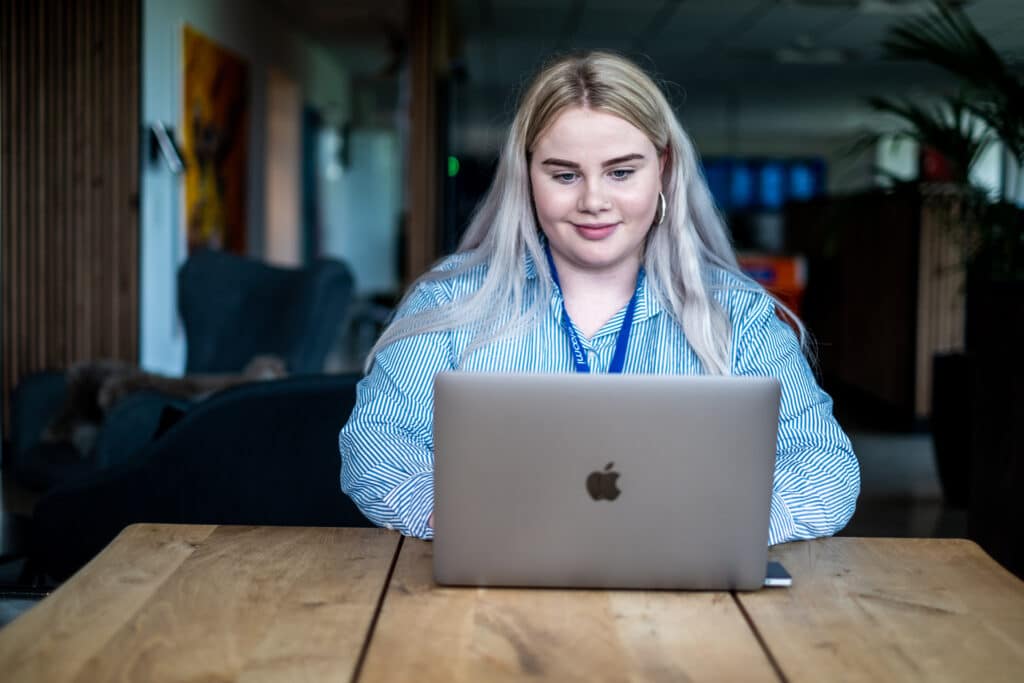 The Importance Of The Onboarding Process
Having an effective onboarding process brings multiple benefits and positive outcomes. Starting from employee engagement and retention, building a plan for new hires offers a win-win situation and a great investment for the organisation. Besides, in the new era of remote work, a digital onboarding process can't be optional.
The advantages of building a solid and agile employee onboarding can be summarised in a list of five main points:
Improved employee retention, motivation and teamwork
Clear and reinforced company culture

Faster time to proficiency and job role contribution

Accelerated talent development 
Promotion of diversity & inclusion
Employees can focus more on productivity and collaboration by nurturing their work motivation from the beginning of a new job. When expectations are aligned, and the company culture embodied, teams can start their shared journey toward the desired objectives. Teamwork in the workplace is the most efficient way to find smarter solutions and achieve the best results in the long term.
The company culture is a poignant element of successful onboarding. Hence, it's vital to communicate your values, vision, and how you work and socialise rapidly and clearly to all new employees.
Because culture is related to both code of conduct, desired behaviour and team habits, it will be helpful if these elements are also part of your onboarding.
Finally, adding a clear statement of your business strategy during the onboarding will create a strong bond between the new team member and the company.
When an organisation implements a digital onboarding system, it also gains a useful solution to promote or enhance diversity and inclusion leveraging the initial recruiting experience.
What Makes A Good Onboarding Process?
A successful onboarding (or induction process) is based on several aspects, all intertwined. Overall, it's crucial to balance the employees' needs like satisfaction or well-being with the company's expectations of performance and productivity.
An important element that is worth mentioning is ownership. A new talent who joins a company needs to reach a certain level of knowledge before taking the leadership of a project. This would similarly apply to tasks in a team. So, a transparent guide during the first period is key. A team member can support this phase with the help of an intuitive platform.
Why adopt an onboarding software? A digitised space makes it possible to have all in one place and keep data safe. Imagine all files, learning modules, employee handbooks, training videos, career plans and compliance certificates in one platform; wouldn't that be ideal? Organisations worldwide will never go back to sending files via email or having to access multiple folders and tools!
Having a memorable onboarding experience emphasises the company brand and attracts more talented candidates in the future.
Imagine beyond this. With an innovative onboarding solution, companies also get a learning platform for skills and compliance training full of inspiring content with a gamified learning approach and employee reviews, checklists, and surveys.
In this way, onboarding becomes a keystone in a personalised people development programme. Automatic scheduling and notifications ensure that no more deadlines and updates are missed.
Imagine even further. An easy and appealing digital platform that includes feedback, a smooth appraisal process, and goals and coaching.
The future of work and HR leads us towards more innovation and flexibility that help individuals live out their growth potential.
The New Hire Onboarding Guide
A practical onboarding guide for new hires is always a great idea. This is not only about orientation, but it's also unique knowledge sharing for HR, managers, buddies – and the new team members.
No matter their background or role, new hires feel overwhelmed during the first weeks at work. Especially in a fully remote onboarding, but also when the employee is present in the physical workplace, employees benefit from a clear structure based on smaller weekly plans. 
This time should be dedicated to expectation alignment and feedback.
Candidates join a new organisation for different ambitions or interests like the role itself or the company mission, but they don't know the future reasons for staying.
Hence, their beginning dictates an essential step for the upcoming months and, hopefully, years of their careers.
The best idea is to provide an onboarding checklist together with a work buddy who can clarify the onboarding and give hidden rules and good-to-know tips. In addition, there should be some recommended ice-breaking activities to join virtually or in the workplace. An engaging start means future motivation and solid teamwork.
During this phase, it would be useful to include small and 'less essential' ideas to stimulate curiosity and creativity, which are highly resourceful for problem-solving and building new plans.
Most Common Mistakes Of Onboarding
Once companies and HR professionals start planning their onboarding process, they could also stumble into common errors and inconveniences.
There are manly 5 mistakes to avoid:
 The onboarding plan is missing or procrastinated. The lack of organisation and transparency will result in great confusion and loss of basic information like IT instructions.
Poor communication. A lack of clear communication affects every aspect of the onboarding process, including culture and motivation.
Goals and plans are not set. After hiring, the new role should be defined in detail and combined with precise objectives.
Overwhelming information. It's daunting for new hires to be entirely open during the initial time at work. Too much instruction or reading can drive down people's enthusiasm.
No time for feedback. A successful onboarding aims to be helpful for multiple personas in the companies. It is an opportunity to grow for employers, HR people, current workers, and new candidates. Feedback is the best way to engage employees and learn new things.
Overall, underestimating the importance of employee onboarding can result in a high turnover or low job satisfaction in the long run.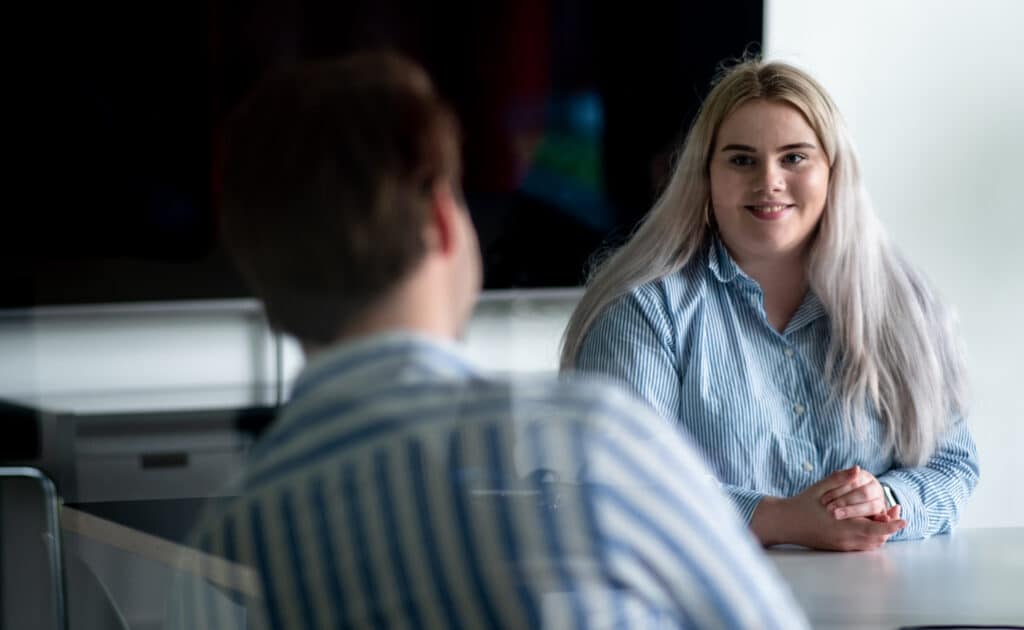 Preboarding vs. Onboarding
Pre-boarding is the period between accepting the job offer and the first day of work; it is an early start of the actual onboarding. The employee gets introduced to the business, culture, organisation, procedures, team and job role through e-learning.
When the hiring process is completed, and all the final papers signed, the employee preboarding occurs. Preboarding is like a bridge between recruitment and onboarding. In other words, a seamless experience for the employee.
A new hire can have a relatively short time before starting the job and a more extended period, like several months. A new employee is eager to be prepared and get started as soon as possible with tasks and projects during this period.
In any case, building a customised preboarding process is essential for many reasons, from supporting new employees in this transition phase to make sure that the company values and culture are well-defined.
All successful companies offer preboarding as a great way to establish their brand and improve their future employees' motivation.
Preboarding works for both productivity and wellbeing. In one way, it covers excellent welcoming initiatives, nurtures diversity and inclusion, and offers a greater sense of belonging.
On the other hand, this period can be used to save time and avoid annoying procedures during the first week. Think about preboarding as the training preparation to run a marathon, nothing better than good exercise every day. Step-by-step.
Preboarding
the phase that begins immediately after the signing of the applicant's contract and ends on the first day of employment. It involves pre-training and set up of digital tools and the employee's accounts like email.
Reboarding
the process of bringing back employees who were former employees but who were absent for a certain time. It includes all activities aimed at preparing an employee for success when they rejoin your business.
Offboarding
the separation procedure when an employee leaves an organisation. The offboarding process involves hand over tasks ; an exit interview; return of any corporate property, closing accounts, and legal procedures.
How To Onboard Remote Teams And Freelancers Successfully
The new work trends require other work styles and habits. Remote employees have different needs but the same desires to grow and fit in a new job. In order to support and guide them at a distance, it's necessary to provide new hires with clear information and an intuitive online platform.
No more long email threads full of doubts! All the most common questions and requests should be easily found in a designed digital space with easy but safe access.
Sometimes, people who work from home could miss the full picture of the company, like the organisational chart and latest announcements. So, in these cases, a mentor or a buddy can help to keep the new hire up to date with the most important news about the whole business and colleagues.
Another important aspect to keep in mind is engagement. New hires starting a job from their home office may feel emotionally disconnected and far from the company culture and vibe. Therefore, companies need to re-create a virtual first day's dynamic for new remote employees.
How? By promoting activities across different teams and establishing an open space for continuous feedback and knowledge sharing.
Additionally, exceptional learning and flexibility will motivate new remote employees from the beginning of their unique journey. In conclusion, managers should regularly check their new hires' satisfaction and foster a positive dialogue to establish a meaningful relationship.
Back To Work Easily With A Great Reboarding Plan
Having the first day at work doesn't belong to new hires only. Employees can be off work for longer periods due to various circumstances like parental leave, sickness or closed offices. The return to work can be harsh without a clear structure that helps former employees to get back on track.
Without a clear reboarding plan, people who come back to their jobs may feel lost during the first period. Not only confused but frustrated too. Some of the ways of working are changed, and some of their habits are no longer in place.
As we all know very well, it's difficult to be productive when we are full of unanswered questions or face new situations around us.
That is why employees who have been away for a considerable time need a second onboarding called reboarding.
Reboarding should include the latest compliance modules, organisational changes, new work routines and a good plan. What makes reboarding different from onboarding? Reboarding processes take into consideration the period before the employee left and find the best way to connect that overall experience to the current status.
One must-needed reflection about reboarding is the well-being of people who are back to work. No matter the reasons for their leave, they need a gradual return to their duties and a structured road map to find great motivation and a high productivity level.
Employee Offboarding Process
A less known process, and often skipped one, is employee offboarding. However, all great HR specialists are aware of its importance. Even the most successful companies can experience turnover and talent leaving for new adventures. This phase of an employee's career requires proper attention. Offboarding is linked to the employer brand and thus needs to be handled with care. This process looks like a reverse onboarding but, instead, it's closer to a knowledge sharing and feedback process.
Both employers and employees can have various sentiments; leaving a job for other opportunities or being fired is never easy. Most importantly, it's an opportunity to learn about performance and work motivation.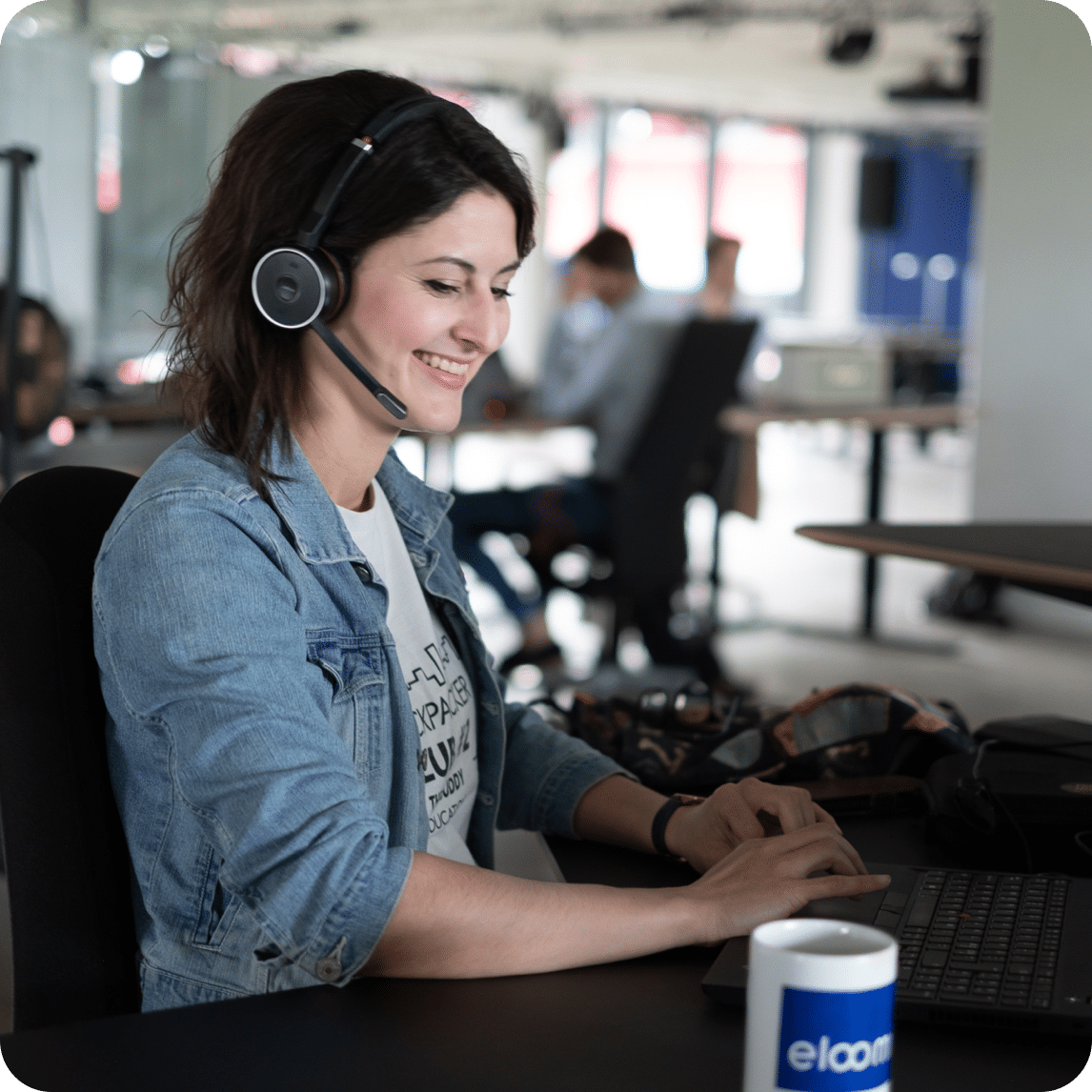 So, one side of the employee offboarding focuses on the projects and duties handover, personal feedback, and open discussion to find a serene way to end a collaboration. The other side takes care of the correct returning of the equipment, closing accounts, and more technical tasks.
By providing a transparent and personalised offboarding with a structured tool, companies can seek to boomerang employees and create a good reputation for their culture and values.
The eloomi Experience & Customer Stories
Our ultimate eloomi onboarding platform helps employees and employers around the world find the best ways to start new employee experiences. Easy-to-use and highly intuitive, the onboarding tool offers a unique user experience thanks to the learning platform's full customisation and gamification features.
Choosing eloomi means simplifying onboarding while making it compelling. The HR department can rely on automated reminders and notifications to enable exceptional employee development and a fully compliant workforce.
Among our customers, the story of Domino's is one of the most exemplary ones regarding young generations. The company had a previous on-site onboarding process that was highly time-consuming and required too many resources.
With the eloomi onboarding solution, Domino's created preboarding and onboarding with microlearning and gamified training.
Another successful customer story is the one where Mountain High Resort could guide and develop new hires with eloomi. Due to their seasonal workforce, the famous award-winning ski resort needed an efficient and quick solution to onboard all its employees.
The Right Learning Content To Improve Employee Onboarding​​
One of the most important things of successful onboarding is the ability to motivate new candidates. The first week is a crucial moment that will determine their will to stay in the company. So, what's the best way to get inspired? Learning!
With an onboarding solution like eloomi, you can access our content library and find unlimited courses to satisfy all your employees' needs.

12 Common Onboarding Mistakes and What to Do Instead
The fight for talent and increasing expectations from new hires means that organizations can't rely on their previous onboarding practices to be enough…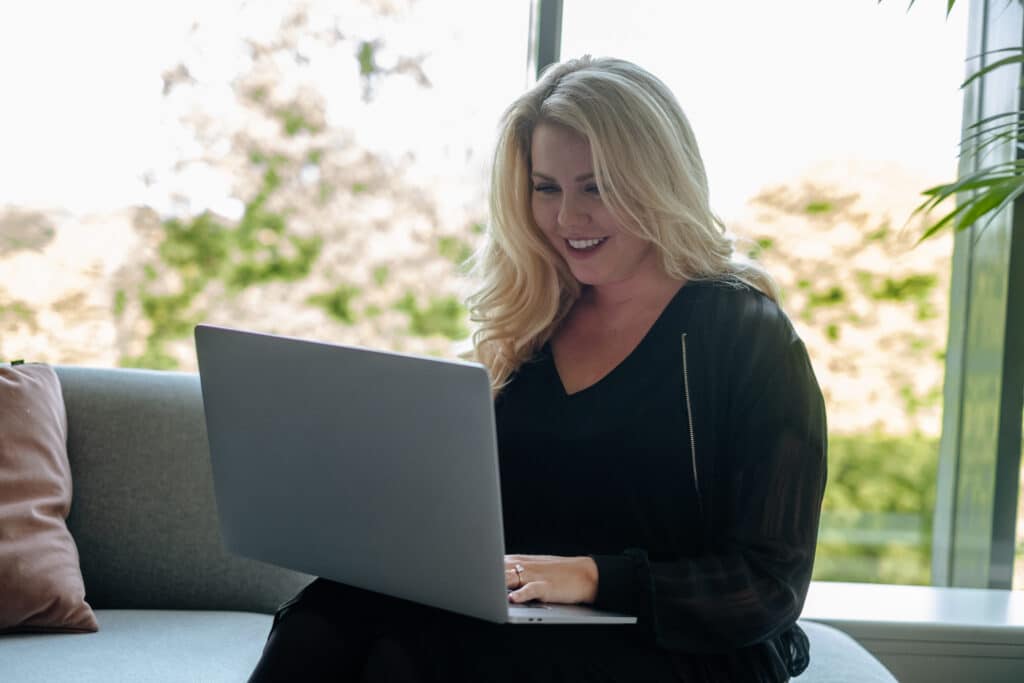 Why Employee Preboarding Is a Must-Have Process
Introducing preboarding is an easy an effective way to upgrade the employee onboarding experience. Here is why you don't want to miss this opportunity…
Reboarding: the Modern Rules of Returning to Work
The reboarding process involves a plan to return employees to work after a prolonged absence by creating a welcoming atmosphere and offering the necessary updates…
Trusted by hundreds of companies worldwide