A passion for product design & software development
As an advocate of clean, user-friendly design, Kenneth's keen eye for detail has always defined his work. While his true passion is for software design, his work is not limited to a specific medium. 
The scope of his expertise has cultivated a deep understanding of the aesthetic requirements across different products and devices. Creativity, knowledge and experience all impact his work. Kenneth is always excited to bring new perspectives to the team at eloomi and help position itself for its next stage of growth.
Digital and physical design
When Kenneth isn't at work, he' spending time with his kids, his wife, their horses, or a combination of all the three. He also enjoys interior design and architecture. In his spare time, you will probably find him on the web learning about the latest trends in HR-software and all different cloud solutions.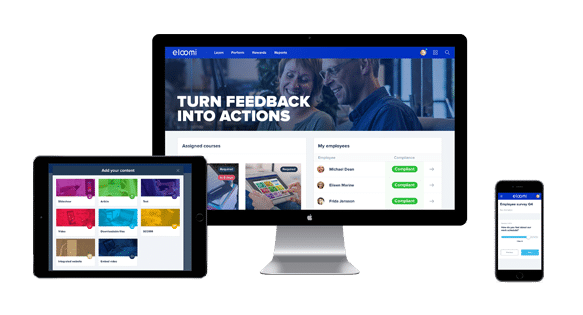 Let's begin a conversation to learn how you can quickly onboard new employees and raise engagement rates