Content Providers
All content needed.
All in one place.
THRIVE Learning offers over 130 eLearning modules in 18 different categories.   
e
Leadership
Management
Insurance
Digital skills
Corporate governance
Skills for life and work
Healthy and safety
Customer service
Equality and diversity
Skillsoft is the innovative leader in eLearning, online training and talent solutions for an organization's most valuable resource, its people.
Technology, developer and certifications
Legal and workplace safety
Leadership development
Compliance
Business skills
Digital transformation
Environmental, health and safety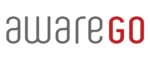 AwareGO produces high quality videos to maximize the impact of security awareness campaigns in your organisation. We are dedicated to improving cybersecurity awareness for safer workplaces
GDPR
Cyber Security
Password Handling
Tailgating
HTTPS
Pop-ups
Phishing, and
any many other threats
Languages: English (US), Danish/Dansk, Icelandic/Íslensku, Norwegian/Norsk and German/Deutsch, plus subtitles in Chinese Mandarin and Polish/Polsk

microLearn is a leading eLearning content provider focused on helping businesses, like yours, deliver top-class workplace performance. No matter what your learning objectives, we've got you covered as our rapidly growing and cost-effective, off-the-shelf library provides quick and easy solutions, whether you're looking for a compact learning module or only have time for a 2-minute video.
Change management
Fiance
Workplace wellbeing
Customer Service
Communication and Social Skills
Personal Development
Management and Leadership
Literacy Skills
Teamwork
Health and Safety
Equality and Diversity
Data Protection
Social and Corporate
Responsibilities
Food Safety
Safeguarding
Career Development
Languages:
 English (UK) and French/Française
OpenSesame offers over 20,000+ modules from 300 content creators. Build your training program from hundreds of categories of business-focused content and certifications
Business skills
Safety
Industry specific
HR and risk compliance
Technology
Vado offers numerous soft skill development courses for a variety of performance areas and competencies.
Career Development
Coaching
Communication
Conflict Management
Delegating Work
Development
Diversity, Inclusion and Equity
Employee Engagement
Feedback
Leadership
Meeting Management
Onboarding
Recognition
Retaining Employees
Sexual Harassment training
Supervision Basics
Teamwork
Work Relationships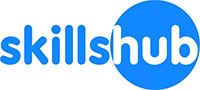 The team at SkillsHub are obsessed about improving the performance of your people. Their belief is that "The objective of learning is not learning, the objective of learning is performance improvement".
The 500+ modules in the SkillsHub library have been designed with the improve the performance of your people in mind.
Combating Economic Crime
Management & Leadership
Sales Effectiveness
Equality & Diversity
Project Management
Finance
Customer Service
Communication Skills
Personal Skills
Human Resources
Health & Wellbeing
Whether it's business topics, technical connections, security or legal details: mybreev courses explain even the most abstract and complex issues comprehensively and clearly, step by step and with clear examples.
Combating Economic Crime
Compliance
Corona
Crisis
Cyber Security
Data Protection
Fairness First
Fire Protection
Health & Safety
Information Security
Labour Law in the Company
Leadership
Mental Health at the Workplace
Travel Safety
Sustainability
Violence
Visitor Management
Language: German/Deutsch and English (UK)
The team at GRAPE have created effective and motivating eLearning courses that will build knowledge and skills in your organisation quickly.
The GRAPE covers all the most in-demand skills and all courses have been developed in collaboration with leading subject matter experts, and they can always be adapted to your needs.
Cyber Security 
Enneagram 
GDPR 
Leadership 
Microsoft Office 
Sales Training 
Stress and
Wellbeing
Language: English (UK) and Dansk (Danish)
Got specific training needs?
Start a conversation with our content team to see how we can save you time and resources and even provide insight on skills gaps for your organisations.