Content Providers
All content needed.
All in one place.
Skillsoft is the innovative leader in eLearning, online training and talent solutions for an organization's most valuable resource, its people.
Technology, developer and certifications
Legal and workplace safety
Leadership development
Compliance
Business skills
Digital transformation
Environmental, health and safety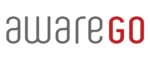 AwareGO produces high quality videos to maximize the impact of security awareness campaigns in your organisation. We are dedicated to improving cybersecurity awareness for safer workplaces
GDPR
Cyber Security
Password Handling
Phishing, and
any other threats
Languages: English (US), Danish/Dansk, Icelandic/Íslensku, Norwegian/Norsk and German/Deutsch, plus subtitles in Chinese Mandarin and Polish/Polsk
For more than 40 years, Video Arts has provided engaging video learning solutions to organisations to support their employees' professional development.
Communication
Compliance
Customer Service
Employability
Health and Safety
Influence and Negotiation
Leadership
Management
Performance Management
Projects and Change
Sales
Unconscious Bias and
Diversity
Wellbeing
Workplace
Languages:
English (UK), French, Hungarian, Italian, Mandarin and Spanish

microLearn is a leading eLearning content provider focused on helping businesses, like yours, deliver top-class workplace performance. No matter what your learning objectives, we've got you covered as our rapidly growing and cost-effective, off-the-shelf library provides quick and easy solutions, whether you're looking for a compact learning module or only have time for a 2-minute video.
Change management
Fiance
Workplace wellbeing
Customer Service
Communication and Social Skills
Personal Development
Management and Leadership
Literacy Skills
Teamwork
Health and Safety
Equality and Diversity
Data Protection
Social and Corporate
Responsibilities
Food Safety
Safeguarding
Career Development
Languages:
 English (UK) and French/Française
Grape is a leading consultancy in the Nordics, providing the most up-to-date microlearning for your sales team.
Sales techniques
Microsoft office suite
GDPR
Stress and wellbeing
Leadership
Customer service
Location:
Denmark and Norway
Languages:
Danish/Dansk, English (UK), Swedish/Svenska, Norwegian/Norsk
Vado offers numerous soft skill development courses for a variety of performance areas and competencies.
Career Development
Coaching
Communication
Conflict Management
Delegating Work
Development
Employee Engagement
Feedback
Leadership
Meeting Management
Onboarding
Recognition
Retaining Employees
Supervision Basics
Teamwork
Work Relationships
OpenSesame offers over 20,000+ modules from 300 content creators. Build your training program from hundreds of categories of business-focused content and certifications
Business skills
Safety
Industry specific
HR and risk compliance
Technology
GoLearn provides 60+ online course in Danish covering Management, online marketing, performance, wellbeing and Microsoft Office.
Become a super user in the Office suite, an expert in online marketing, or a more skilled manager today.
Management tools
Personal leadership
Team management
Content marketing
CRO
PPC
SEO
SoMe
Strategy
Analytics
Excel
PowerPoint
Outlook
Word
OneNote
Teams
Performance, and 
Soft skills
THRIVE Learning offers over 130 eLearning modules in 18 different categories.   e
Leadership
Management
Insurance
Digital skills
Corporate governance
Skills for life and work
Healthy and safety
Customer service
Equality and diversity
MINDstrain's has created an eLearning program called MYstrain. It provides the precision tools they believe is needed to prevent stress and simultaneously help users acquire a high degree of resilience.
Languages: Danish/Dansk and English (UK) 
Vendor's website $
Coming soon
Got specific training needs?
Start a conversation with our content team to see how we can save you time and resources and even provide insight on skills gaps for your organisations.