Content Bundle – Leadership Development
Our innovative solution offers a unique combination of the most popular leadership topics including:
Leading through change
Leader as a coach
The digital leader
Leading Innovation
The ethical leader
The leader as motivator
plus 26 more.
Also includes Leaders Discussion guides, toolkits and facilitation powerpoint decks.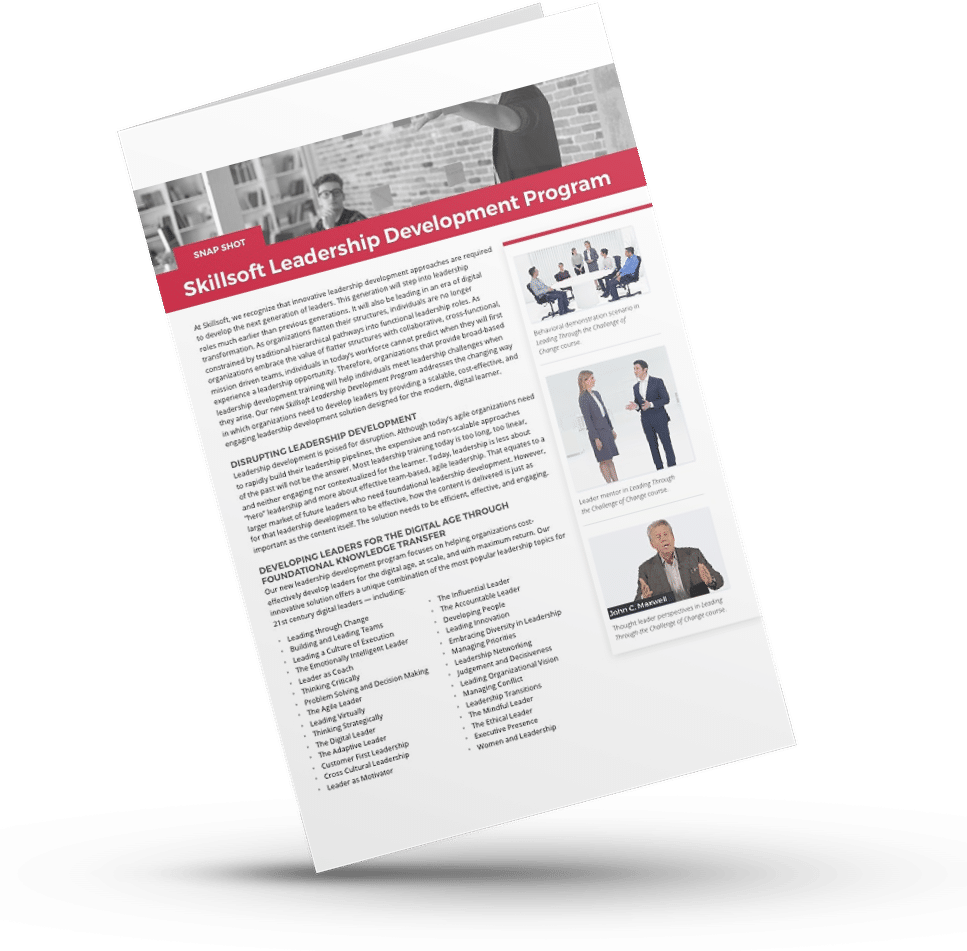 "To remain a credible leader, I must always work first, hardest, and longest on changing myself. This is neither easy nor natural, but it is essential."
Got specific training needs?
Our team has been developing leaders for over 15 years and can inform
you how this innovative program can strengthen and develop your team.
Begin a conversation today!