Connecticut Compliance Training: Employment Laws You Need to Know
Connecticut is often on the leading edge of progressive employment laws. Here are the most important laws and training you need to know about.
What it is: Connecticut is often on the leading edge of progressive employment laws. While there aren't as many as California, there are still some important laws and trainings you need to know about.
Why it matters: Without proper training, your company could violate key Connecticut employment laws, facing harsh penalties and lawsuits.
These topics can get dense and confusing. We'll keep it brief and tell you exactly what you need to know. For more information, get in touch for a complete guide to our training on each of these topics, which dive deep into the details of each law, and how your company stays compliant.
Connecticut Sexual Harassment Training
Connecticut's Time's Up Act expands Connecticut employer's responsibilities for sexual harassment training and prevention. All employers in the state with three or more employees must provide sexual harassment training to employees.
Be aware, this comes in two forms. You need to give one training to supervisors that discusses how they handle complaints. You also need to give a training to the entire company on your policies which seek to prevent sexual harassment in the workplace and how employees should file a complaint.
You'll also need to provide employees with access to the sexual harassment law poster. If you don't display this poster, you could be subject to fines up to $1000.
Connecticut Minimum Wage
Effective July 1, 2022, the Connecticut minimum wage increased to $14.00 per hour for nonexempt employees. The state has also adopted a plan to implement regular and gradual increases of the minimum wage to an ultimate rate of $15.00 per hour on June 1, 2023. Beginning in 2024, the Connecticut minimum wage will be indexed to the employment cost index and will rise with inflation. Make sure your team is ready for the increase in 2023 and, if you have employees under the current $14.00 minimum, take immediate action to correct.
Connecticut Family Leave
Connecticut's Family and Medical Leave Act (CFMLA) goes above and beyond the federal Family and Medical Act (FMLA). The CFMLA applies to all Connecticut employers with at least one employee who has worked for their employer for at least three months. This act also provides for job protected leave, like the FMLA, for 12 weeks in a 12 month period. It also adds an additional two weeks for a serious health condition resulting in an inability to work because of pregnancy or a related condition.
Under the CFMLA, paid family leave became available to Connecticut employees. Weekly benefits cannot exceed 60 times the Connecticut minimum wage, and are available to employees for the protected periods under the CFMLA. Make sure your HR team understands the nuances and pays employees correctly when they're on leave.
Wage Range Disclosure
As several states have enacted pay transparency laws, Connecticut is doing the same. All employers in the state are now required to disclose the wage range of an open position to both applicants and to existing employees.


For applicants, an employer must provide the wage range:
Upon the applicant's request or
When the applicant receives a job offer, whichever is first
For existing employees, employers must provide the wage range:
When a new hire is made
When there's a change in the employee's position
When the employee requests it
This law specifies that an employer may reference any pay scale, previously determined wages, or actual wages of someone currently employed when determining the wage range. Employers must also pay employees similarly for similar work, regardless of gender or sex. Note that this has changed from previous state laws which required similar pay for equal work.
First Amendment Protections in the Workplace
Connecticut law protects workers First Amendment rights at work. Employers may not take any action to discharge, discipline, or otherwise penalize employees for refusing to attend employer-sponsored meetings, listen to any speech, or view any communication intended to convey the employer's opinion on matters of religion or politics.
However, employers are exempt from this if it's necessary for employees to perform the essential functions of their position with the company, if it's required by law and only includes the information required, or if employee participation is not required. It's always best practice to avoid discussions of religion and politics at work unless absolutely necessary.
State Requirements
Remember, this applies to more states than just where your business is located. You'll need to know the requirements for every state where you have employees. As of the publication date, the following states mandate sexual harassment training for employers in their state:
California (for employers with 5 or more employees in the state)
Connecticut (for employers with 3 or more employees in the state)
Delaware (for employers with 50 or more employees in the state)
Illinois (for employers with 1 or more employees in the state)
Maine (for employers with 15 or more employees in the state)
New York (for employers with 1 or more employees in the state)
Each of these states has different requirements for what needs to be included in your training, how often you need to give it, and how to record that every employee attended. Review your state guides for information on how to stay compliant where your employees live.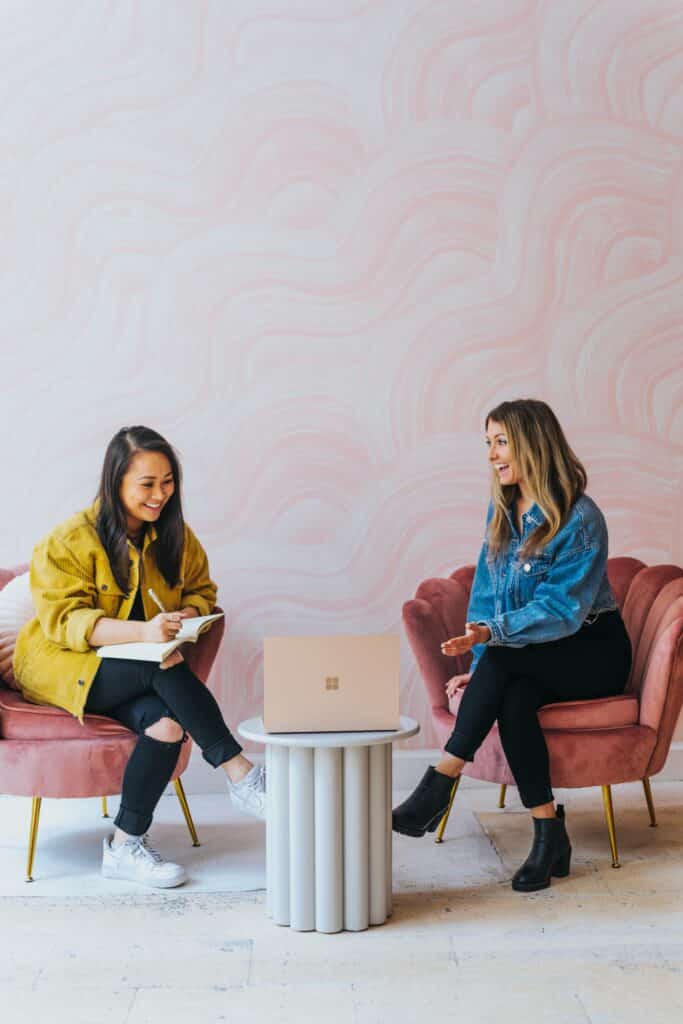 Recommended training
Anti-harassment & anti-discrimination
In states where sexual harassment training isn't required, this training can take its place while including additional topics. If you are required to provide sexual harassment training, it's good to keep that separate and documented.
Anti-harassment and anti-discrimination training define workplace harassment, bullying, and discrimination. It will cover strategies for preventing such workplace behavior as well as how to deal with violations. When you clearly define what is considered unacceptable behavior, you hold all employees to the same standard, which is a form of anti-discrimination in itself.
Diversity
Diversity and inclusion efforts by businesses have increased dramatically in recent years. This training will provide your employees with insight about their own biases—both known and unknown—and how to counter them to work effectively with colleagues from varying backgrounds.
Diversity training often goes hand in hand with anti-harassment training. It also includes details on how to operate in a more inclusive environment, welcoming people from different faiths, cultures, abilities, and beliefs.
Workplace safety
Safety training will vary depending on your industry. If you operate in a traditional office environment, your training will focus more on ergonomics, first aid, fire safety, and rendezvous points in case of emergency.
However, in more hazardous industries and professions, your workplace safety training may be more intense, and it may be required. For example, if you operate in the construction industry, you may be required to provide certain OSHA safety training.
Data protection & privacy
You might think this only applies to companies who collect and store customer or client data. Think again.
In today's work environment, you collect and store your employees' data on a regular basis. If you offer retirement benefits, you're collecting confidential information about each enrolled employee.
This training will show you the difference between personally identifiable information and publicly shared data. It will also show you how to properly collect and store the data, and how to restrict employee access so a breach is less likely. Your employees want to know that the data you have on them is safe and, by having this training, you'll convey the steps you take to achieve that goal.
Healthcare
Related to data protection and privacy, healthcare training is vital to any business. The Health Insurance Portability and Accountability Act (HIPAA) limits health information that can be disclosed without a patient's consent.
This training is crucial for employers who offer health insurance to their employees. Running afoul of HIPAA can lead to serious fines but it also reduces the trust your employees have in you, making it more likely that you'll soon deal with higher employee turnover and reduced productivity.
Human resources
Human resources (HR) training is one training that's specifically designed for one group of employees, instead of everyone. Even if your HR department is small, your business will benefit from HR training so you can scale more effectively.
HR training ensures your company handles complaints appropriately, keeps records correctly, handles payroll accurately, and manages employee performance effectively among the many other tasks HR is solely responsible for doing and overseeing. Regulations abound for HR and employment laws. Your HR team must understand and follow these regulations accurately to reduce your company's risk.
State-specific
As noted, every state has slightly different requirements for compliance training. This makes it even more crucial that you train your employees on the nuances of your state's laws. That's also what makes state-specific training so much more in-depth. There are countless sub-trainings that may be necessary, depending on your industry and the types of workers you have.
For every state, from employees to executives, you'll need to ensure everyone understands the rules they need to follow. This is your company's path to an affirmative defense.
What's an affirmative defense?
We've mentioned this term a couple of times so let's discuss it for a brief moment. An affirmative defense is a defense an employer can support through evidence which, if credible, will reduce or eliminate the employer's liability.
Let's consider an example. You have a supervisor who's created a hostile work environment for an employee because of sexual harassment. If the employee did not engage in sexual behavior with the supervisor and was fired, demoted, or received any other adverse action, your company has no defense.
However, if no adverse action was taken against the employee and you can prove the following, you may prevail and reduce or eliminate your company's liability:
Your company provided both supervisor and employee sexual harassment training
Your company reasonably tried to prevent and promptly correct the sexual harassment behavior
The employee failed to reasonably take advantage of corrective opportunities provided by your company
Your next steps
Train your team.
Sounds simple, right? It's not.
Training is proactive. If you train your employees incorrectly, you're to blame and will bear the burden of the consequences. If you fail to train your employees on training required by your state, you'll bear the burden of the consequences. To make matters worse, training requirements and employment laws are constantly changing.
It's important that you take proactive steps to ensure your employees are properly trained on required and recommended training necessary for them to do their jobs. To help you, partner with a training platform that does the hard work for you, so you can focus on your core business needs. With eloomi, we make sure your compliance training is up to date and contains accurate information to help guide and support your employees in their work.
Don't waste time trying to reinvent the wheel.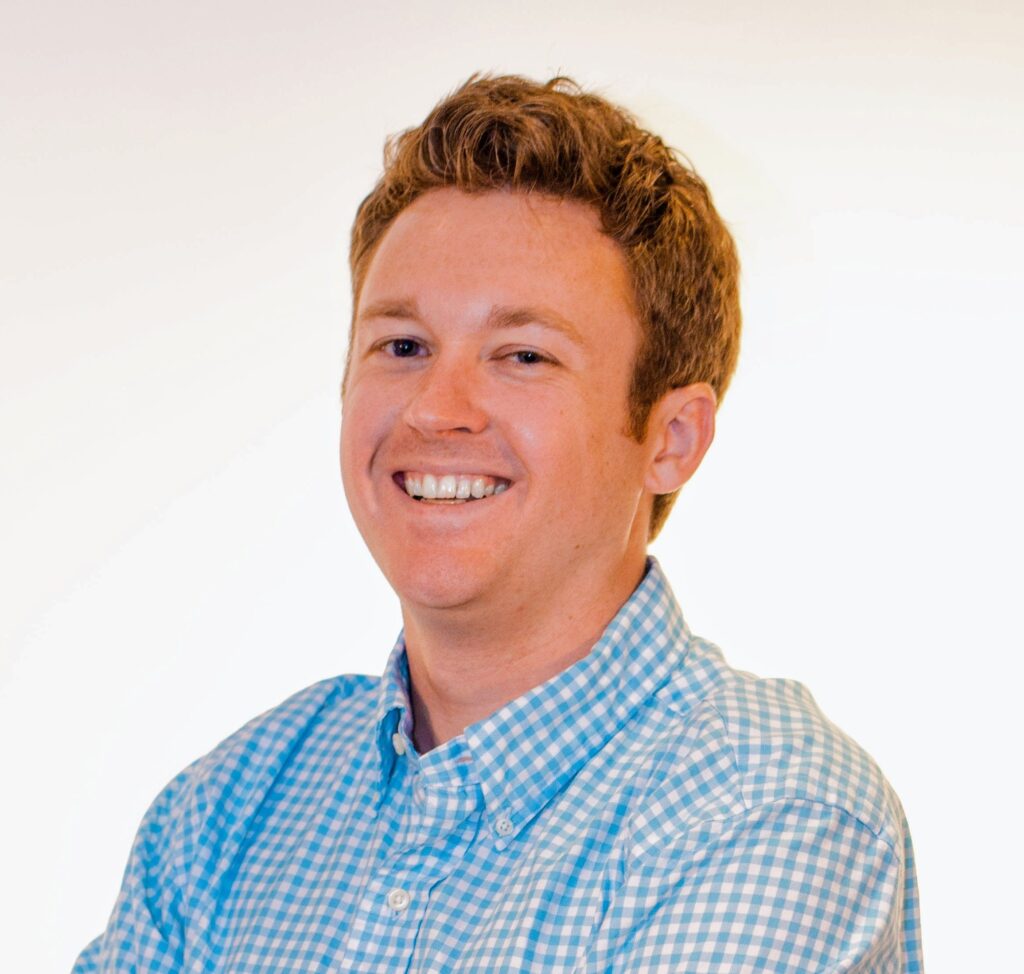 About Bryan
A people leader veteran, Bryan is a writer and lawyer. He's written for Yahoo!, Forbes, LegalZoom, and the ABA, among others. He's appeared on podcasts to help companies and employees better understand each other. And he's worked to assess company employment law compliance while ensuring an employee-centric focus.
Bryan knows HR legal compliance and people operations like the back of his hand and conducts training on the crucial topics because he wants everyone to have a basic understanding of how these complex (but essential) systems work—and so that employees feel heard and understood by their employers.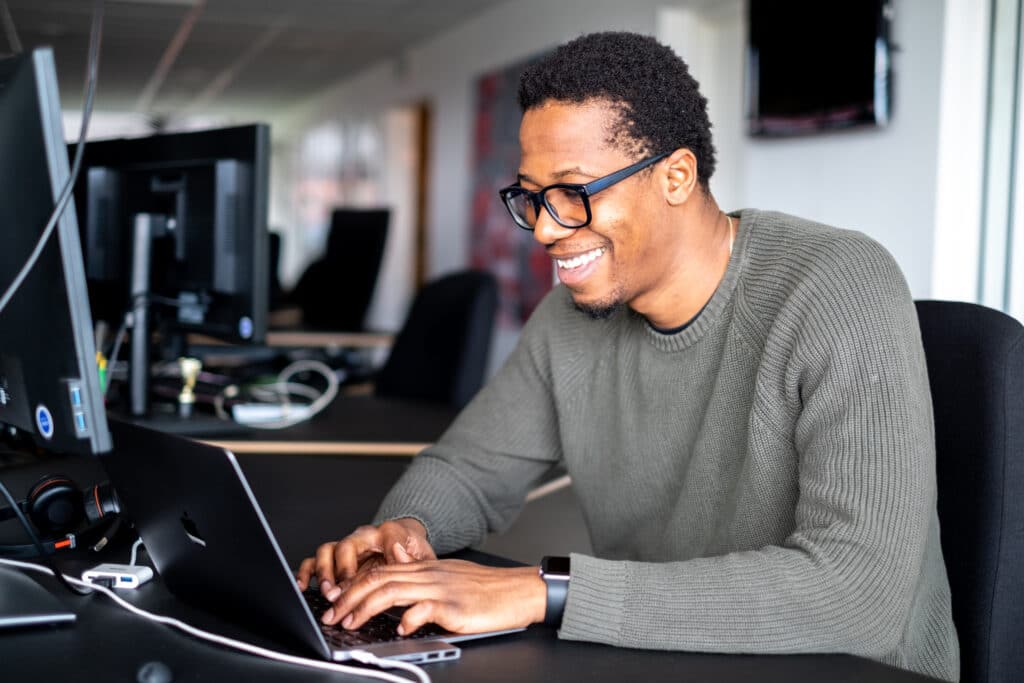 The Ultimate Guide to Employee Onboarding
Having an effective onboarding process brings multiple benefits and positive outcomes. Starting from employee engagement and retention, building a plan for…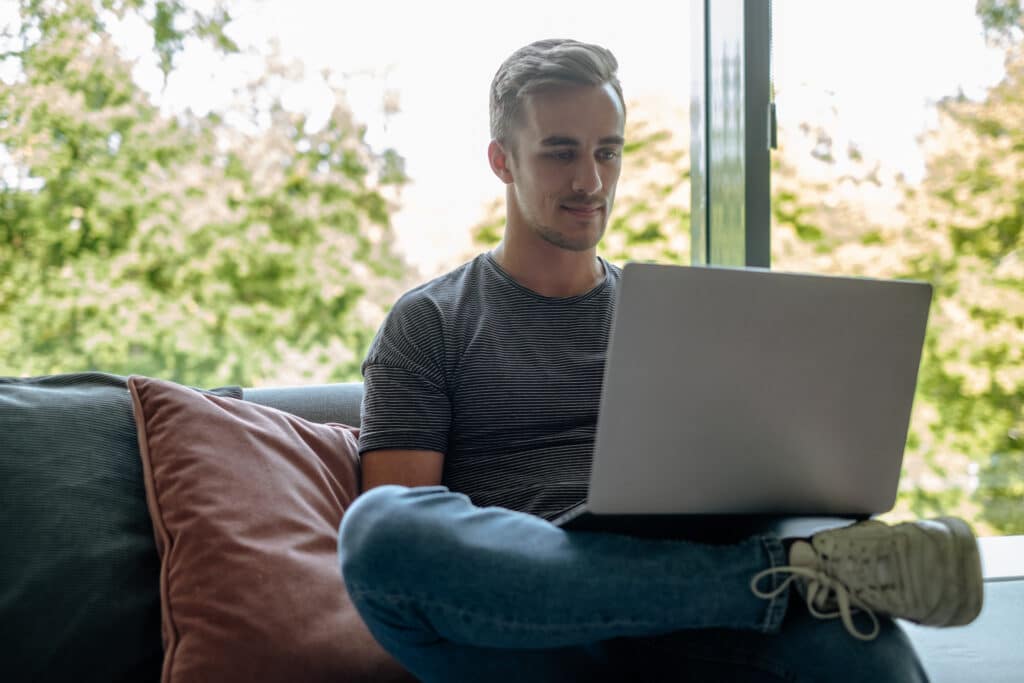 How to Make Compliance Training Effective & Human-Centric
Cybersecurity breaches, data privacy neglect, discrimination, and violation of regulations – there are lots of incidents that can happen due to employee…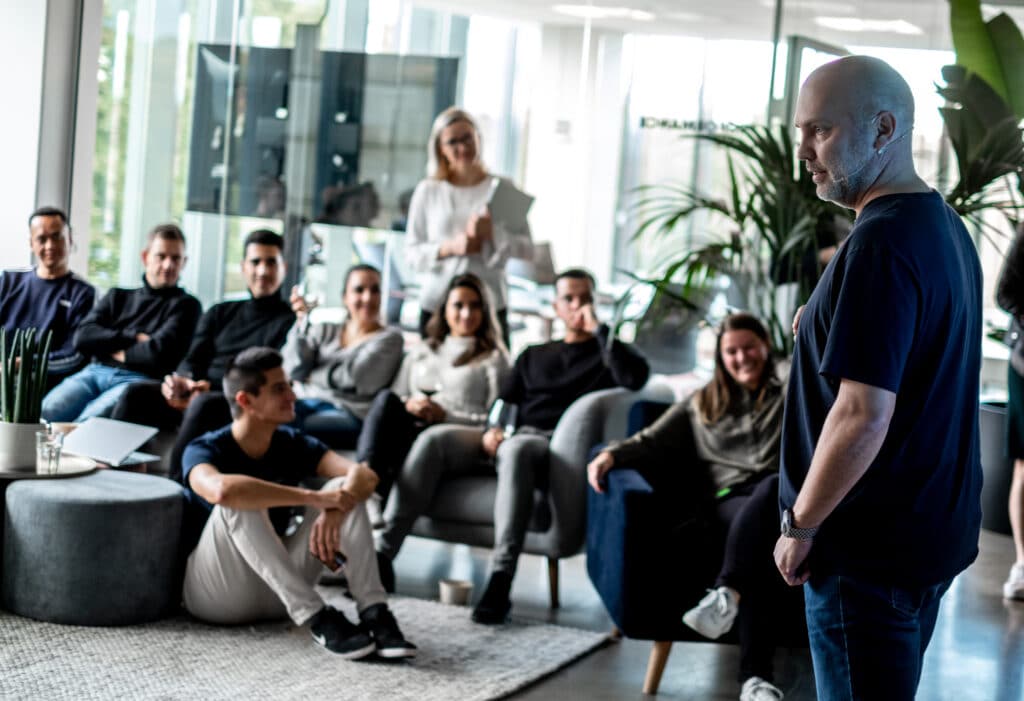 Shaping the Future of Employee Development with an Exceptional LMS
By adopting an accessible and intuitive LMS, organizations can save a significant amount of time and reduce costs. But most importantly, they can start to…
Trusted by hundreds of companies worldwide