We create the innovative environment for peformance management and people development. We are all about giving you more impact with less effort!
eloomi brings people together to use their skills in digital design, software development, learning and performance improvement. Our SaaS platform helps companies develop talent, achieve their goals and make everyday tasks easier. And to be honest, we are having a blast doing it!
We rethink the traditional ways of empowering people for greater outcomes. By working closely with our customers, we can ensure that our solution fits their needs based off past issues and future concerns.
We make learning and performance simple, with less effort and more impact. Our solution is user-friendly which makes it easy to get started in your organisation.
Awards, Recognitions & Achievements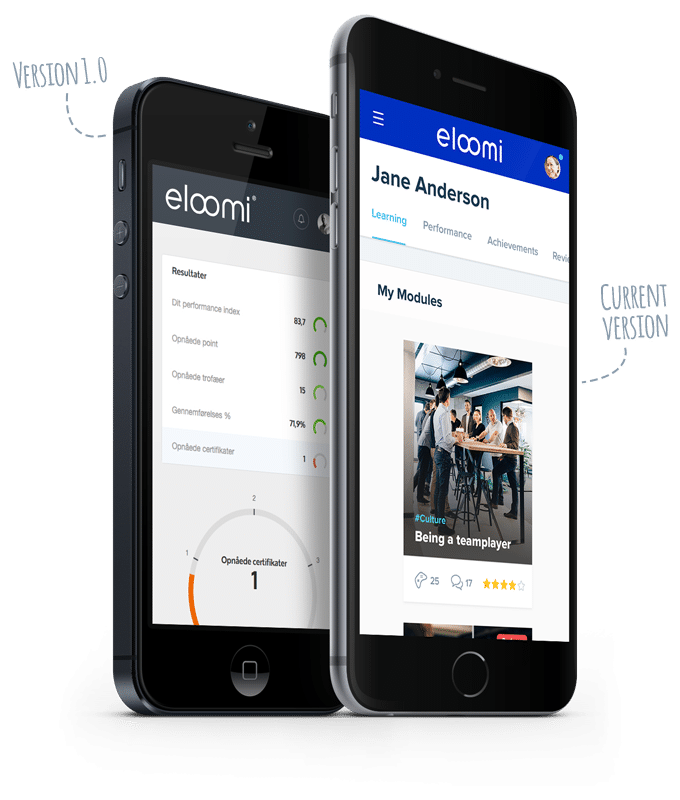 2015: Official launch
We established eloomi as a brand and a company with international ambitions. We hired our first employees and introduced eloomi version 1.0.
2016: eloomi 2.0
We reached 50 global partners and 50 customers across 10 countries. We also released eloomi 2.0 with a strong focus on connecting the dots between training and performance management.
2017: 250.000 users
eloomi reached more than 100 partners in 25 countries and 150 customers across 5 continents. All milestones were achieved with growth at +100% in all areas.
2018: London calling and double up
We opened our London based office and welcomed a UK team. Once again, we had more than doubled the business since the previous year. 2018 was also the year when eloomi disrupted and re-invented People Development and Appraisals models.
2019: Further growth plans
Expand the workforce with even more dedicated employees in both Copenhagen and London. Welcome hundreds more exciting customers into eloomi. In 2019, we will continue to innovate and disrupt, as well as introduce the 360+ people approach.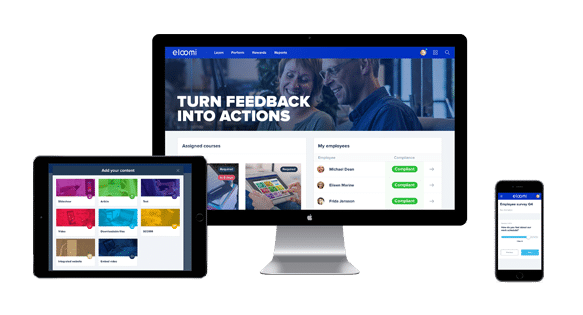 Let's begin a conversation to learn how you can quickly onboard new employees and raise engagement rates