We have created the leading employee experience platform for mid-sized businesses.
We are all about giving you more impact with less effort!
eloomi brings people together to use their skills in digital design, software development, learning and performance improvement. Our SaaS platform helps companies develop talent, achieve their goals and make everyday tasks easier. And to be honest, we are having a blast doing it!
We rethink the traditional ways of empowering people for greater outcomes. By working closely with our customers, we can ensure that our solution fits their needs based off past issues and future concerns.
We make learning and performance simple, with less effort and more impact. Our solution is user-friendly which makes it easy to get started in your organisation.
We change people outcomes
We have a vision and a strong passion for changing people outcomes in corporates to drive better performance. Our clear mission is to become the leading employee experience platform for mid-sized businesses globally.
We have a clear mission in eloomi, to make this the best workplace ever. That is why we have a People & Culture team who focus on just that. From a great facility, to a great company, and an even better work environment for today's workforce.
Our focus is to not only help our own team develop but to also help our customers develop their teams. That is what we call
"ONE ELOOMI", an all for one and one for all spirit that makes a great eloominizer.
Customers & industry leaders recognise eloomi for great achievements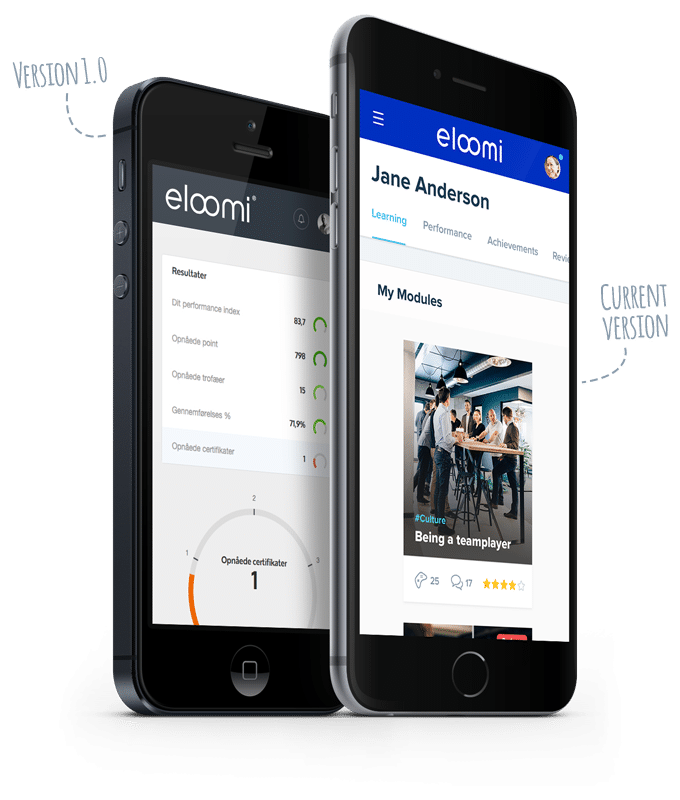 2015: Official launch of eloomi 1.0
We established eloomi as a brand and a company with international ambitions. We hired our first employees and introduced eloomi version 1.0.
2016: Introducing eloomi 2.0
We reached 50 customers across 10 countries. We also released eloomi 2.0 with a strong focus on connecting the dots between learning and performance management.
2017: Disrupting the market
eloomi reached more than 150 customers across 5 continents and industry leaders have identified eloomi as a brand on the rise. All milestones were achieved with growth of +100% in all areas.
2018: London calling
We opened our London office to handle our growing UK presence. Once again, we had more than doubled the business since the previous year. 2018 was also the year when eloomi re-invented People Development and Appraisals models to meet the needs of mid-sized businesses. 
2019: From start-up to a successful business
We now have more than 400+ customers, which includes some of the best known brands in Europe, who all desire to prepare their organisations for the fourth industrial revolution by achieving the best possible results through their employees. 
At eloomi, we take our own medicine which has resulted in a 166% better internal work engagement score than the average company in Europe. This is an excellent foundation for us to further expand and welcome plenty of new colleagues. No doubt, the eloomi way of thinking about employee experience hits right in the heart of most mid-sized corporations.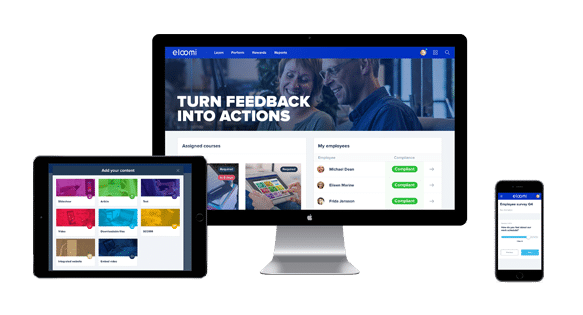 Let's begin a conversation to learn how you can quickly onboard new employees and raise engagement rates