Reports & Insights
​​Get meaningful data on skill level, engagement and development of your employees.
​​Get useful insights about your employees
Identify and develop talents in your organisation
Determine areas of improvement and take immediate action
Create custom reports filtered by demographics, roles, learning, skills or compliance.
Track your own development
Employees can access their own performance history to see how far they are in learning and development process
Easily determine which skills can be improved and request necessary training directly from the platform
Build custom reports in a couple of clicks to get useful data on skills and performance development.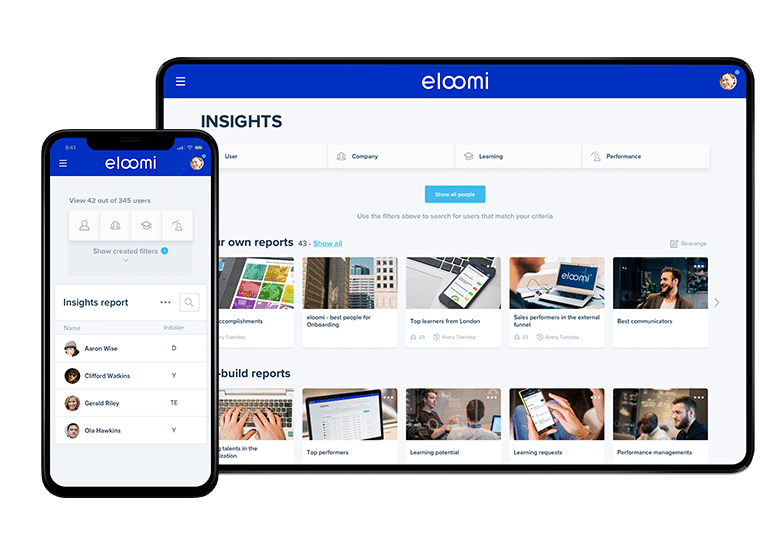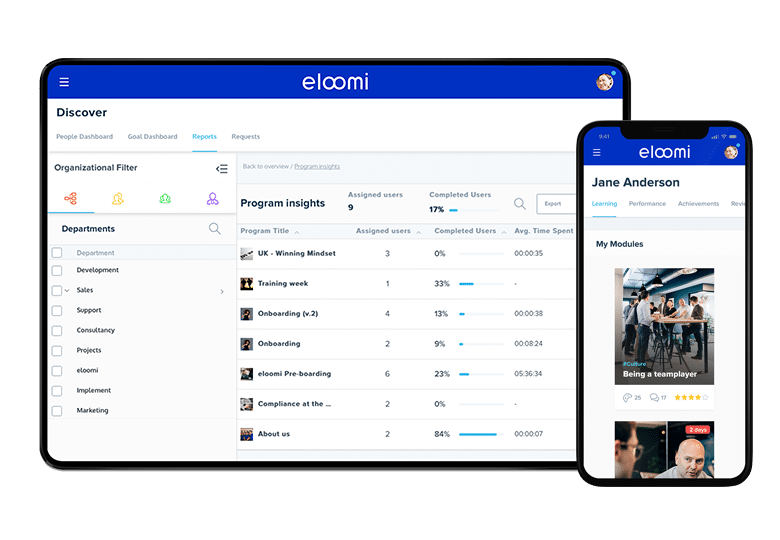 Adjustable organisational overview
​​Get useful insights on organisational, departmental or personal level and fill in the gaps in training or development.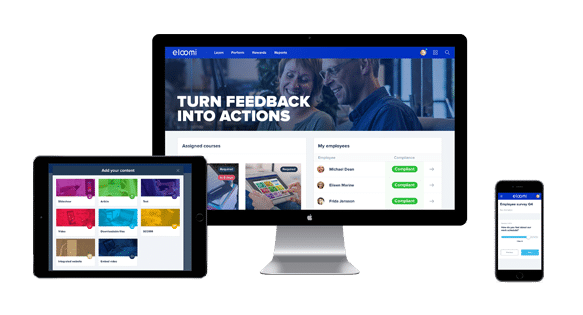 Book a live solution walk through