On-demand webinar: How HR Professionals can Improve their Presentation Skills
HR professional are required to share information to every level of their organisation, from the interview room to an all staff meeting, and sometime all in one day. Therefore, knowing how to prepare and present, whether that be live or online, is imperative.
ways to overcome fear and anxiety when presenting

how to tailor your presentation to the audience, setting and venue

identify the ideal preparation for your next presentation, and

how to use technology to create a great experience for you and the audience.
eloomi helps hundreds of organisations worldwide to improve employee experience and change people outcome
Understand what your company is risking by lacking without Cyber Security awareness
Experience how engaging and simple our Cyber Security awareness modules are
Get a first hand look at easily distributing Cyber Security awareness to every individual in the organisation
See our intuitive reporting and insights tool in action 
Find out exactly where your Cyber Security in your organisation falls short with our quick checklist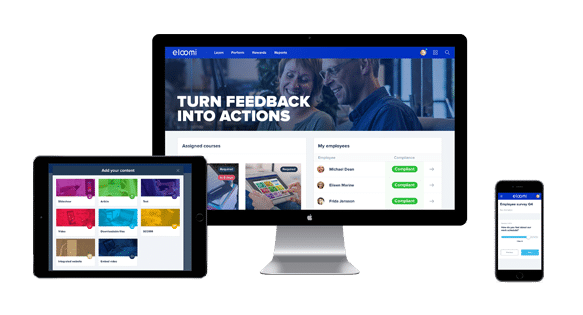 Book a live walk-through of the solution
Stay in the know, and inform your colleagues about the ways you can get more impact with less effort for learning and performance in your organisation