Module Monday:
Episode 1
11 May 2020​
Our Head of Content, David William Hastings, is releasing Module Monday videos every two weeks to share what's new, trending and upcoming with some real-world business context. 
This week features our Disaster Recovery Planning course as well as the battle between Zoom and Microsoft Teams and why that means new features. 
New Releases:
Disaster Recovery Planning 
COVID-19 & Coronavirus Compliance 
Wellbeing:
Mental Health Awareness
Positive Self-Talk
Supporting others around you 
IT:
CompTIA CySA + certification pathway 
Updated Titles:
Microsoft Teams
Zoom
Google Suite
Plus: 
New features
Courses now available in Icelandic, Danish, German and many more!
eloomi helps hundreds of organisations worldwide to improve employee experience and change people outcome
Understand what your company is risking by lacking without Cyber Security awareness
Experience how engaging and simple our Cyber Security awareness modules are
Get a first hand look at easily distributing Cyber Security awareness to every individual in the organisation
See our intuitive reporting and insights tool in action 
Find out exactly where your Cyber Security in your organisation falls short with our quick checklist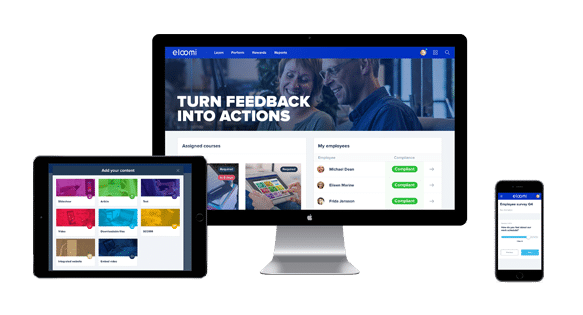 Book a live walk-through of the solution
Stay in the know, and inform your colleagues about the ways you can get more impact with less effort for learning and performance in your organisation