Keeping team morale high in the office is vital, but right now in this turbulent climate, it is more important than ever. So, here is some advice to help you lead and empower your team, whether you are online or offline.
Schedule Frequent 1:1s
These should be part of your team's routine already, but they are vital when working from home. As mentioned by consultant
Simon Terry
, one on ones in this context "replace informal chats, provide a focal point for problems and feedback and ensure nobody feels lost or out of touch". A simple way to keep track of topics to be covered in 1:1s is by making use of a performance management platform such as the solution offered by eloomi. Here you can track employee development and goals, schedule check-ins, plan 1:1s and create performance appraisals all with the click of a button, keeping your employees engaged with a meaningful career path.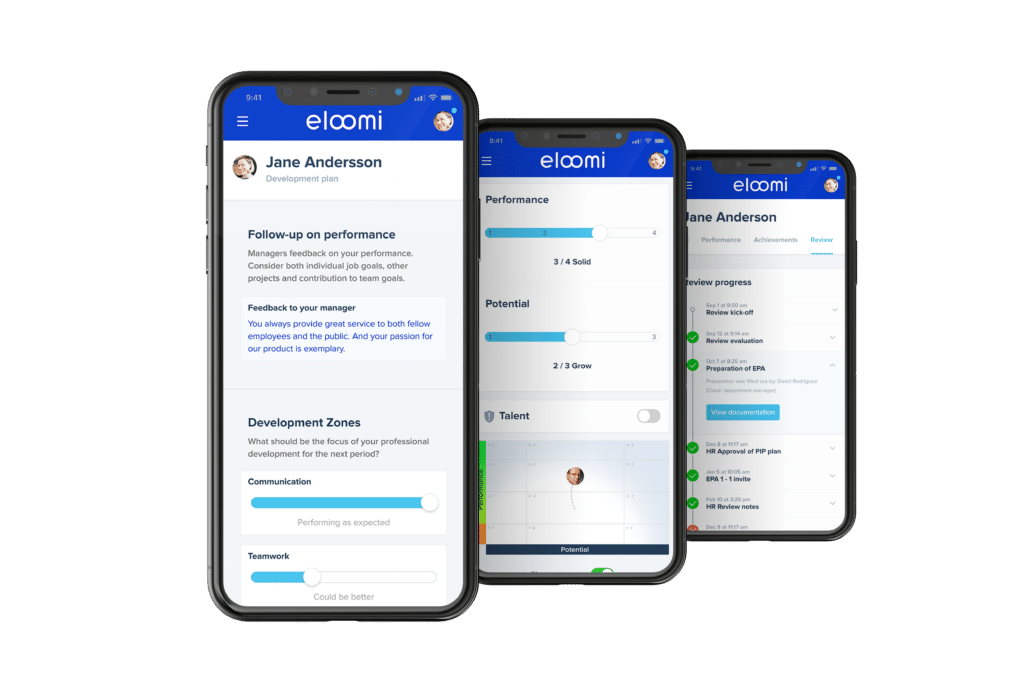 Communicate Regularly
Similarly to holding frequent one on ones, communication is the only thing holding you and your team together when it comes to remote work. Being extra clear in your team communications, not only when plans change, but also to keep updated on how your work as a team is progressing. There is no such thing as over-communication, so be sure the message is crystal clear and easily understandable. Communicating is made easy with the endless communication platforms available today, but at eloomi, we use Teams, Outlook, Planner and Dropbox most frequently to keep in touch.
Prioritise Team Culture
Culture is vital to keeping your team close even if they are apart. To do this, you could host daily team check-ins, morning coffee sessions or even a quick virtual team game to keep up the bonding. You should also be sure to celebrate important milestones, whether it's a birthday, a new record for the team or a team member anniversary. Preventing team members from feeling isolated is key in a remote working environment. For example, we recently celebrated our 5th birthday, and even though we couldn't be together in person, we brought the spirit online.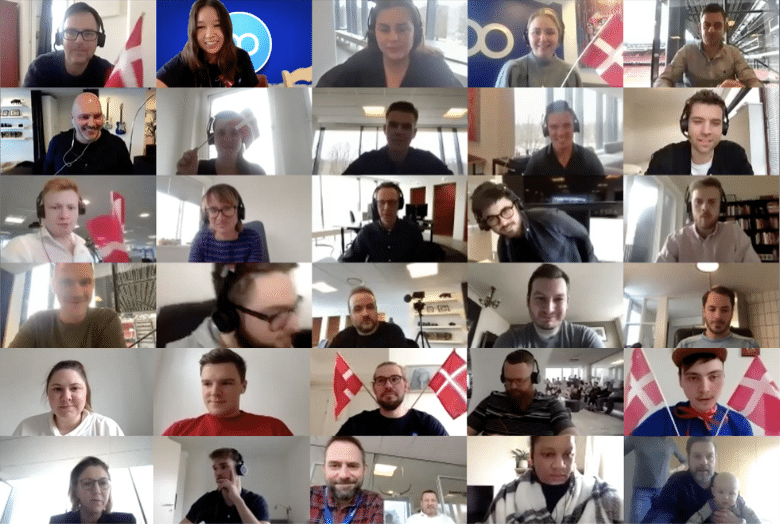 Set and Track Goals
Goals will help ensure your team knows what they are working towards and will help them determine how to get there. This links in clearly to communication and 1:1s. Having status checks and clear communication channels will help ensure your team feels motivated to reach their goals when the typical in-person motivation is missing.
Related Reading: Working from Home? 5 Tips & Tricks to Help You Adapt.
Empower Your Team
Micromanagement is generally frowned upon when it comes to leadership, but this is especially true in remote workplaces. You hired and trained your team members so that they had the best abilities in their field to get the job done, so having a sense of autonomy will help them reach their goals. That said, skills development is vital to empowering team members. Making use of a powerful LMS, such as eloomi's, with curated learning pathways and meaningful learning content will ensure your team have the right skills to excel in their role. eloomi Unlimited gives your team frictionless learning for today's new reality, helping your business achieve its goals even while it's fully digital. After all, your company is only as good as its people. 
Give Kudos and Feedback
Just because you're not in person doesn't mean achievements can fly under the radar, if anything it's the opposite! Providing some intrinsic motivation by acknowledging your team's efforts is key to keeping morale and motivation high. Plus, constructive feedback will also help when things don't go as planned, which is expected in today's uncertain and fast-changing landscape. Either way, frequent feedback and praise will help ensure your team feel supported in their role.
Leaders are there to help teams through challenges. This is the chance to show your support.
Want to learn more about managing remote teams? Watch a recording here of our recent webinar with Brian Trinhammer Seiling, VP of Sales at eloomi, and Mette Gyde Møller, Director of Business Development & Strategy at Hartmanns. They discuss their top tips on leading remote teams, how to build rapport and culture remotely, and how to manage expectations when it comes to communication and productivity.
Alternatively, now is an excellent time to learn more about how eloomi's Unlimited LMS or Performance Management solution could help you and your organisation through this challenging period. Book a time with our product specialists for a no strings attached walkthrough tailored to your organisation's unique needs.