Yet, we uncovered in our HR Reality Report that Human Resources are facing challenges that are not related to their intended purpose. 92% of the HR professionals that we spoke to confirmed that they are lacking resources, have too many inefficient tools and a lack of time to do their jobs effectively. 
So how do you provide such a pivotal role with the correct tools to do their job? With the right technology!
We sat down with Adam Hale, the former CEO of Fairsail, a global cloud-based HR tool. We discussed what precisely a CEO is thinking when it concerns Human Resources and how technology can be a tool for better performance and development.
Create a flexible, configurable mechanism
What we learned in our conversation with Hale is that, in his expert opinion, there needs to be a flexible, configurable mechanism in place that allows the HR department to run a performance culture in the organisation properly. In order to do this, a technological transformation needs to occur within an organisation in regards to performance management
Increase the frequency of performance conversations
A great place to get started is by increasing the frequency of performance conversations. Whether you call them performance appraisals, performance reviews, performance feedback or performance conversations, they probably aren't happening as regularly as needed in your organisation. These performance reviews are typically an annual or bi-annual meeting, but in reality, according to Adam, they should be more of a continuous conversation than the formal sit down discussion of today. Continuous conversations are made easy with the check-in feature of our performance management platform, making consistent feedback between managers and employees as simple as the click of a button.
Succeeding with Your Performance Culture in a New Workforce Reality
Discover the ways you can create the ideal performance culture for your organisation in today's diverse workforce reality.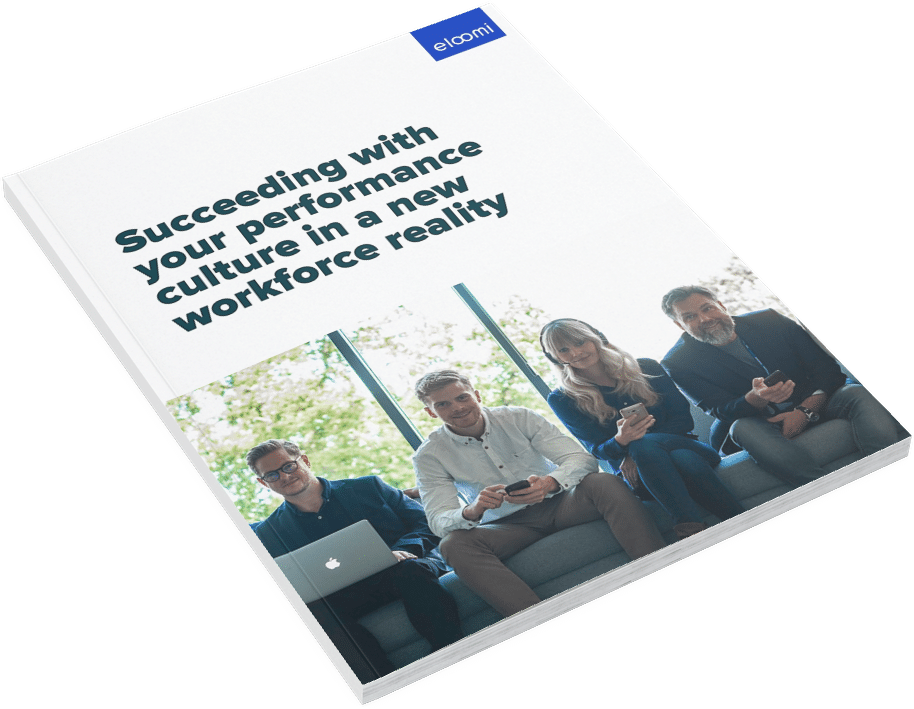 People don't leave companies, they leave managers
Another eye-opening point that Adam made in our conversations, which we also see a lot with our customers, is that people don't leave a company, they leave a manager. This is often because the managers do not have the tools and resources in place to be great leaders. By setting up digitalised development plans, you can help provide managers with training that betters their own feedback and coaching conversations, that is accessible anywhere, anytime, on any device.
Looking for a tool that can help make your organisation better?
Speak to one of our Product Specialists today to see why eloomi is right for you.
Cookies help us give you a better experience. By using eloomi.com you accept this cookie policy.