A Simple Learning Approach Makes DEI Training Work
People want to work where they are treated equitably and with respect, and where the individuals are valued for being who they are. Diversity, equity and inclusion training with the right learning approach can generate a fair and inclusive workplace.
Increasing demand for DEI training
Diversity, equity and inclusion (DEI) have attracted enormous attention from employees, leadership teams, chief compliance officers, and HR professionals. According to a Glassdoor survey, 76% of U.S. employees and job seekers say a diverse workforce is an important factor when evaluating companies and job offers. 63% think their employer should be doing more to increase the diversity of its workforce. Accordingly, organizations want to respond to social, political, and economic issues and create truly diverse teams and inclusive workplaces that resonate with employee values. In this blog post I will explain the role of DEI how DEI training can positively impact your business.
Although these values may be reason enough by themselves, they are not alone in driving the increasing demand for DEI. While "more than 200 studies show how diversity in business leads to greater levels of innovation, customer service, employee engagement, and long-term growth" (The Josh Bersin Company), research has documented that the most diverse teams and companies outperform their less diverse counterparts (McKinsey & Company).
However, despite the huge urge for DEI only 22% of companies believe they are recognized by their employees, customers, or suppliers as leaders in DEI. Just to make it clear, the stats show that employees and management alike want to improve DEI.
DEI training begins with the culture
However, for many organizations, change is required to improve diversity, inclusion, and belonging.
To create a more respectful work environment it's a clear-cut case that organizations need to develop their compliance training practices and create a culture where:
Diversity is seen as a strength.
Individuals are treated fair and equitably.
People are included and feel they belong.
The high demand for diversity, equity, and inclusion tells us that it's not a question of whether your organization should embark on a DEI journey or not. The question is what that journey looks like and how you are going to do it.
As employers and as human beings, we are responsible for including minorities and making room for every person in the organization. Whether they have disabilities or special requirements, different backgrounds, sexual orientations or religious beliefs, belong to a minority group of people, or are part of the majority, we are accountable for building and nurturing a diversity and inclusion policy that works.
As employers and as human beings, we are responsible for including minorities and making room for every person in the organization.
And honestly, what is more fundamental to our work-life than feeling included and thriving?
One of the reasons why DEI has gained focus in many organizations is that it's about real people and real lives, and because people care for other people. We want to see our colleagues for who they really are and for the value they bring as diverse individuals. However, if we want more to happen in our organizations than talking about diversity and inclusion, we need to take the steps needed.
To strengthen your organization's DEI practice, you can implement multiple initiatives. These could include adjusting processes, systems, and cultural foundations that have pulled the organization towards bias, discrimination, and exclusion.
However, without the investment into the employees and managers' mentality, the ship won't sail far.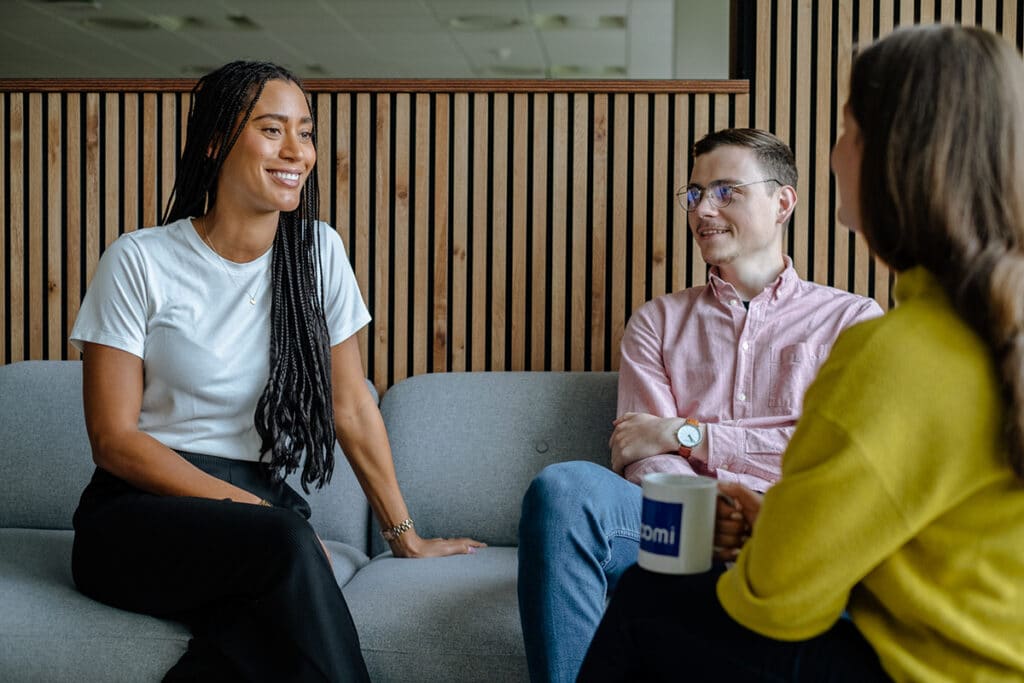 3 learning initiatives that will give DEI training impact
Diversity, equity and inclusion training is crucial to create the change. The reason is that DEI training is a practical way to advance a more fair and inclusive culture. It helps employees and managers in getting new knowledge and perspective, and they learn how to actively support diversity, equity, inclusion, and belonging.
While formal training is a prerequisite, one-off training won't get the job done. To avoid that it becomes a check-box-exercise, you should focus on making it useful and creating lasting value. Incorporating these learning initiatives help you make equity, diversity, and inclusion training effective:
Implement learning pathways that drip-feed the training to people at the right time and in the right context of the employee's work
Integrate the learning into the employee's on-the-job experience
Add social collaboration with colleagues to discuss what they have learned and exchange views
Successfully deploying these actions, reinforced by an inclusive culture led by the leadership, the DEI training will make people feel invited and involved. By using ready-made training content and an up-to-date learning tool with capabilities that support this approach, equality and diversity training becomes an integrated part of the employee's learning experience.
According to the research of HR and business thought leader Josh Bersin, only 32% of companies mandate any form of DEI training for employees and only 34% offer such training to managers.
Nevertheless, people want to work in companies where they have equal opportunity and where individuals are seen as and valued for being the person they are. They not only want to be treated with respect themselves, but they also want to witness how their co-workers are being treated respectfully.
Missing DEI initiatives that foster real change could create or maintain a situation where employees may be hurt, feeling upset and having uncomfortable conversations.
Inclusion, diversity and equity on the contrary, validates who you are as a company, as a team, and as an individual.
At eloomi, we love diversity and are proud of having colleagues from more than 30 different countries with different backgrounds, beliefs and orientations.
It's part of what makes us and our culture strong.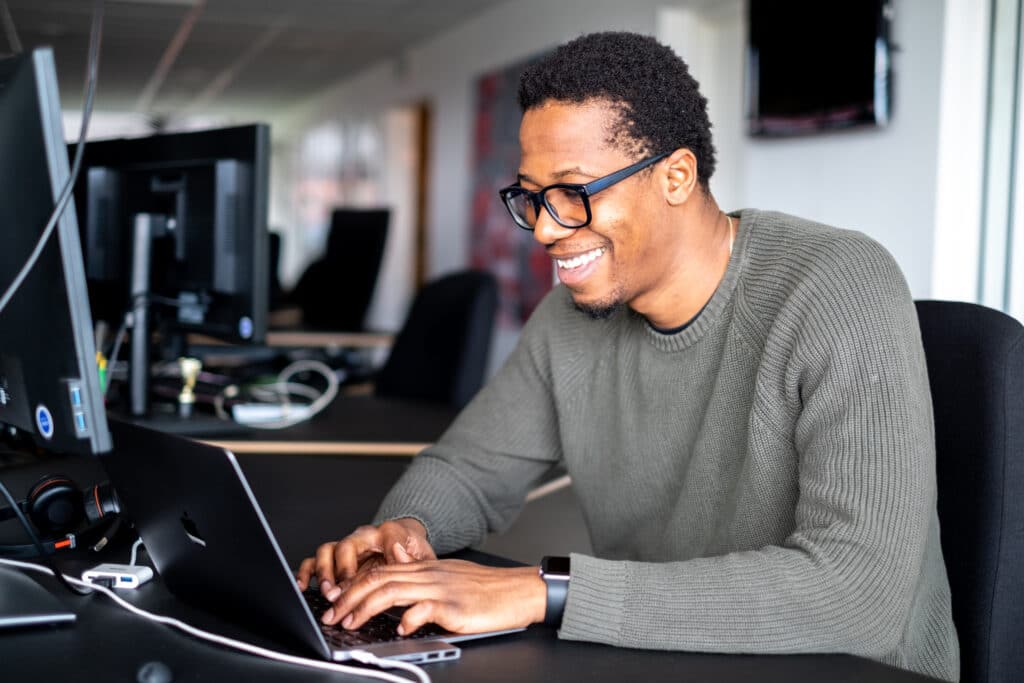 The Ultimate Guide to Employee Onboarding
Having an effective onboarding process brings multiple benefits and positive outcomes. Starting from employee engagement and retention, building a plan for…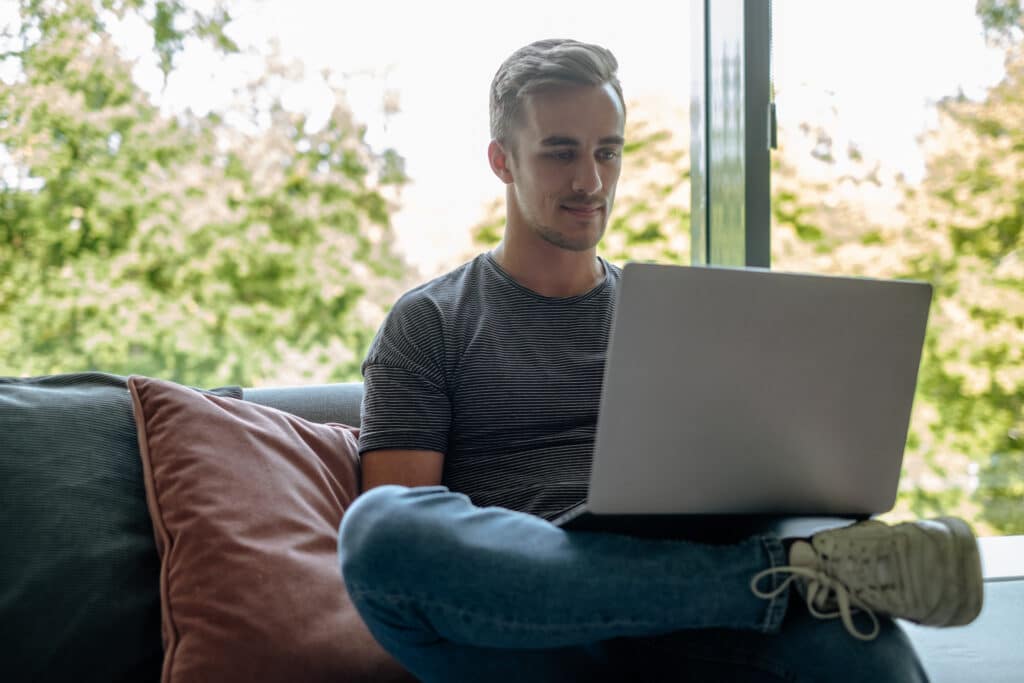 How to Make Compliance Training Effective & Human-Centric
Cybersecurity breaches, data privacy neglect, discrimination, and violation of regulations – there are lots of incidents that can happen due to employee…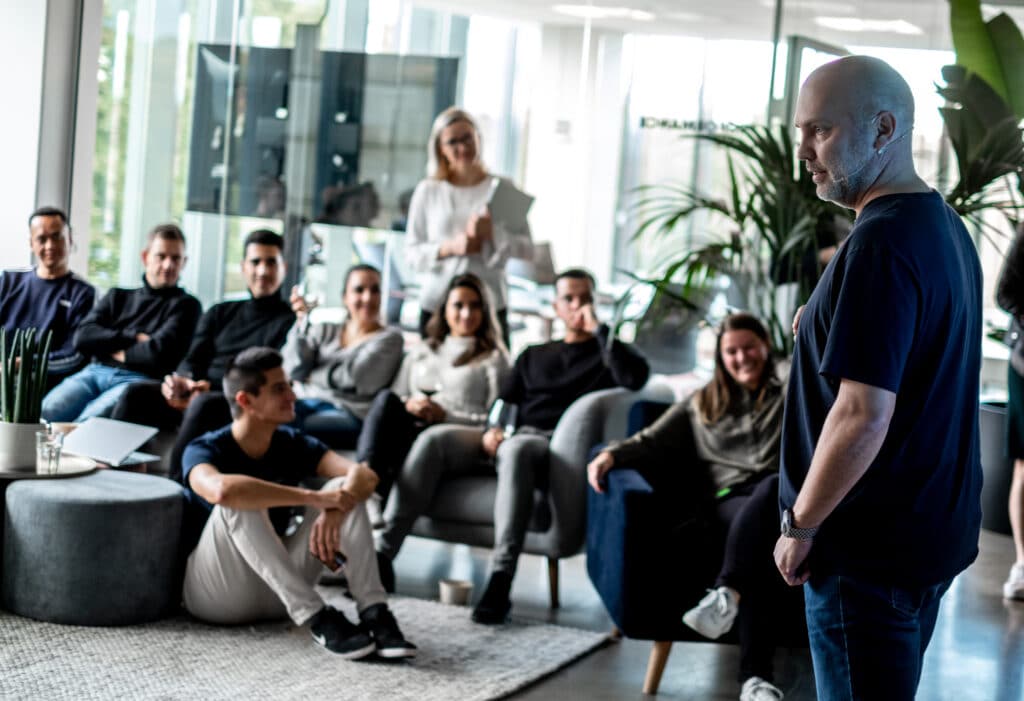 Shaping the Future of Employee Development with an Exceptional LMS
By adopting an accessible and intuitive LMS, organizations can save a significant amount of time and reduce costs. But most importantly, they can start to…
Trusted by hundreds of companies worldwide