On-demand webinar:
2021: The Year of Agile HR
HR has a big to-do list, that is often complex and repeatable. Also, they have tasks that change shape and meaning from year to year.
Therefore, adopting and embracing an agile way of working can help show the value they bring to the organisation and achieve their biggest priorities more effectively. Learn from Agile HR champion, Natal Dank, how you and your HR team can go agile in 2021.
Why HR should go agile in 2021

Items for needed for an agile HR toolkit

The first steps to go agile in your HR team

Doing Agile HR in traditional vs start-up organisations
eloomi helps hundreds of organisations worldwide to improve employee experience and change people outcome
Understand what your company is risking by lacking without Cyber Security awareness
Experience how engaging and simple our Cyber Security awareness modules are
Get a first hand look at easily distributing Cyber Security awareness to every individual in the organisation
See our intuitive reporting and insights tool in action 
Find out exactly where your Cyber Security in your organisation falls short with our quick checklist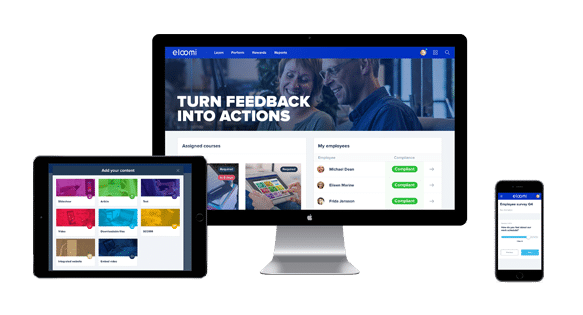 Book a live walk-through of the solution
Stay in the know, and inform your colleagues about the ways you can get more impact with less effort for learning and performance in your organisation