Believe in the people around you
The success of Brian's previous companies has always been about building and growing people from within the organisation to take on larger roles.

His passions are winning and selling, but only where there is an actual value and a genuine need in the market for the product that a company is offering. As a sales leader, Brian has always disliked that performance and promotions were closely tied to how much time you got with your manager. That is one of the things that attracted him to eloomi. eloomi is dedicated to eliminating that factor from organisations and ensures that performance, as well as fixed coaching, are huge parts in ensuring that everyone has the same chances. Brian believes that regardless of how large and fast the team grows, that all members have goals set to develop their skill.
Picking the best of the crop
Something that makes Brian really proud is that his current team is filled with the best performers from some of the other SaaS companies in Denmark that he has worked previously.
In his spare time, you can find Brian enjoying the best wines from Champagne & Burgundy. He has been to the Champagne region with the famous champagne journalist, Richard Juhlin, 3 times now. He has even enjoyed spending his off time being invited into private houses and cellars of all the great houses of the region. This is such a passion of Brian's that he has privately curated a great collection that he often enjoys with his family and friends.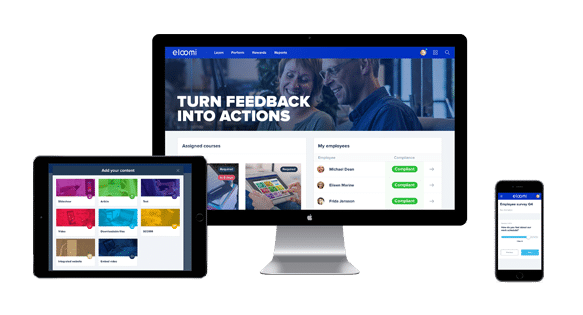 Let's begin a conversation to learn how you can quickly onboard new employees and raise engagement rates
Cookies help us give you a better experience. By using eloomi.com you accept this cookie policy.