From customer to eloominizer
Birgitte's professional life has taken her from sales to leadership, to being an external consultant working with a wide variety of industries, headhunted into HR in a successful Danish company where she trained and coached all levels of managers and employees.


The opportunity to help even more organisations and people to develop by using the digital opportunities that today's world provides, she chose to join eloomi, a tool she often used in previous jobs. Her 360-degree experience enables her to see and respect all different perspectives – always promising the priority of putting customers first. She is a challenger at heart with a strong passion for developing people and businesses, continuously striving for improvement.
Diving into new challenges
When Birgitte isn't in the office, you can find her out at sea because of her passion for scuba diving. Starting as a challenge to get out of her comfort zone, she decided to go through with the right training and practice, which led to her developing an addiction to the big open. She even strives for new underwater challenges on each vacation she has. Birgitte now holds a Dive Master Certificate and is working towards becoming an instructor.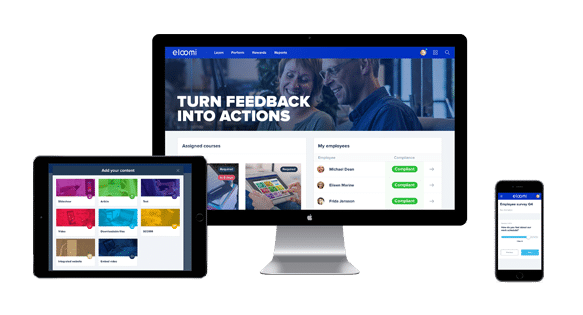 Let's begin a conversation to learn how you can quickly onboard new employees and raise engagement rates